Welcome to my website, where you can celebrate the Illinois Bicentennial, enjoy free samples of tasty writing, maybe buy a few books for the holidays!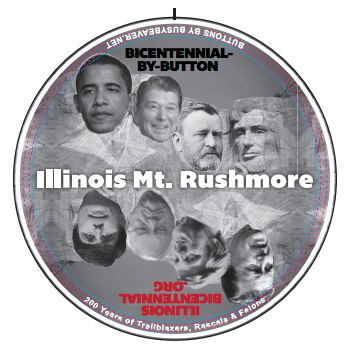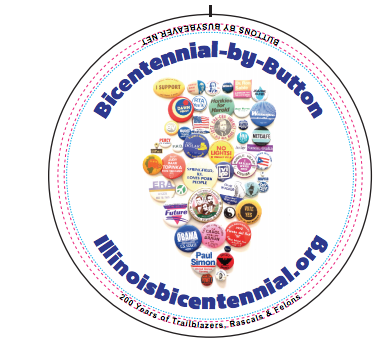 .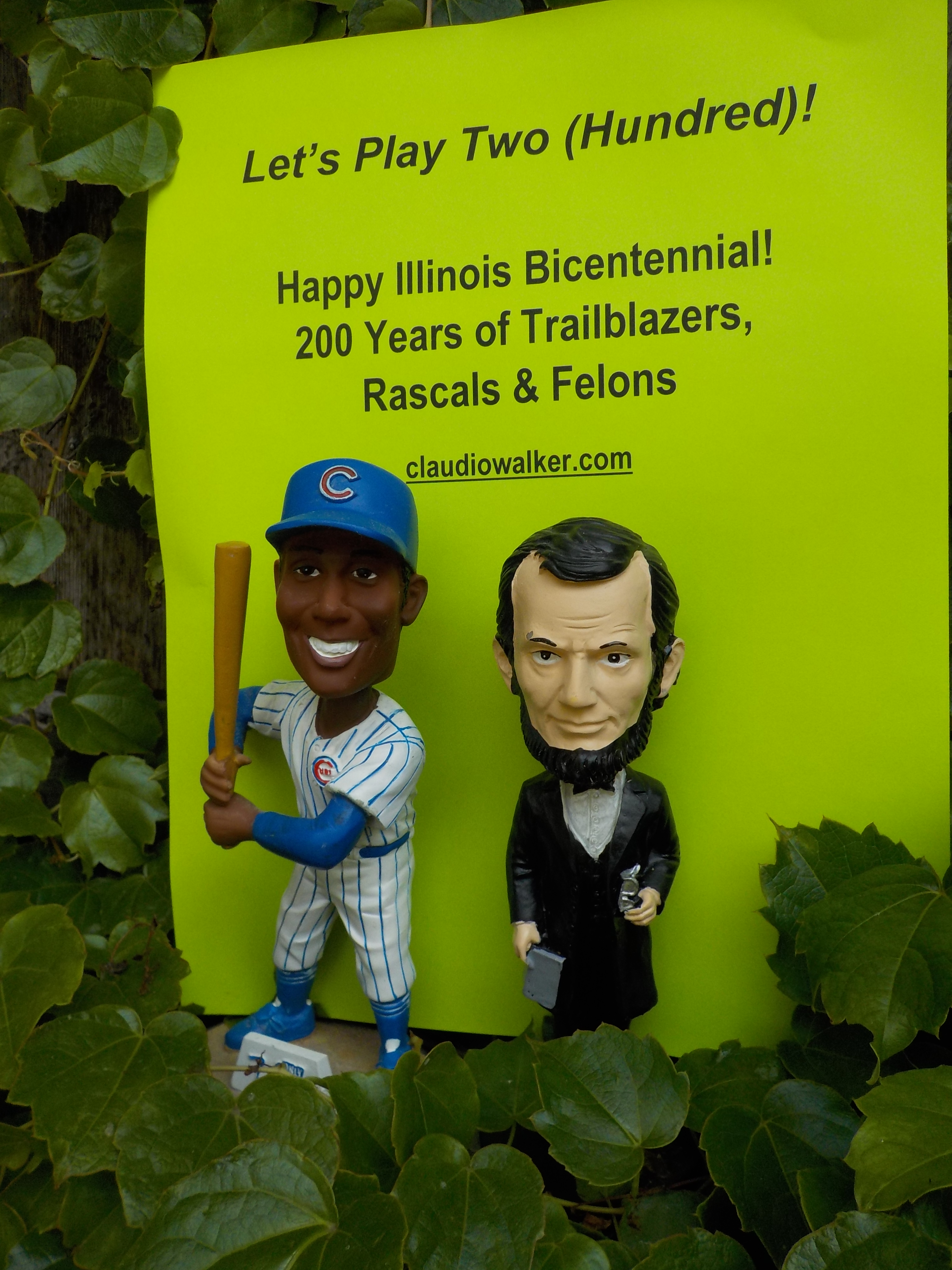 Let's Play Two (Hundred)! Happy Illinois Bicentennial!
Novels by Claude Walker...

Drone Dogs (2015) (A Novel with Buzz)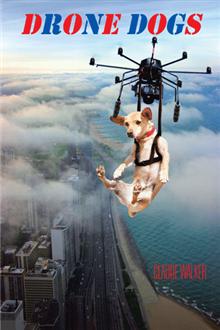 The near future. Our skies are clogged with drones. Drones which deliver tacos, tasers or terror. The Super Cyclops facial-recognition drone, incendiary Vulcan Twister and tiny Mosquito, which can inoculate, inject or irk. Due to the popular Drone-O-LimpX reality show, everyone's droning: TV crews, oppo researchers, drone-peepers, gang-bangers, dronie-snapping tweens.
But when a drone graphically kills a beloved giraffe, public sentiment turns against the unrestricted industry. Big Drone battles SAFE ("Skies Are For Everyone") which would ban armed drones and impose drone taxes. Epic rumbles rage in the Halls of Congress and Skies of Chicago, where a local cop and FBI agent take to the air to end a gang drone war.
Drone Dogs is a parable about technology in the hands of idiots and call for public debate about new technologies.
---
The Eastland Water Spirits (2015)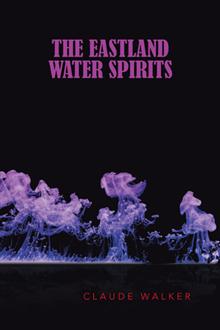 July 24, 1915, Chicago's deadliest day. The SS Eastland - a poorly-designed, overcrowded lake steamer - capsized without warning at a downtown dock, killing 844 in a blink. No one was brought to justice. A century later, the victims - mostly immigrants off to a company picnic - demand to be heard in a new novel, The Eastland Water Spirits.
For 844 days, Chicago is rocked by daily quakes, hazmat events and mass hallucinations. The Eastland Water Spirits is a parable about memories, ancestors and stories which won't disappear. It celebrates our interconnectedness over time and space, using water and spirits to tell the tale.
---
The Earth Baseball Tourney: An Invitational to Disaster (2012)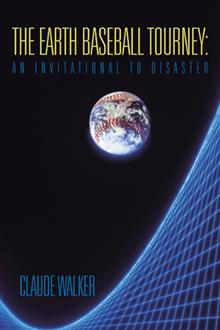 A Chicago plumbing baron organizes a global tournament hoping to extend the reach of baseball to far-flung places. Humanity is riveted by a fatal beaning, hinky ump, mega-lotto and Khmer knuckleballer who hurls magic.
Then the Tourney is threatened by bat-burning riots, echo clones, flaming flamingos and killer cellphones. Greed, zeal and betrayal bring humanity to a Bottom-of-the-9th brink.
A dark comedy about baseball's globalization and technology run amok.

---
The New Madrid Quake Chronicles (2011)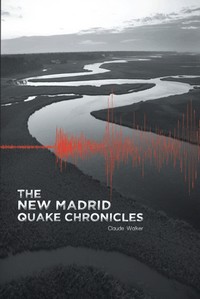 In 1811, a series of quakes rocked the area near New Madrid, Missouri. Rivers ran backwards. Gaseous crevasses swallowed people and cattle. The New Madrid Quake Chronicles is a story of a natural calamity and the imprint a disaster can leave for generations. The reader meets survivors of the Great Quake from two great families headed by Shawnee leader Blue Turtle and German exile Blas Baur, whose descendants share special abilities.
Historical fiction, family saga and military history with a touch of seismic sci-fi, The New Madrid Quake Chronicles is also a cautionary tale. How prepared will we be?
---
Seminole Smoke: An odyssey of power, love and blood in the Seminole Wars (2009)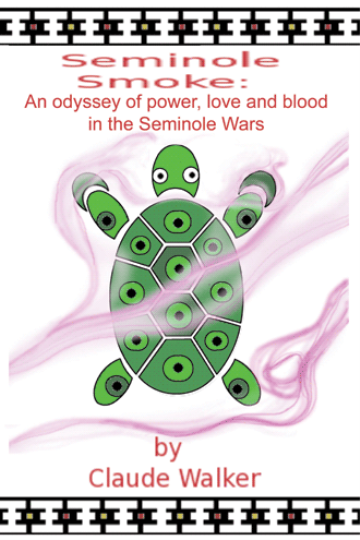 The Seminole Wars mirrored the turmoil of a young United States struggling with identity, expansion and slavery. A war novel, love story and easy-to-swallow history, Seminole Smoke: An odyssey of power, love and blood in the Seminole Wars is the first novel which spans the entire 50-year sweep of the conflict.
It tells the tale of Paul Turtle ("Yok-che"), a bicultural, bilingual 19th Century Seminole who rises from translator to guerrilla strategist to diplomat. Paul Turtle has special gifts: stealth, inhumanly quick hands and an ability to create toxic smoke for any occasion. Through Paul's eyes, the reader witnesses such pivotal events as the Negro Fort bombing, Andrew Jackson's invasion, Dade Massacre, Osceola's capture and the Black Seminoles' trek to Mexico.
---
Currents of Power: A Modern Political Novel (2001; Revised edition 2009)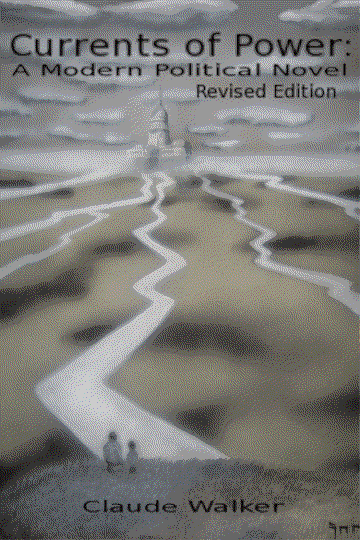 One zany year in the life of eight candidates for statewide office.
Walker twice made literary history with this epic: the first political novel with a Latina protagonist and first novel about state politics to be e-published. The book also features a character inspired by then-State Senator Barack Obama.