The Quinn Bin: located at the intersection of populist idealism and political savvy.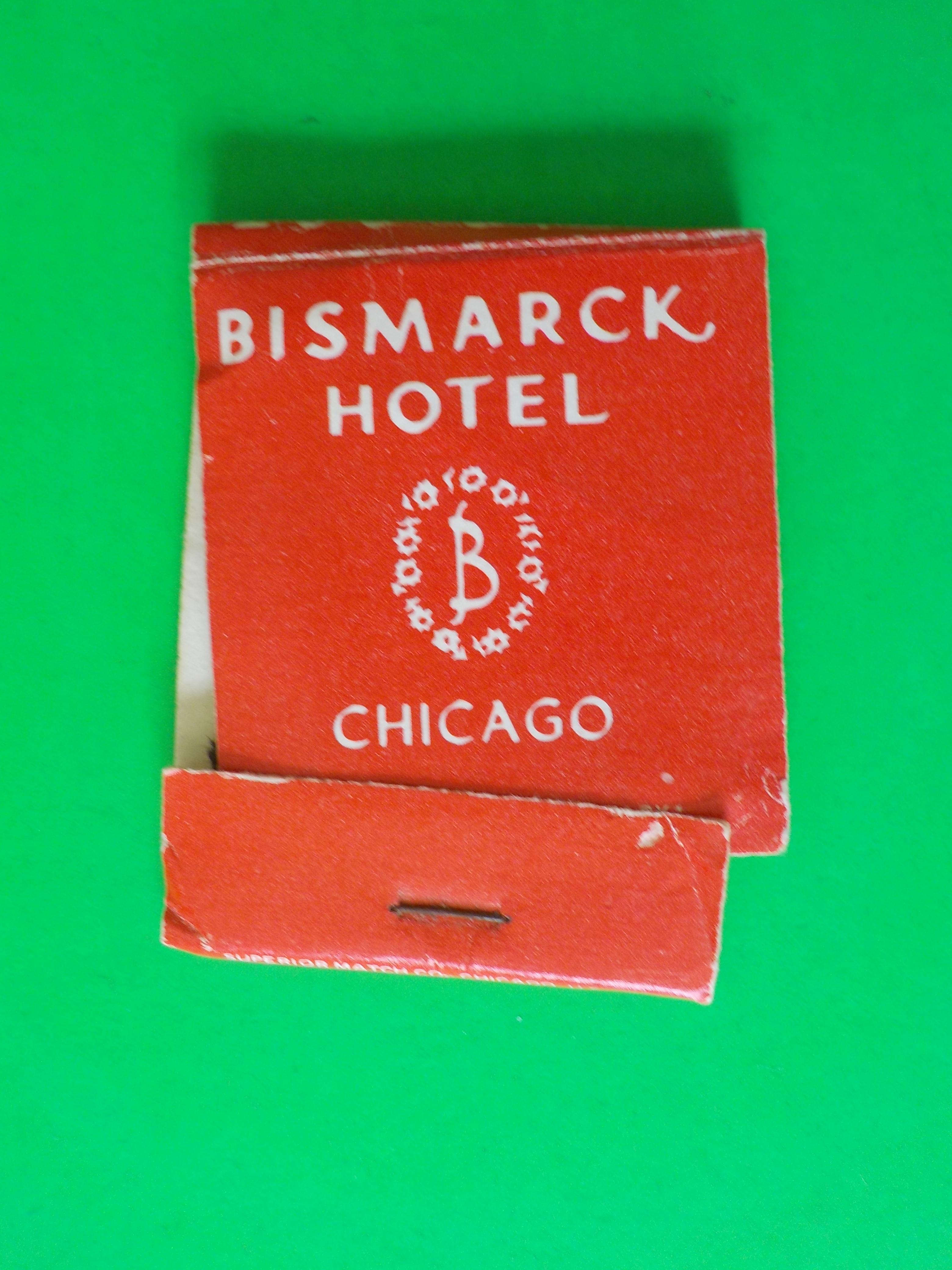 The Bishop of the Bismarck
As noted in Gallery #9, Pat Quinn has had nothing named for him, but will in time. He's been a persistent voice for grass-roots democracy, gathering a gazillion petition signatures and never wavering in his faith in referendum or term limits. His support for vets and military families is heartfelt (as Lite Guv and Governor, he'd sneak off to the funerals of Illinois service-members and kept in touch with Gold Star families).
Operation Homefront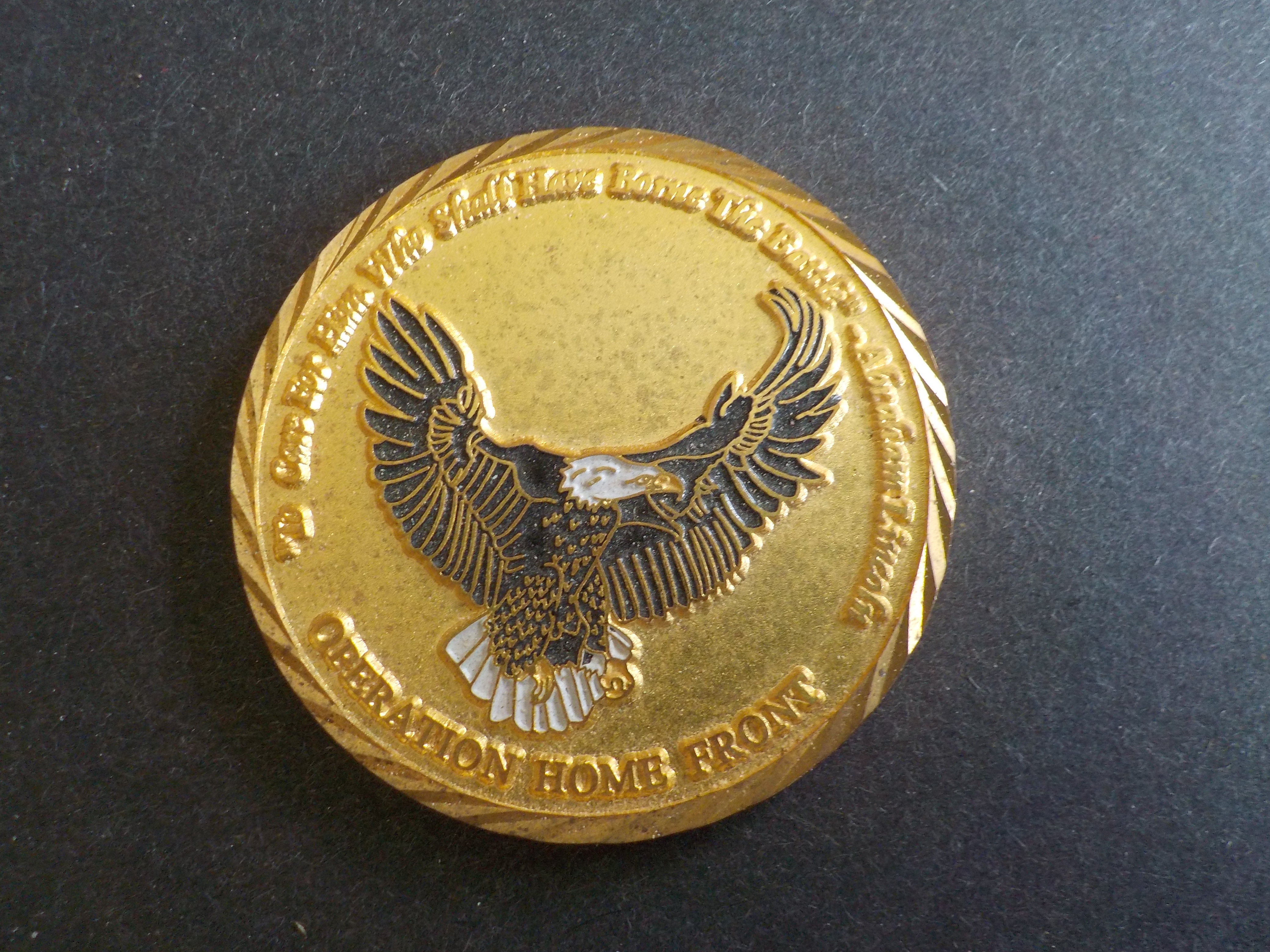 Quinn entered the Governorship during twin crises (ethics and finances). He took on Squeezy the Pension Python and a crumbling infrastructure, pushed Marriage Equality, became an unexpectedly strong steward of the environment and left scandal-free. 
Hardest-working guy I ever knew. Encyclopedic knowledge of the State's political geography from decades of tramping around to radio stations and bingo halls. Never fully-embraced by progressives or Regulars, he formed unlikely partnerships, from Dr. Quentin Young and Danny Davis to Burke, Banks and Lip the Elder. And you don't expect the guy most responsible for setting up the Citizens Utility Board (CUB) to have also set up the Illinois Military Family Relief Fund. 
FULL DISCLOSURE: This author was active in many Quinn endeavors on-and-off since '76, mostly the under-funded ones. I was Campaign Manager for his 1990 State Treasurer's race (see Gallery #30 - "Lagniappes"), Communications Director for his '94 SOS & '96 U.S. Senate runs, Lieutenant Governor's Spokesman and Senior Writer for the Governor. I worked with him at the Cook County Board of Appeals and on two term limit petition drives, drafted his Capitol portrait website, sired Squeezy the Pension Python and was briefly a "Canoe Czar".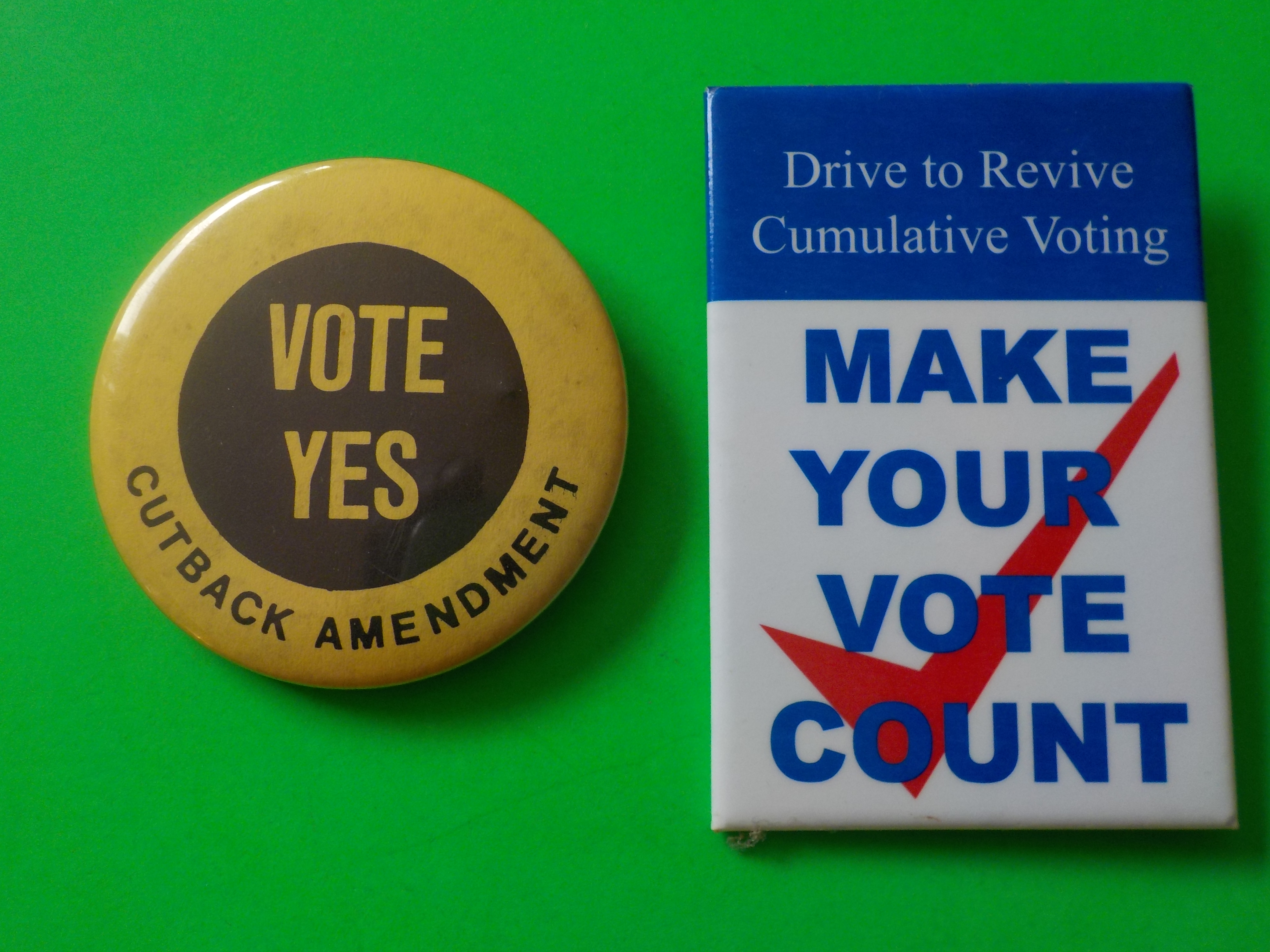 Quinn was barely 30 when he single-handedly cut the size of the Illinois House by a third, then one of the nation's largest state governing bodies (and safe haven for hacks and boneheads of both parties).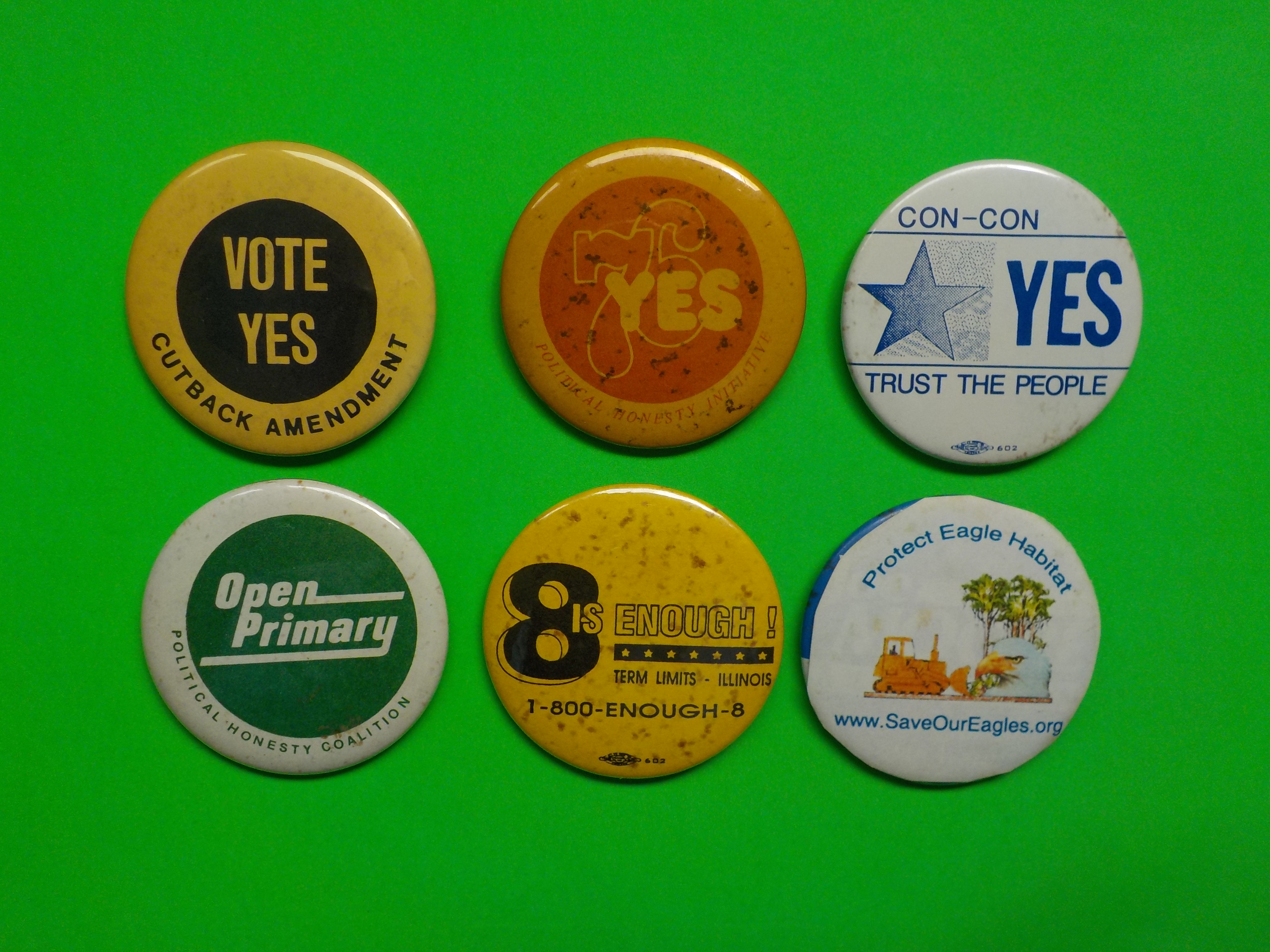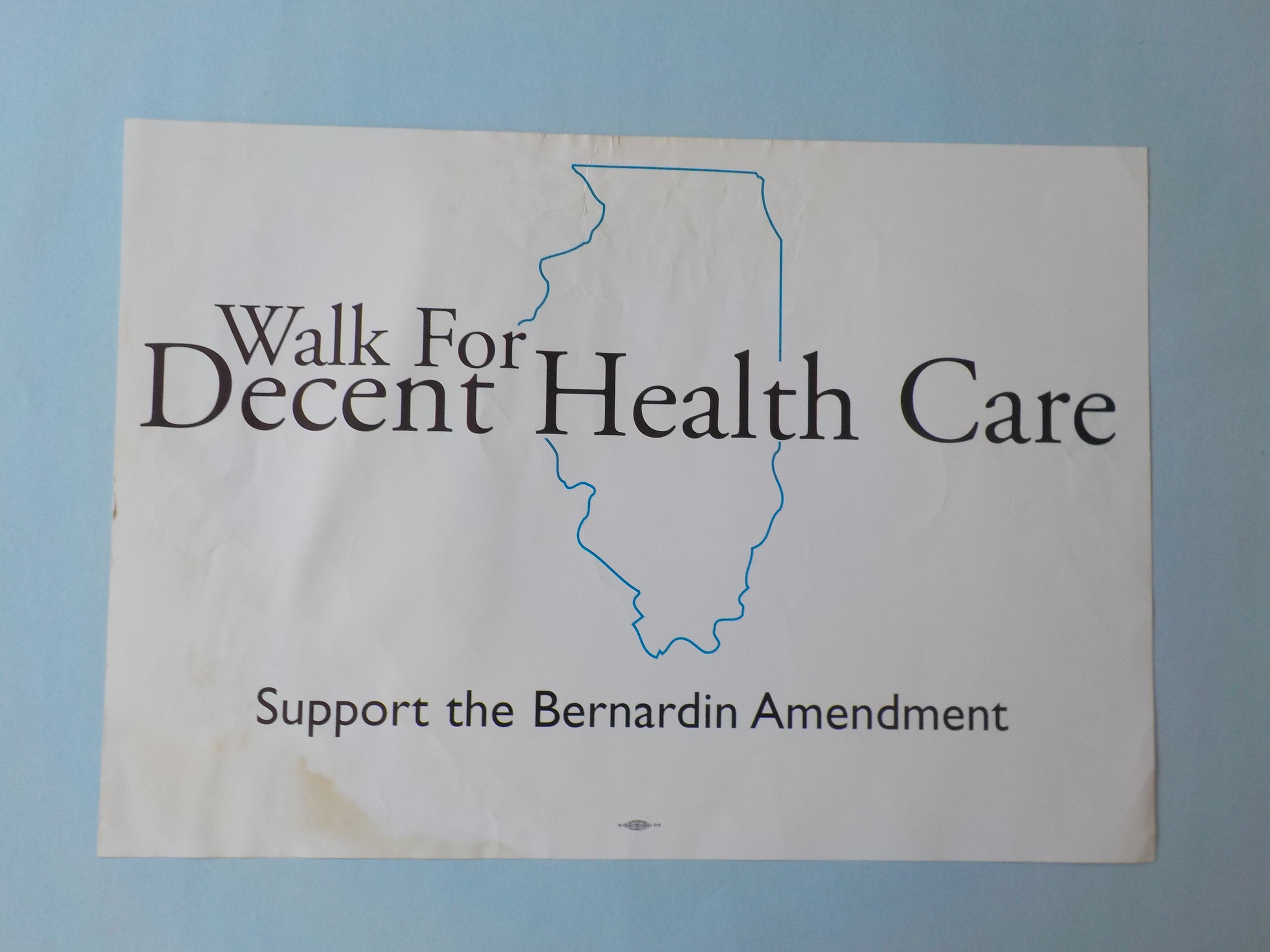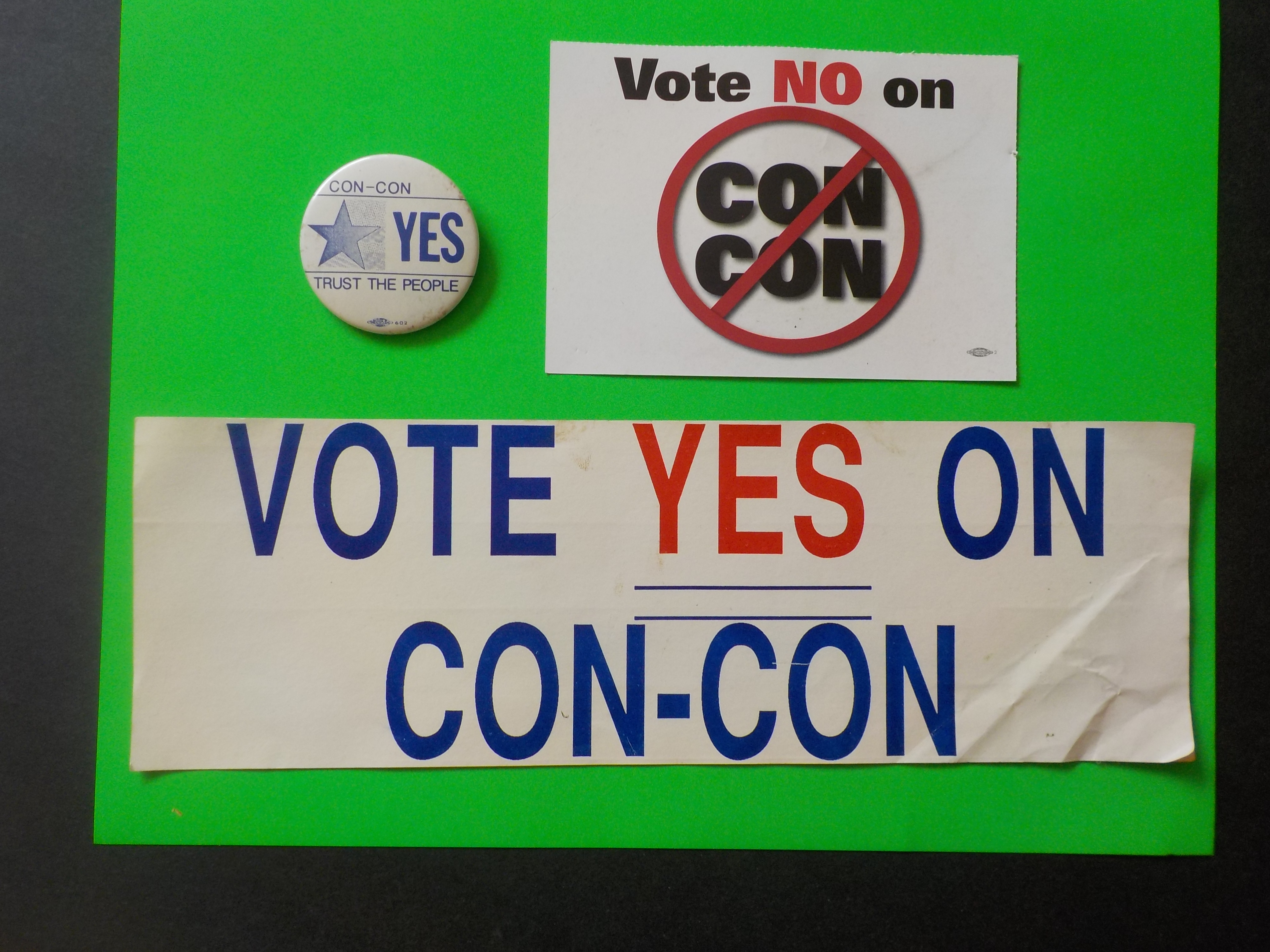 Some Quinn causes: Cutback Amendment, Political Honesty, Con-Con, Open Primary, Term Limits, Save Plum Island, Bernardin Amendment for Decent Health Care, NAFTA Sucks.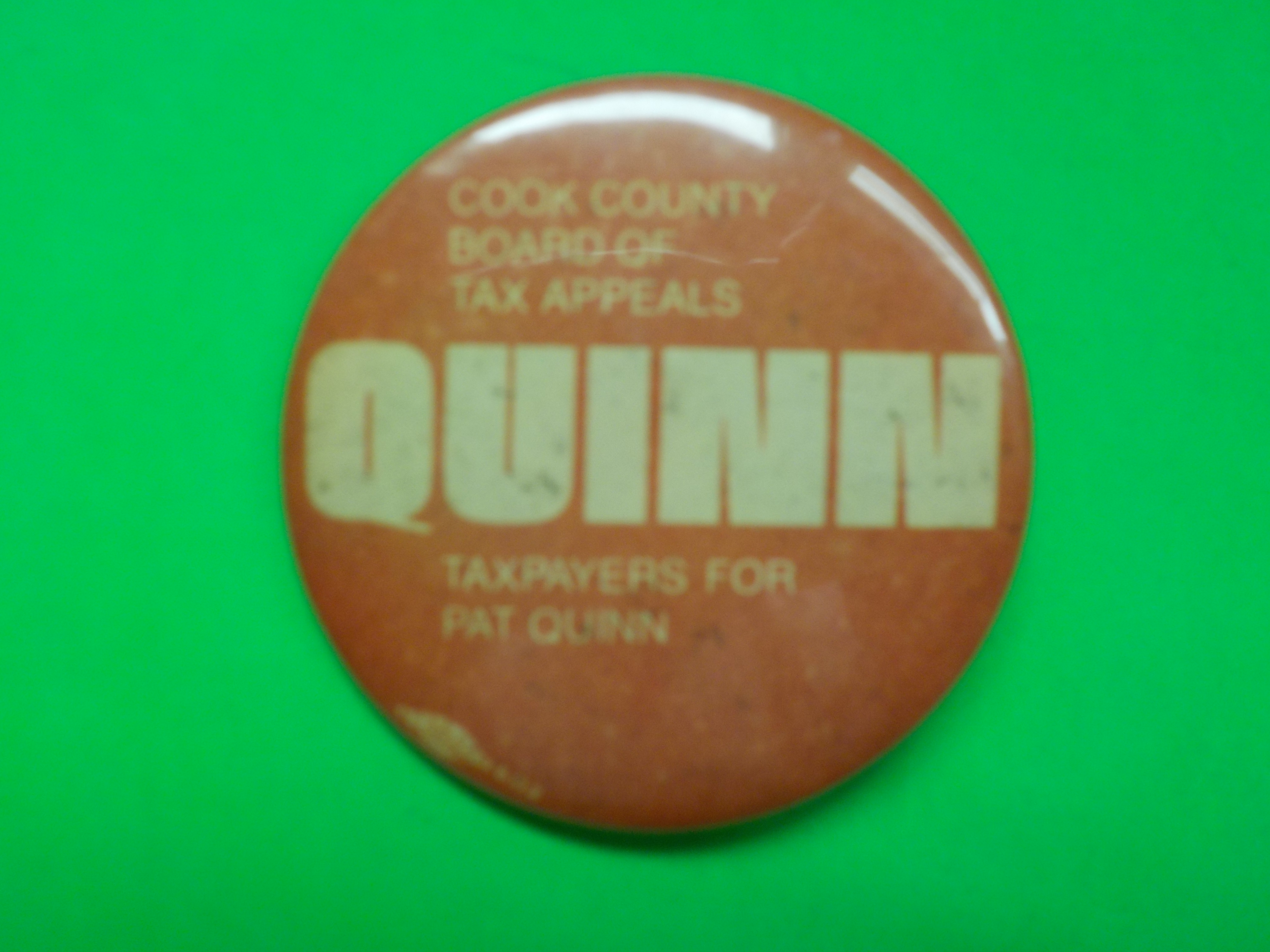 In 1982, Quinn ousted one of the incumbent Commissioners at the Cook County Board of Appeals (which was in the midst of the biggest property tax board scandal in U.S. history). Quinn was then paired with Harry Semrow, an old Party warhorse.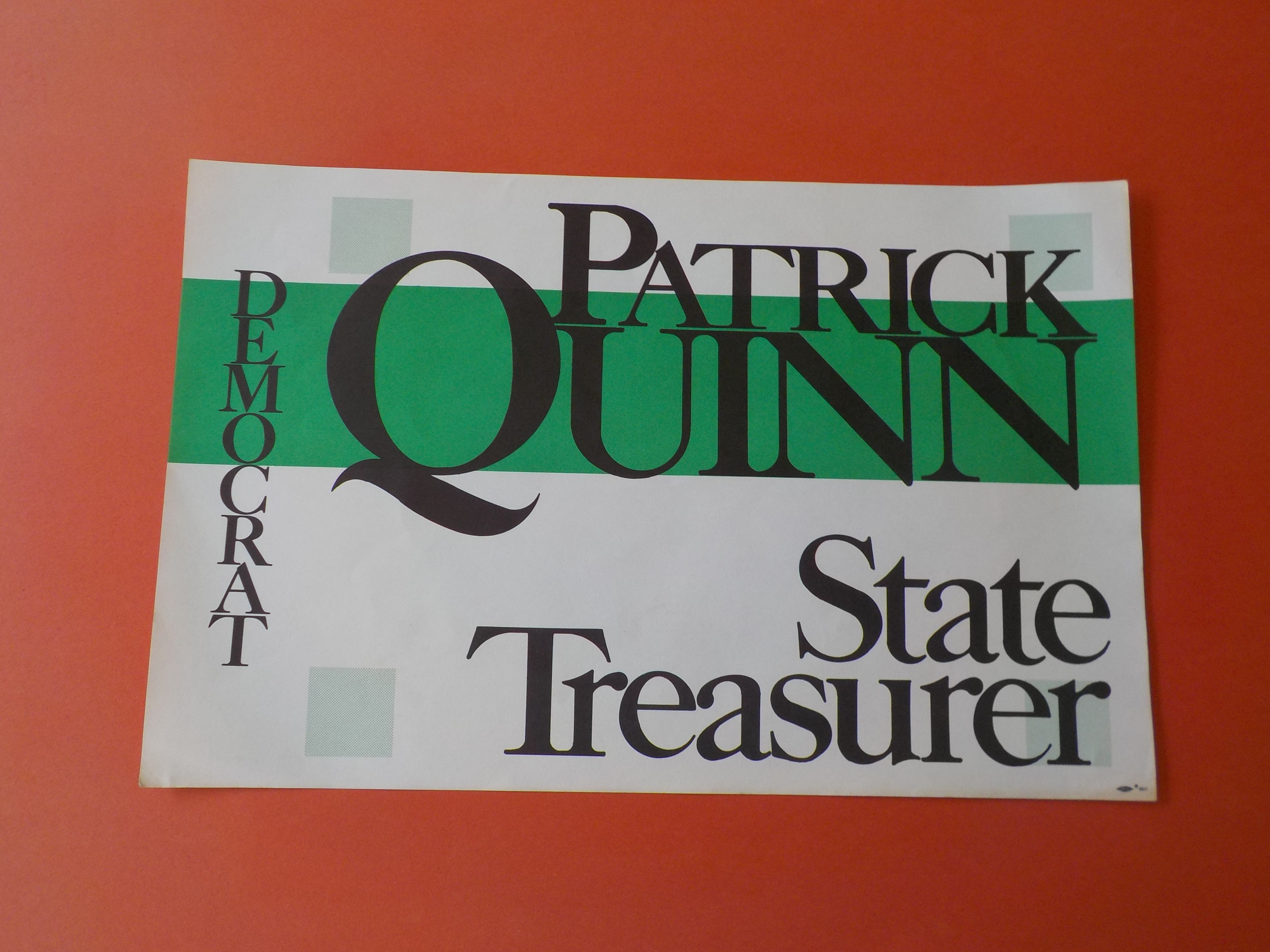 Designed by this author. (Good art, bad yard-sign.)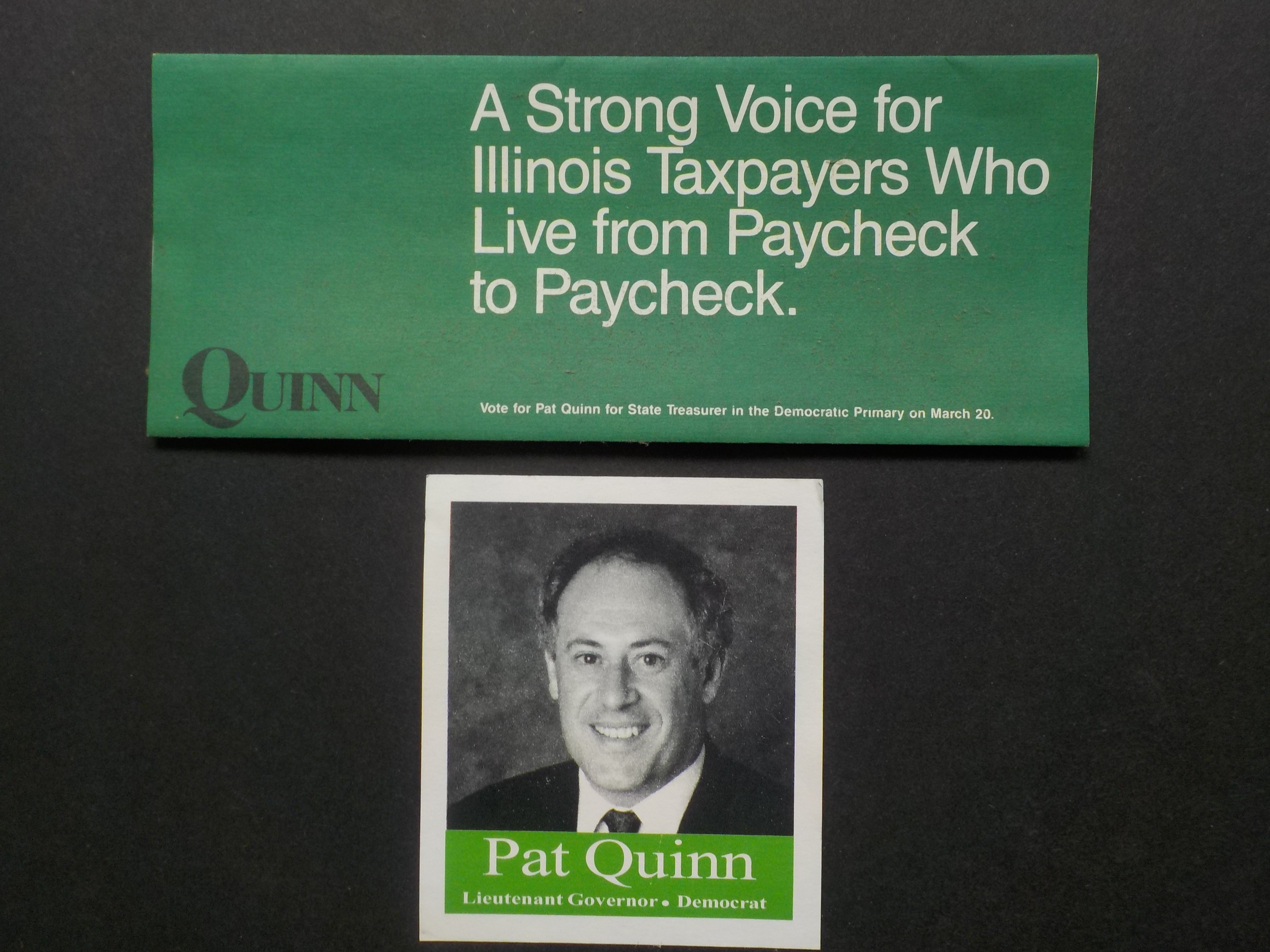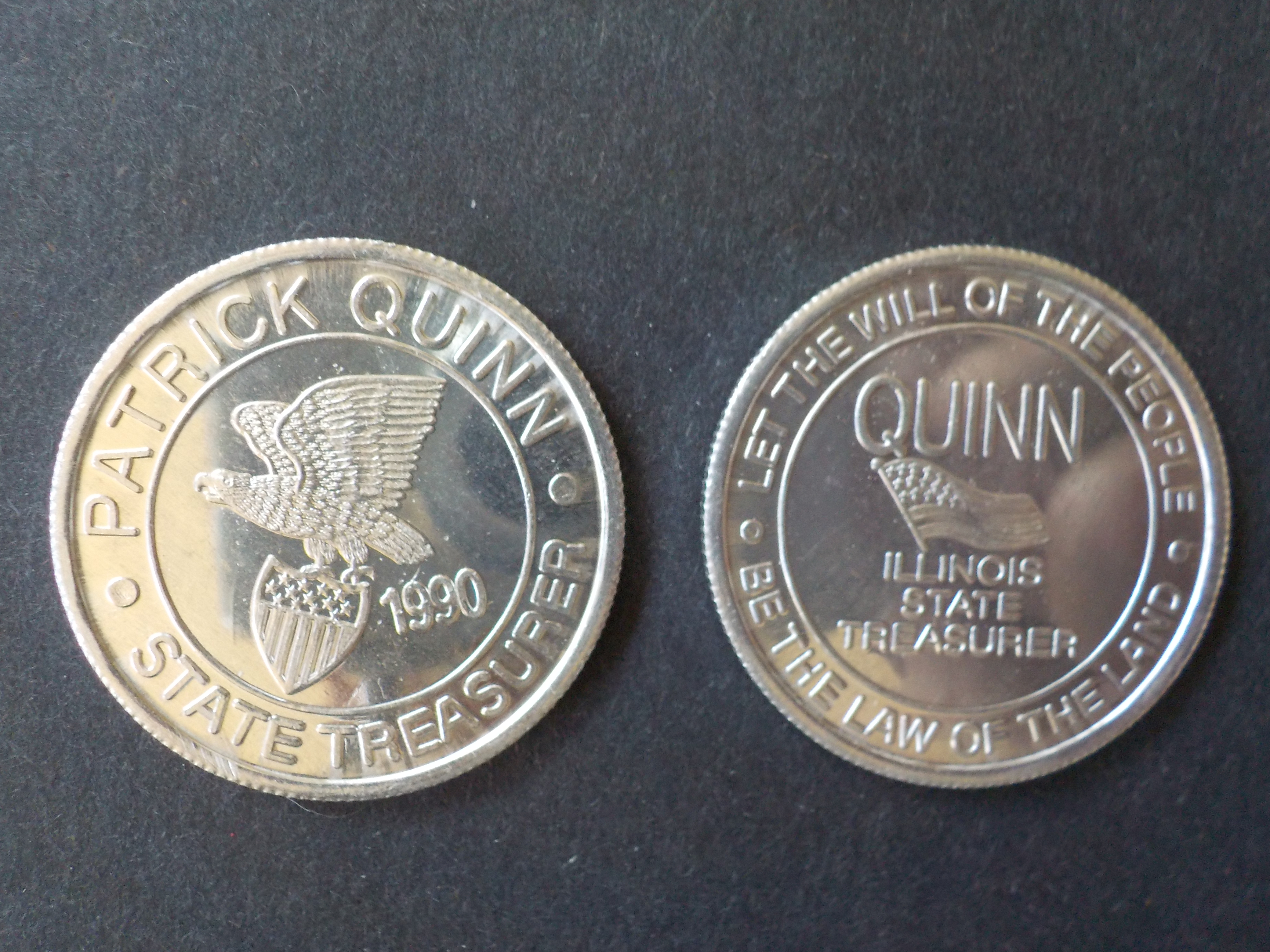 1990 Inaugural coin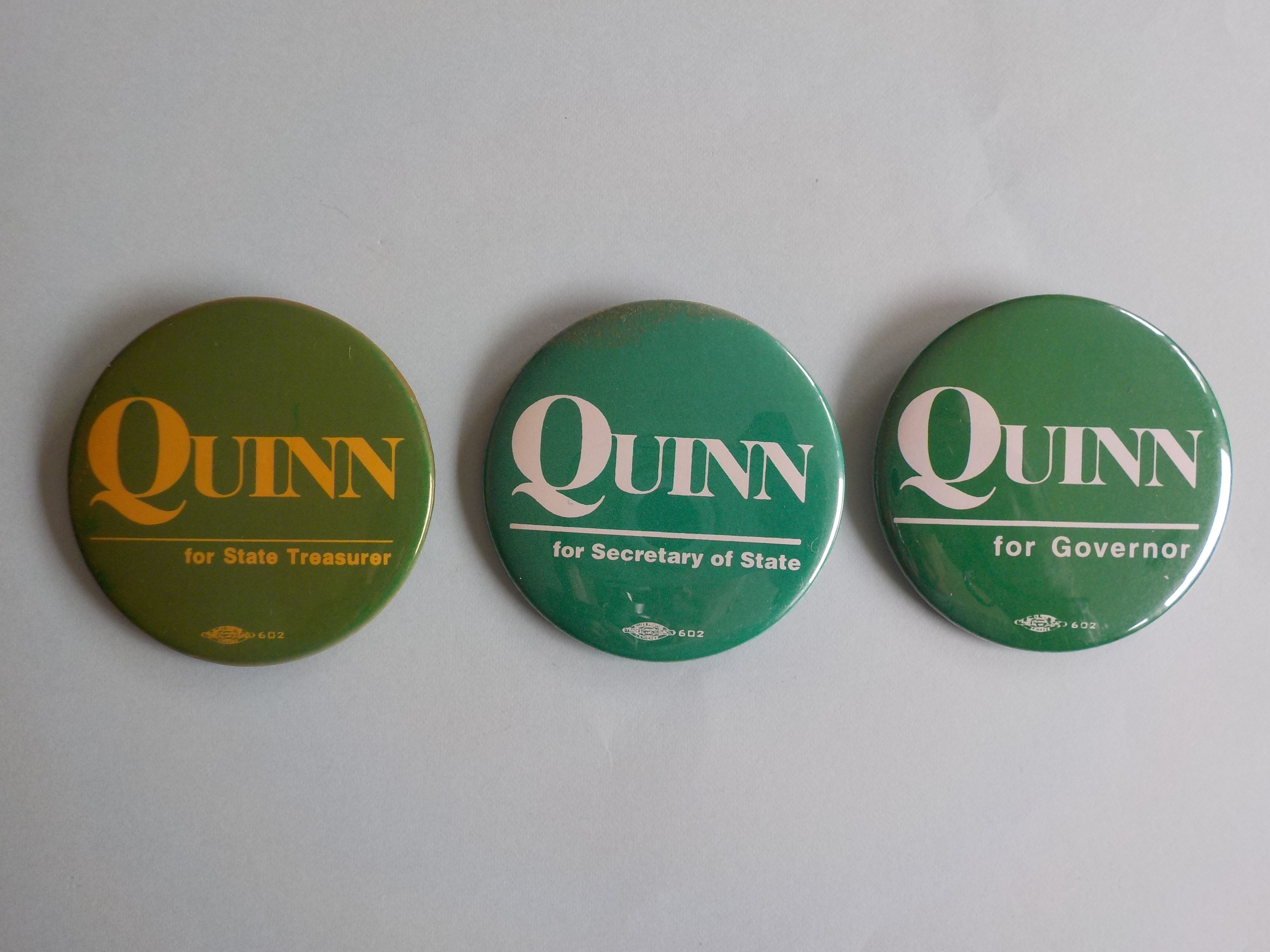 The Man is consistent. This limited edition "Quinn for Governor" button was actually a head feint from the 1994 race.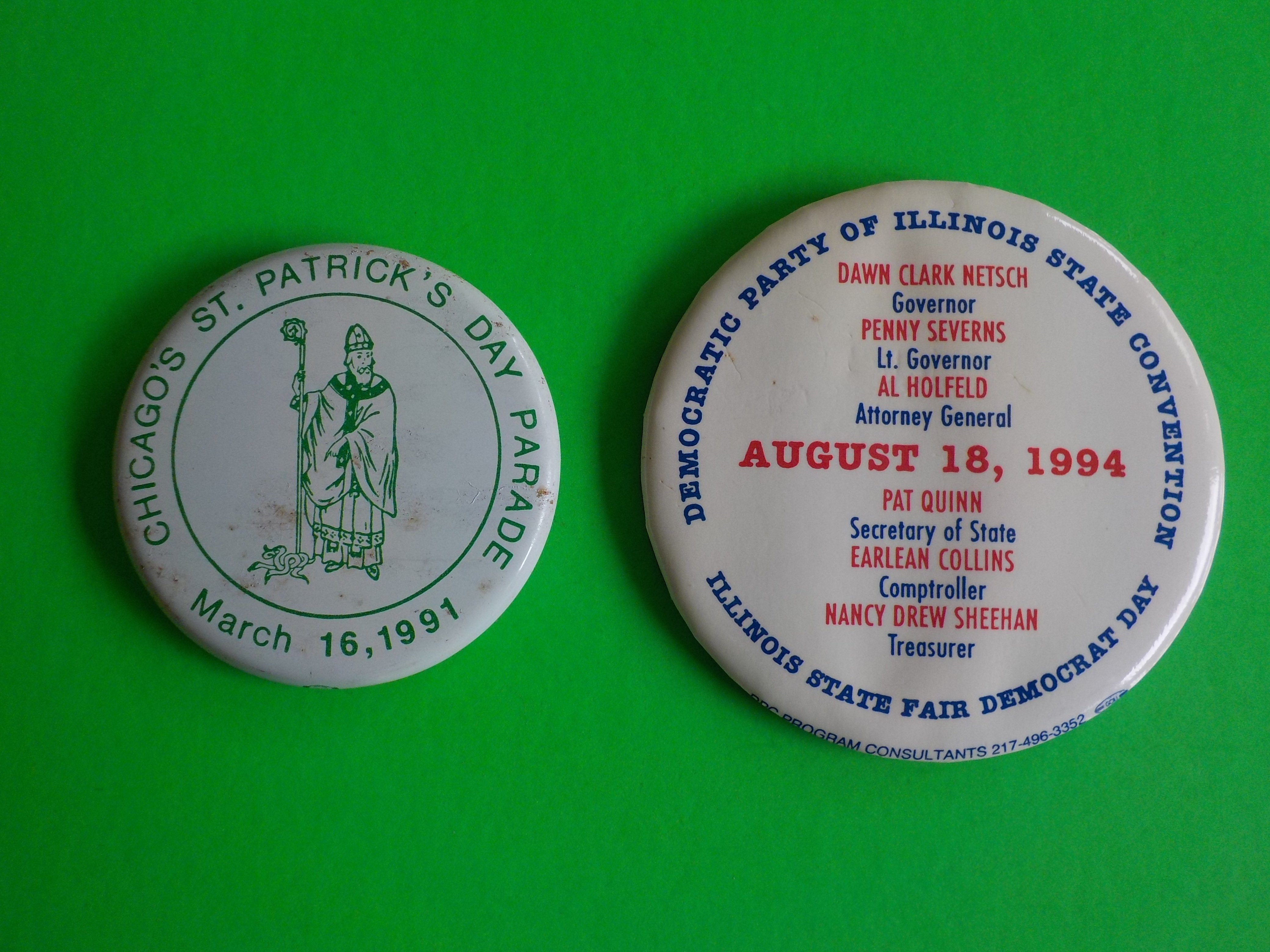 1991: Coldest St. Paddy's Day ever. 1994: Dem Day at State Fair. Tough year for Illinois Dems (they couldn't even spell Al Hofeld's name right.)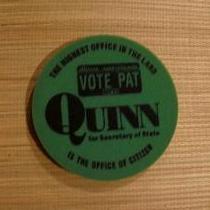 Nerf Frisbee from '94 SOS race. "The Highest Office in the Land is the Office of Citizen"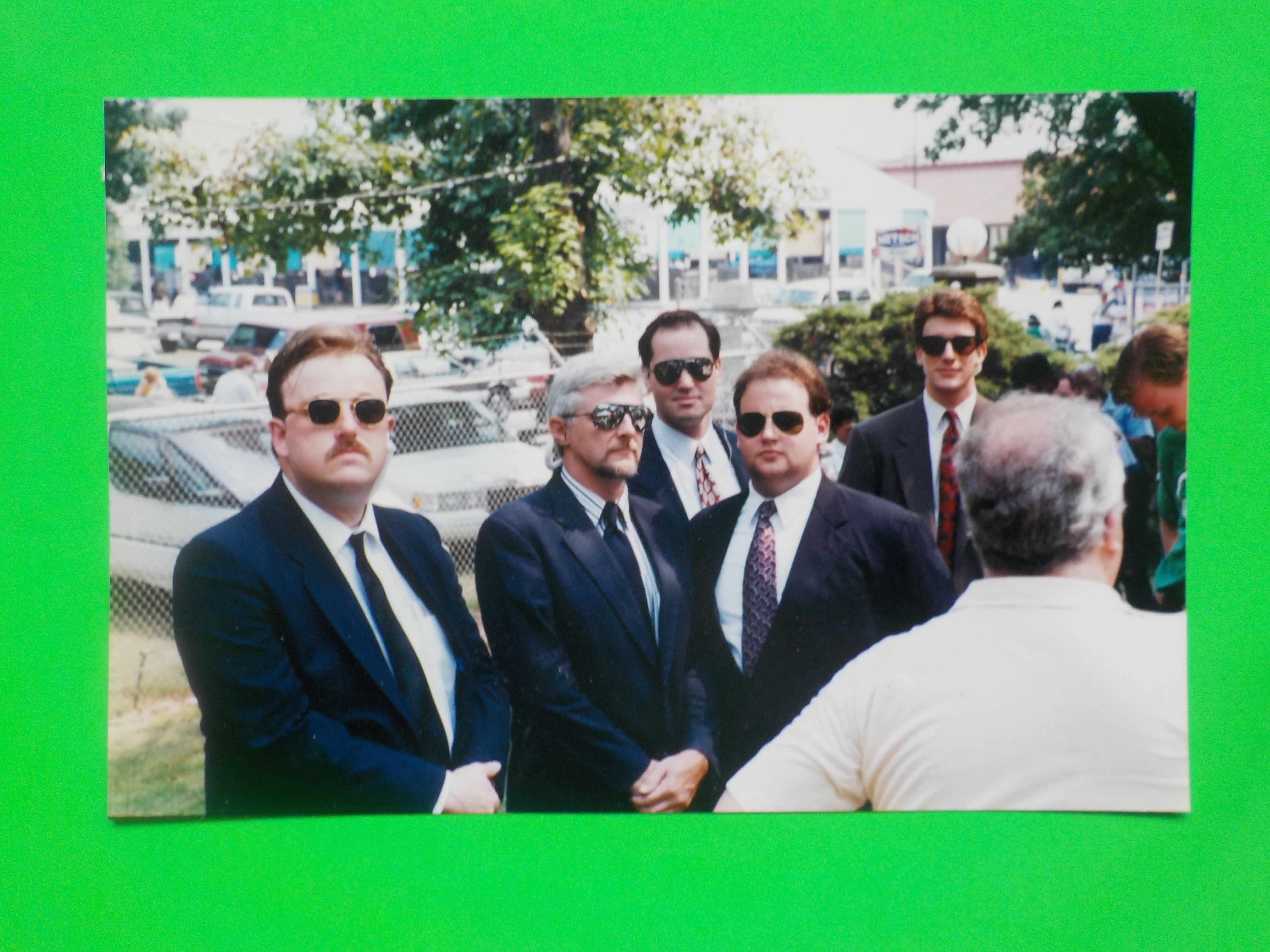 Incumbent George Ryan's personal use of State bodyguards was an issue in the '94 race. This author staged a State Fair skit (later turned into 3 David Axelrod-directed TV spots). Pictured: Agent D'Alessandro, Agent Walker, Agent Noven, Agent Grady, Agent Brass and back of Quinn's head.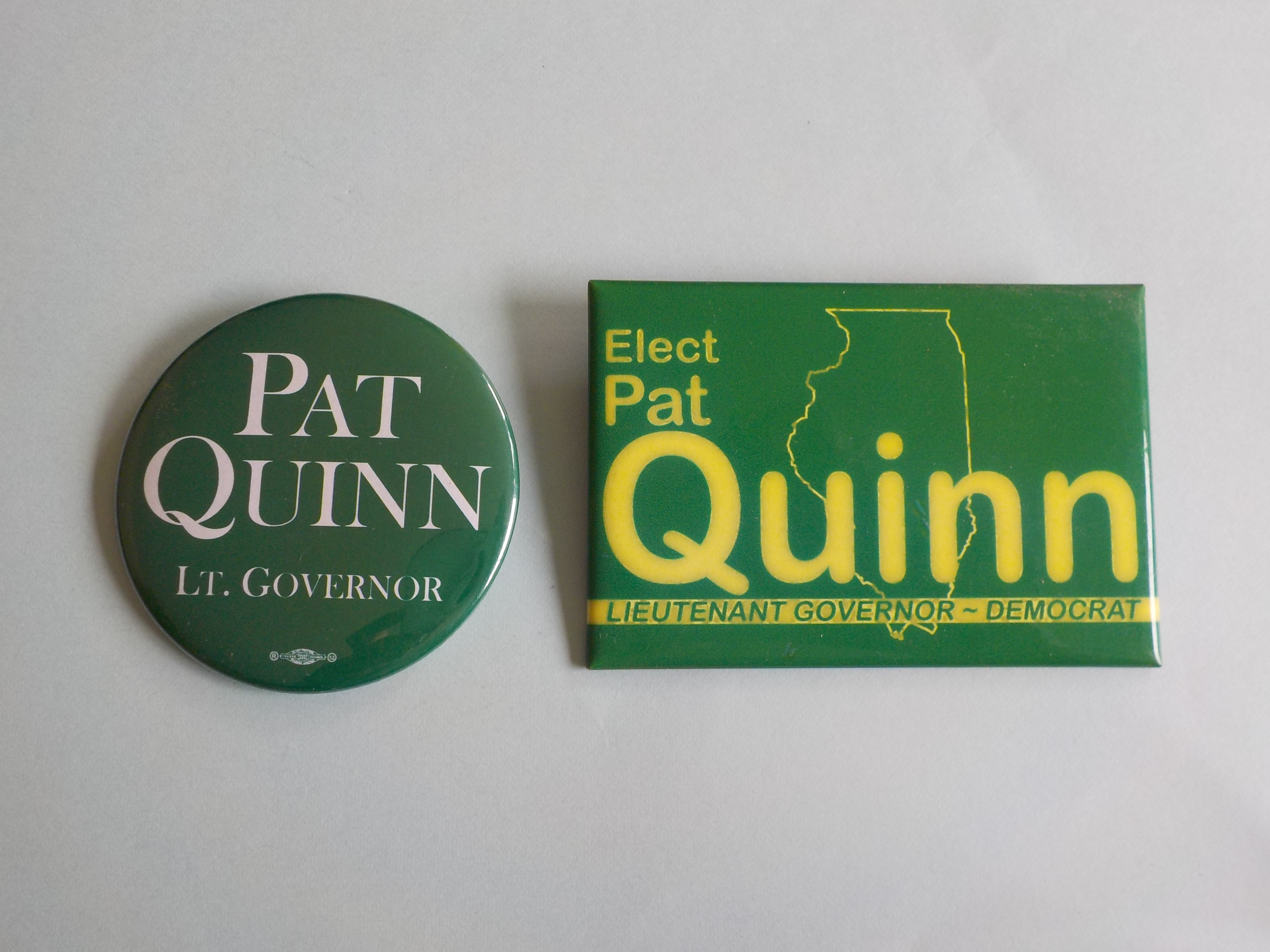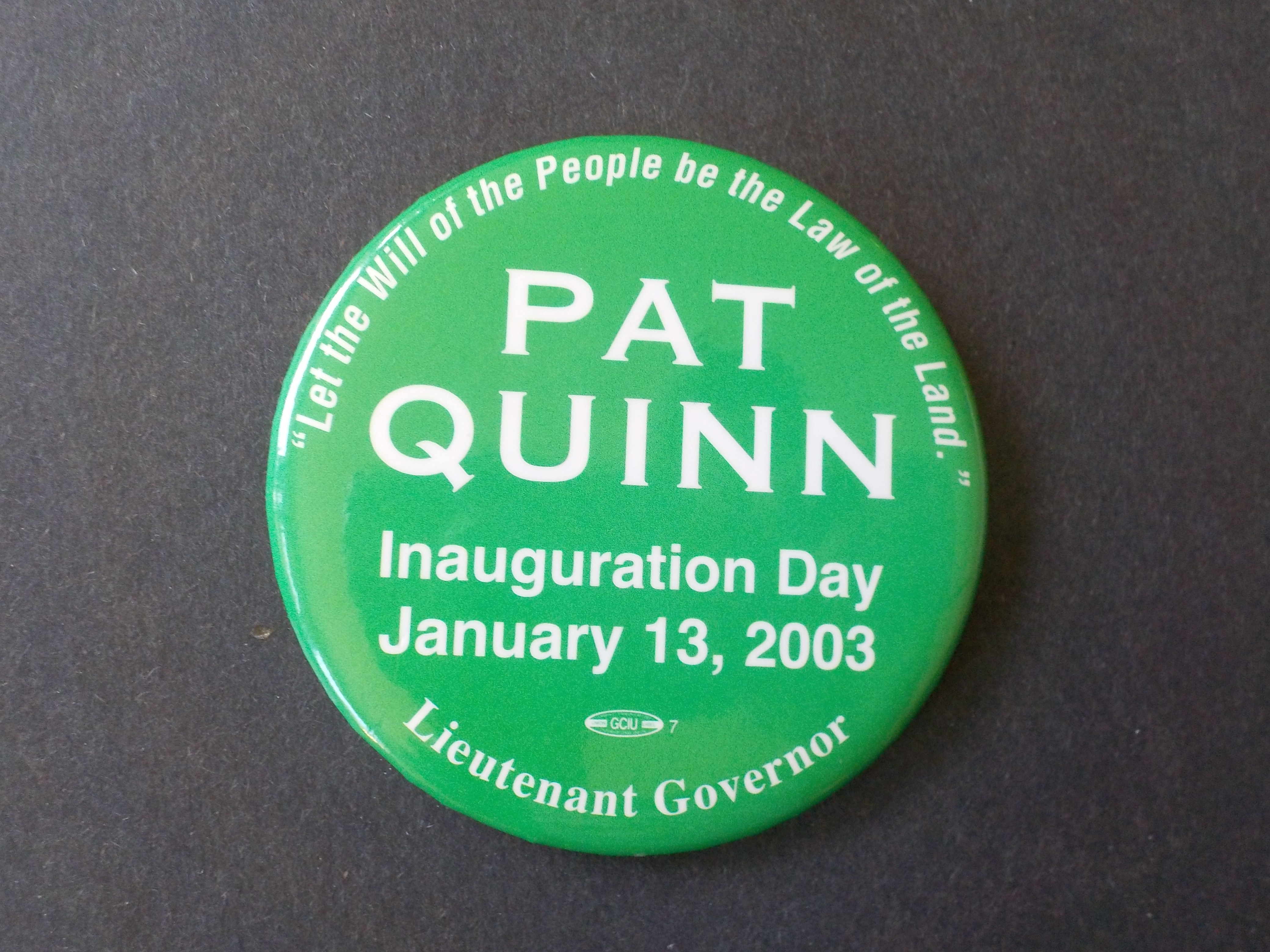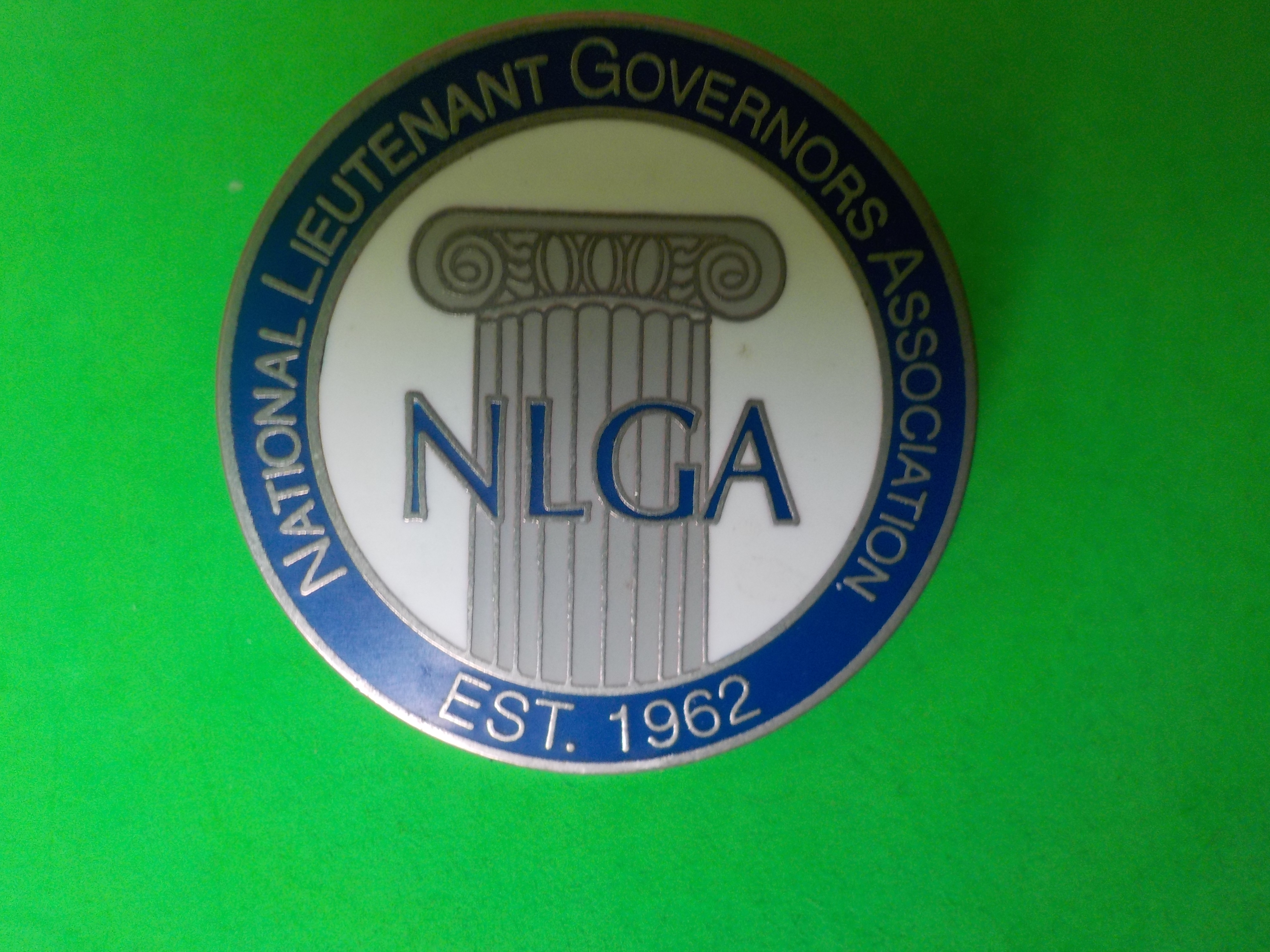 Through the National Lieutenant Governors' Association, Quinn promoted creation of Military Family Relief Funds in other states.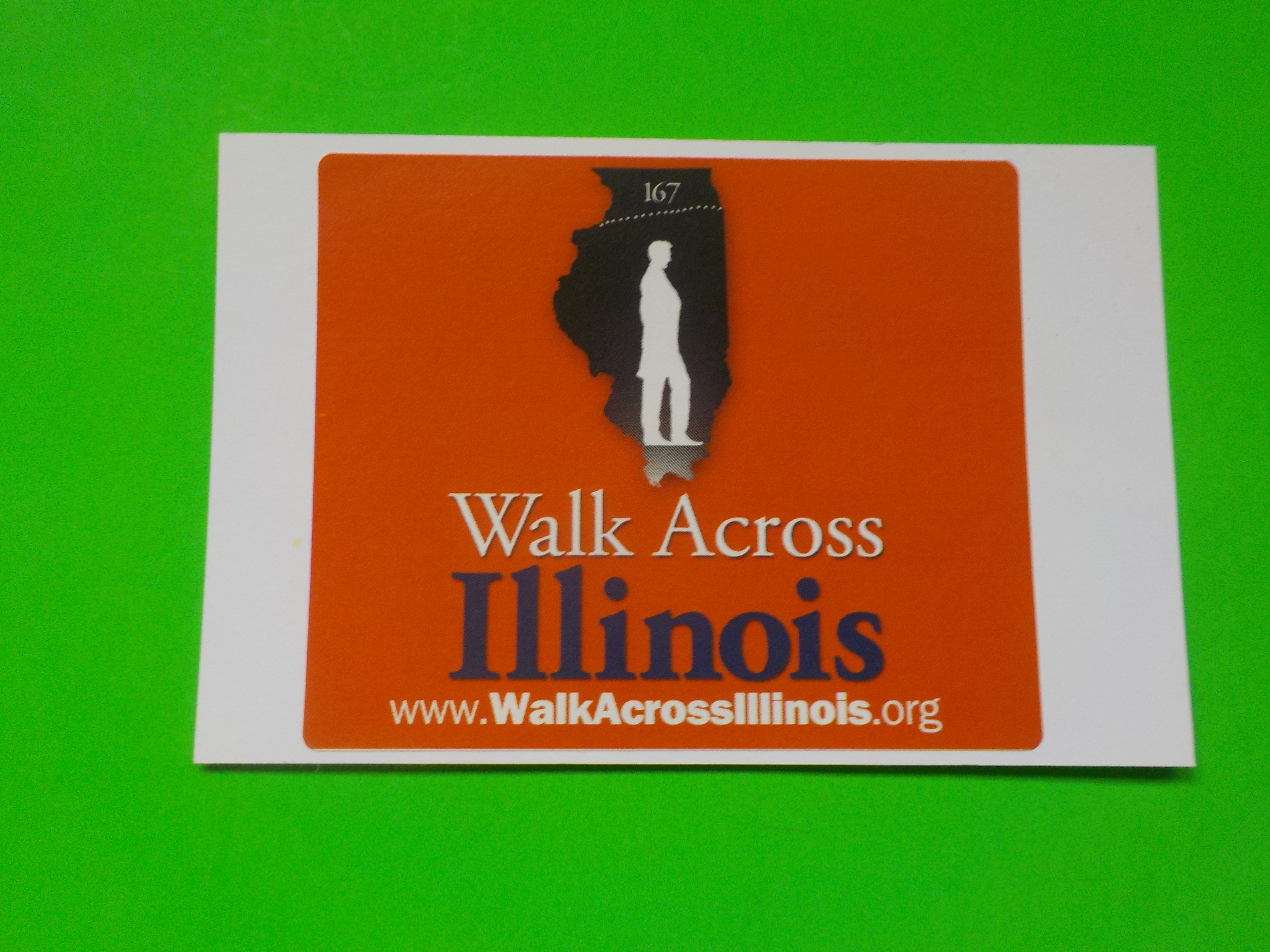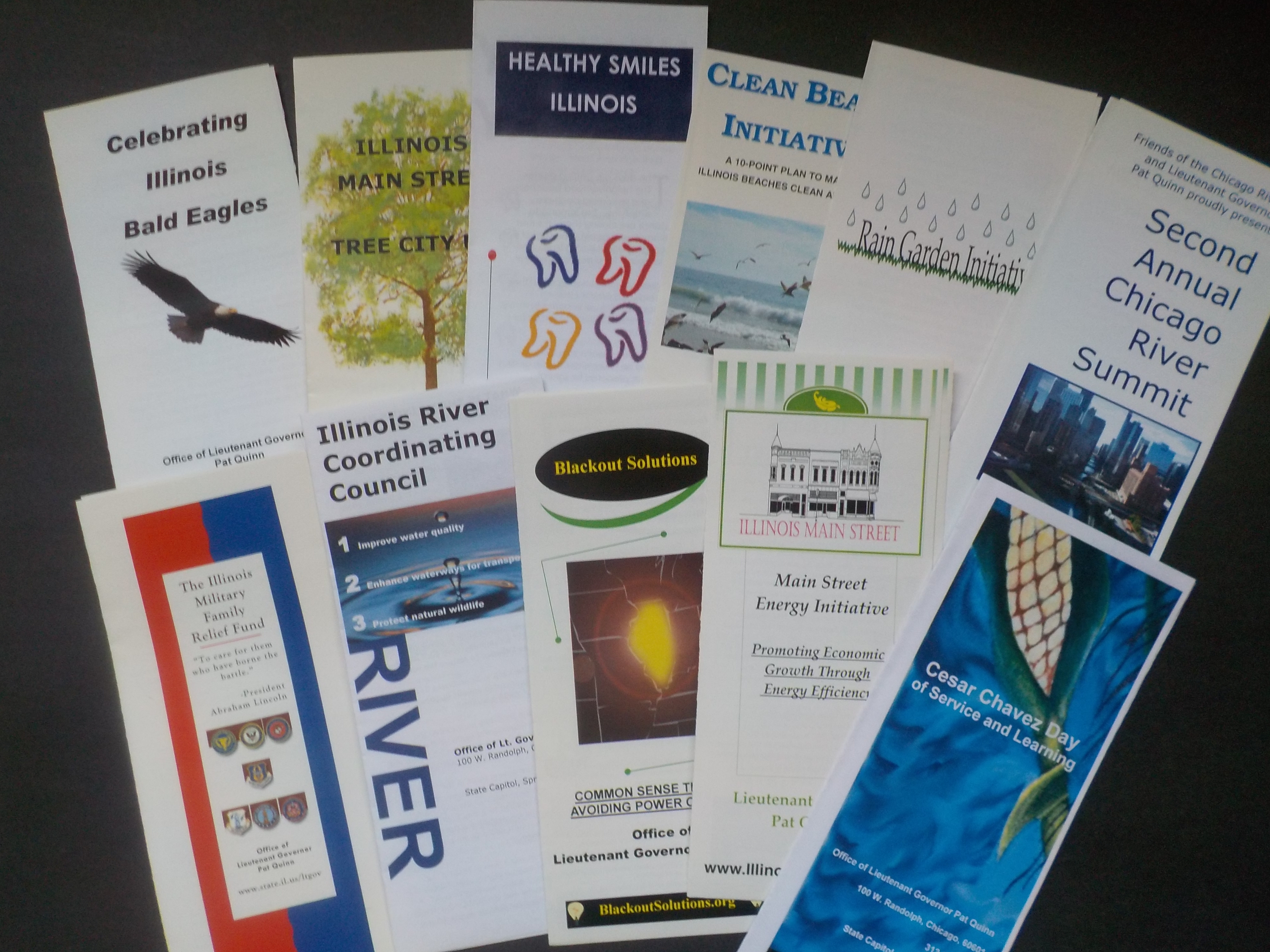 Initiatives from the Lieutenant Governor's office were many and far-reaching: Healthy Smiles, Tree City, Cesar Chavez Day of Service, Rain Gardens, Bald Eagles, Asian Carp...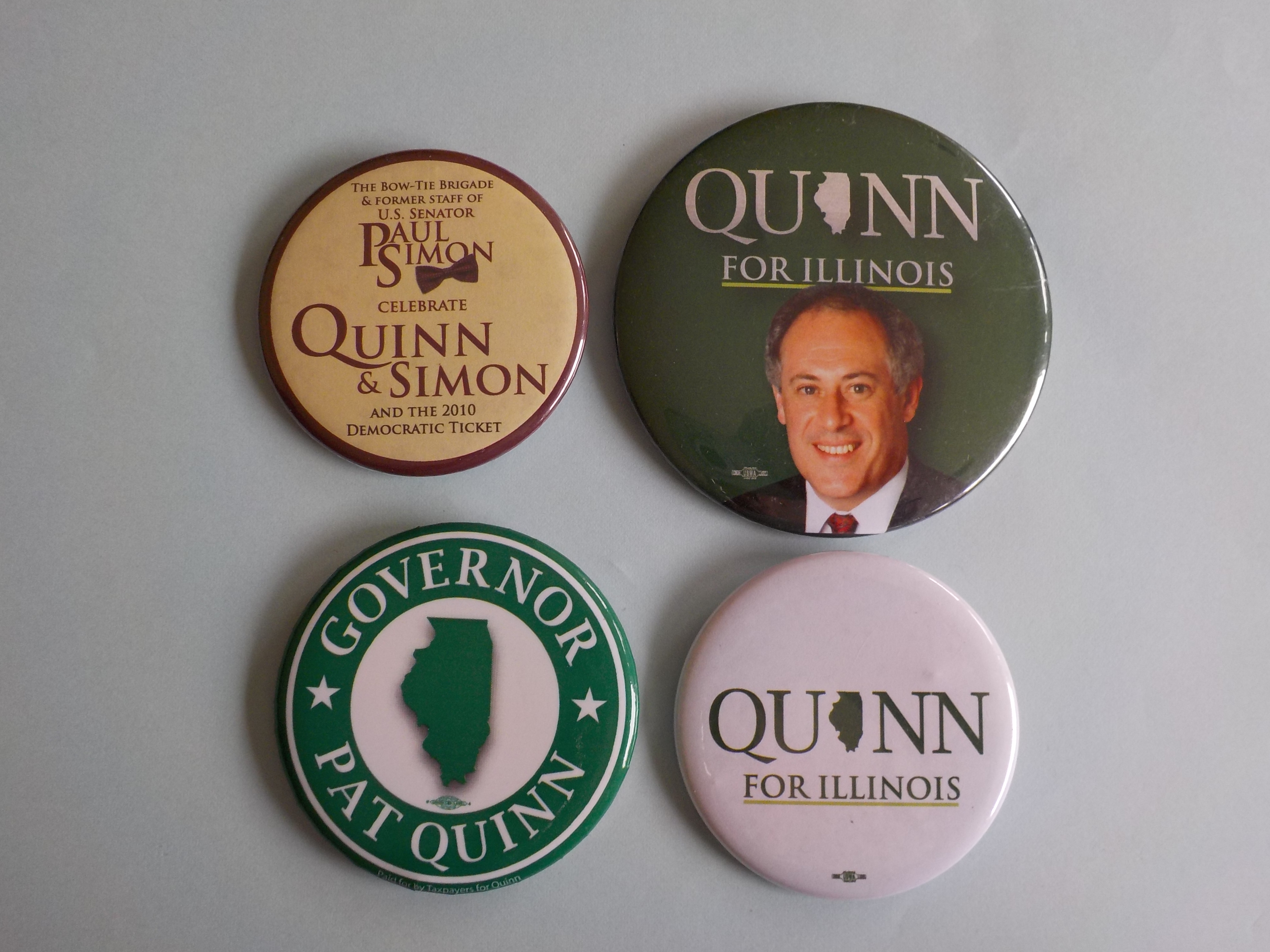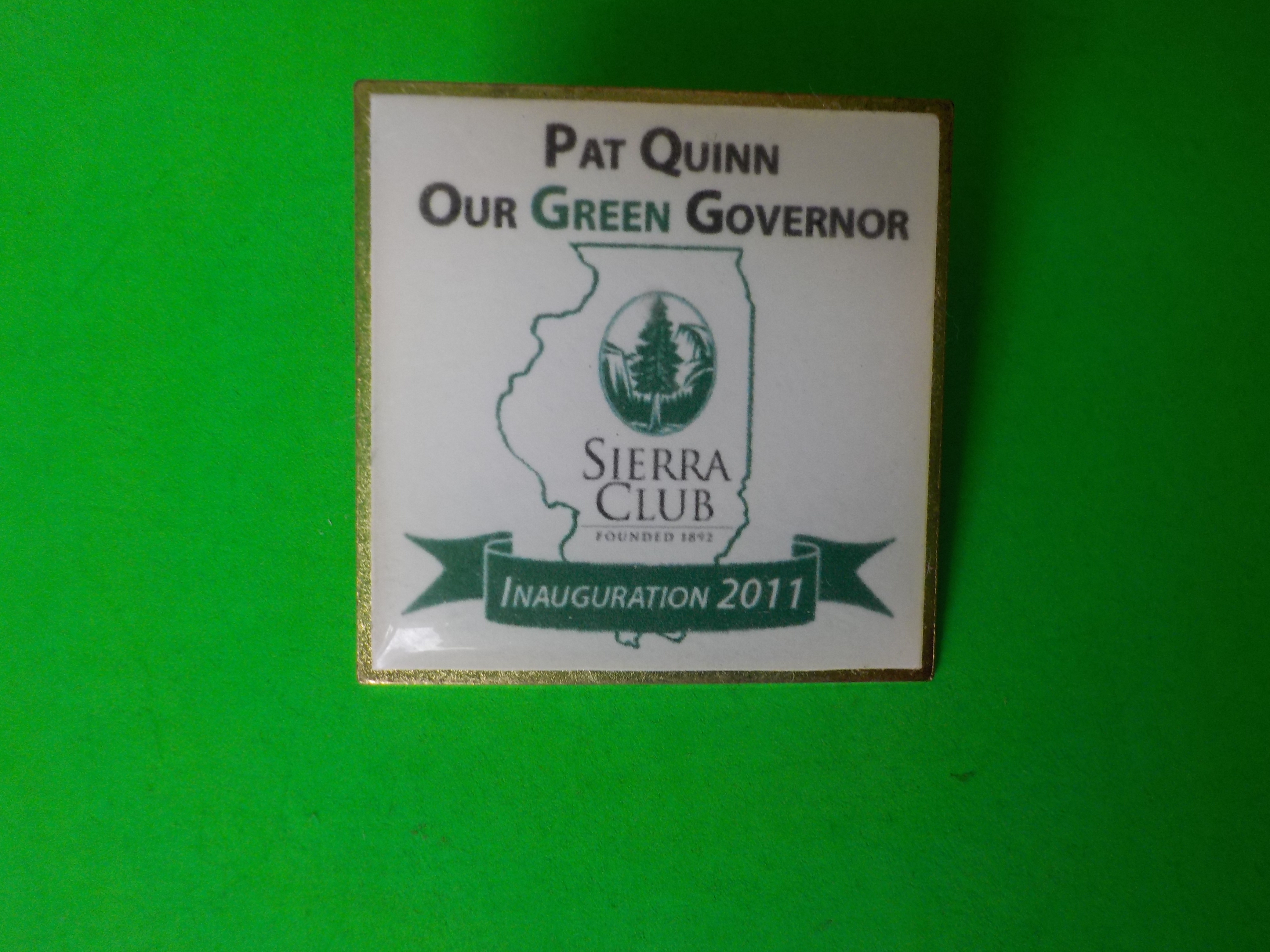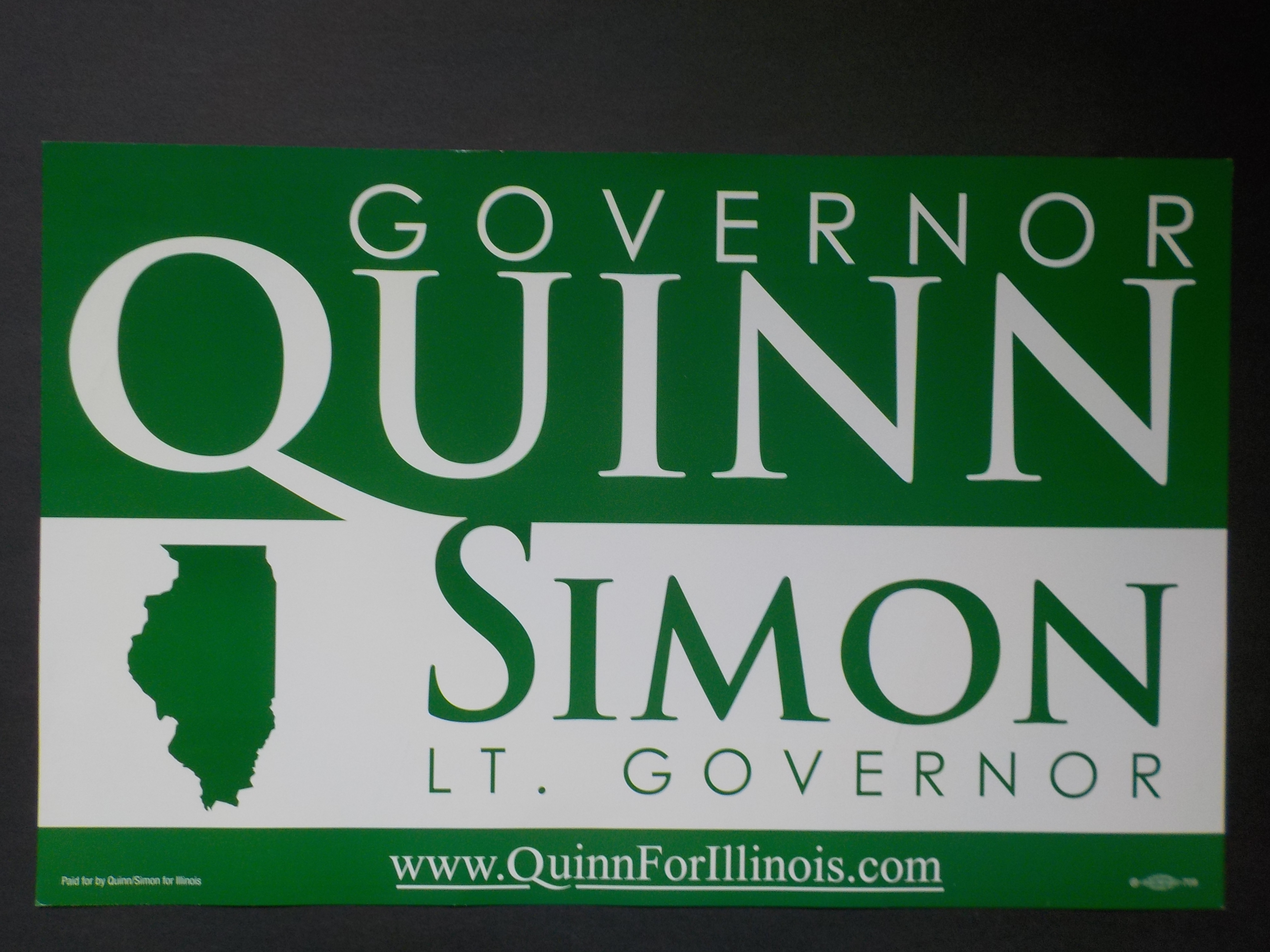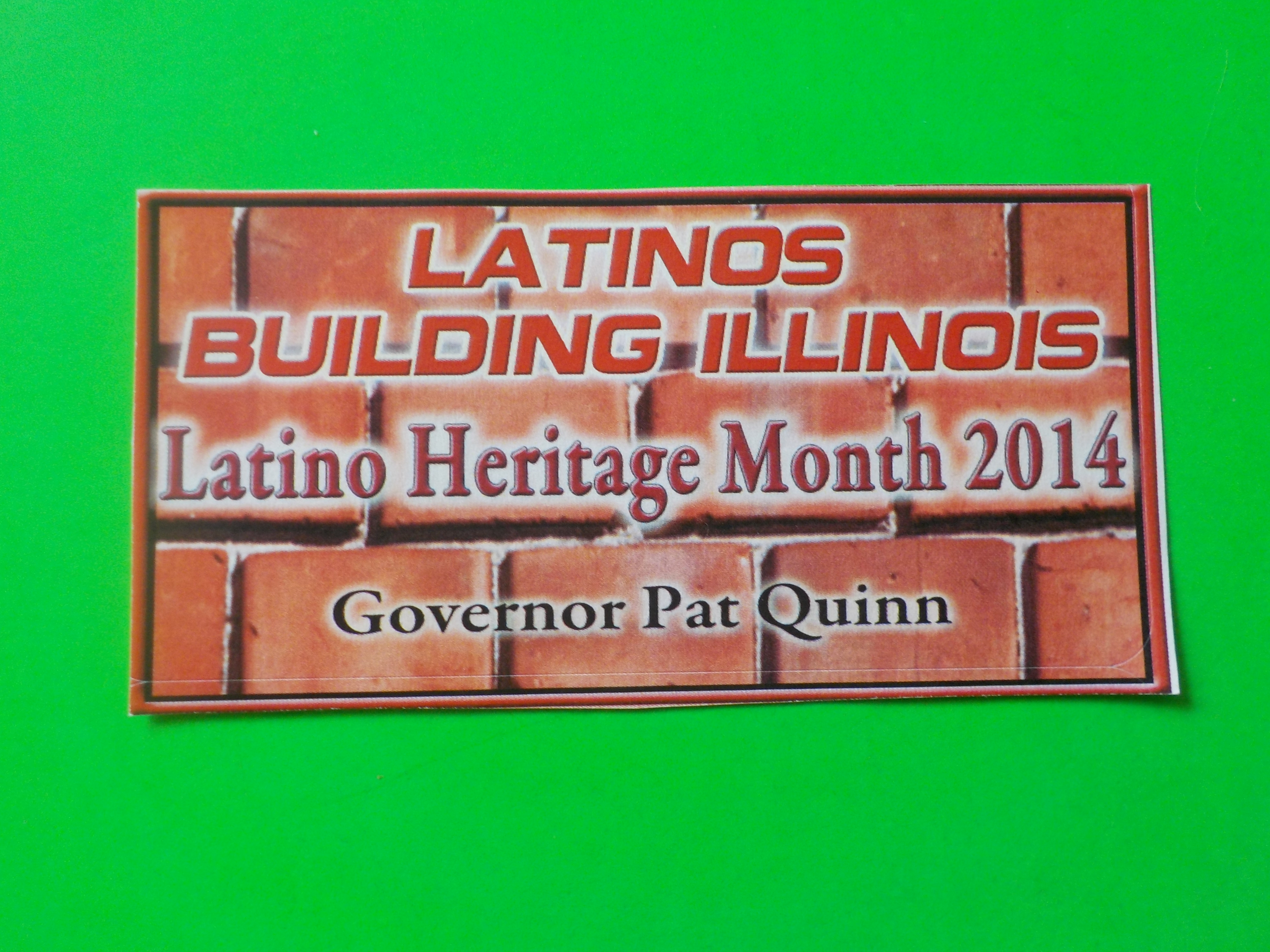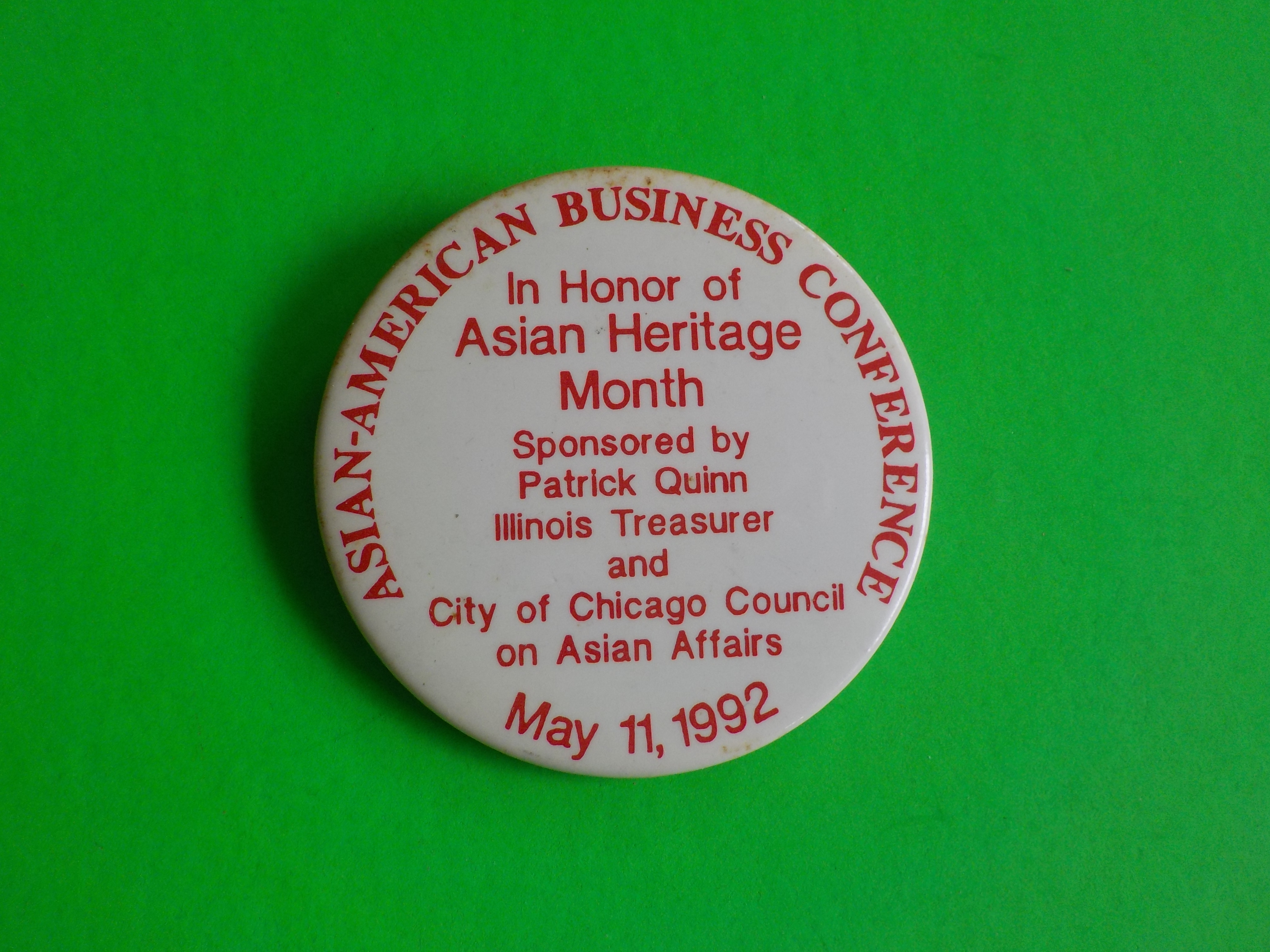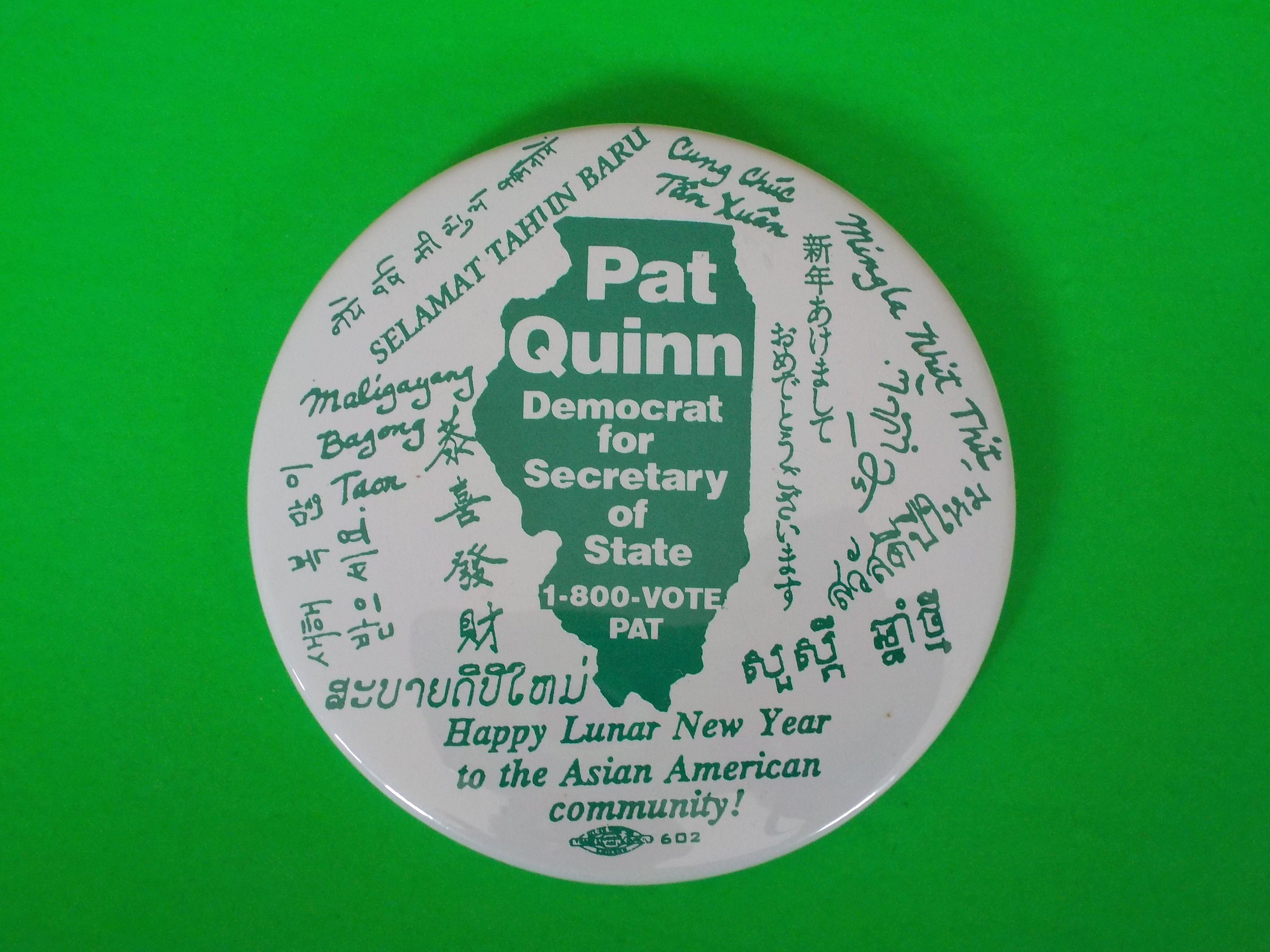 Quinn established Asian American Advisory Councils as State Treasurer (among the first of its kind), Lite Guv (where it was described as the "most ethnically-diverse APA panel anywhere) and Governor. This Quinn Lunar New Year button was designed by this author for the '94 SOS race.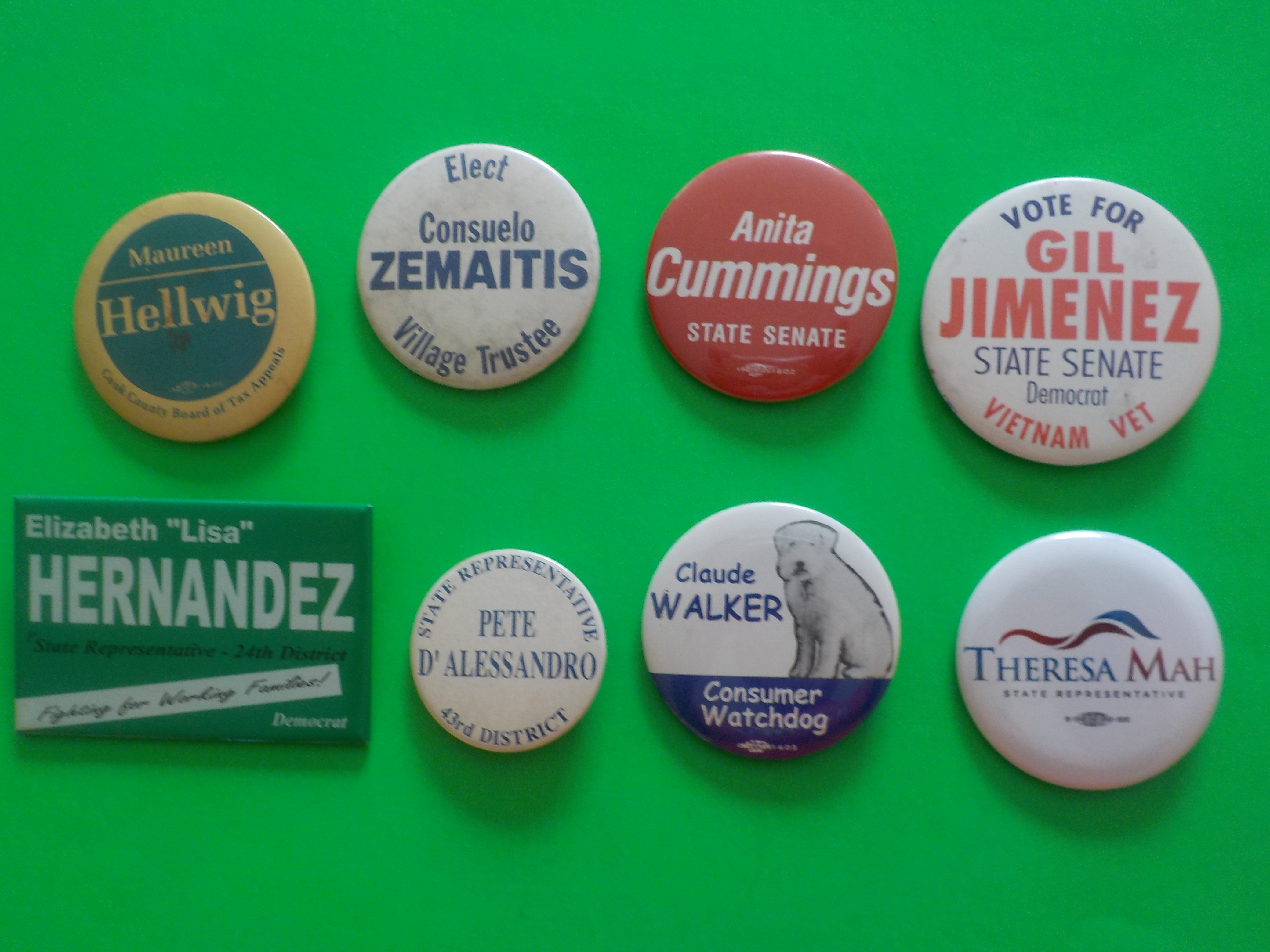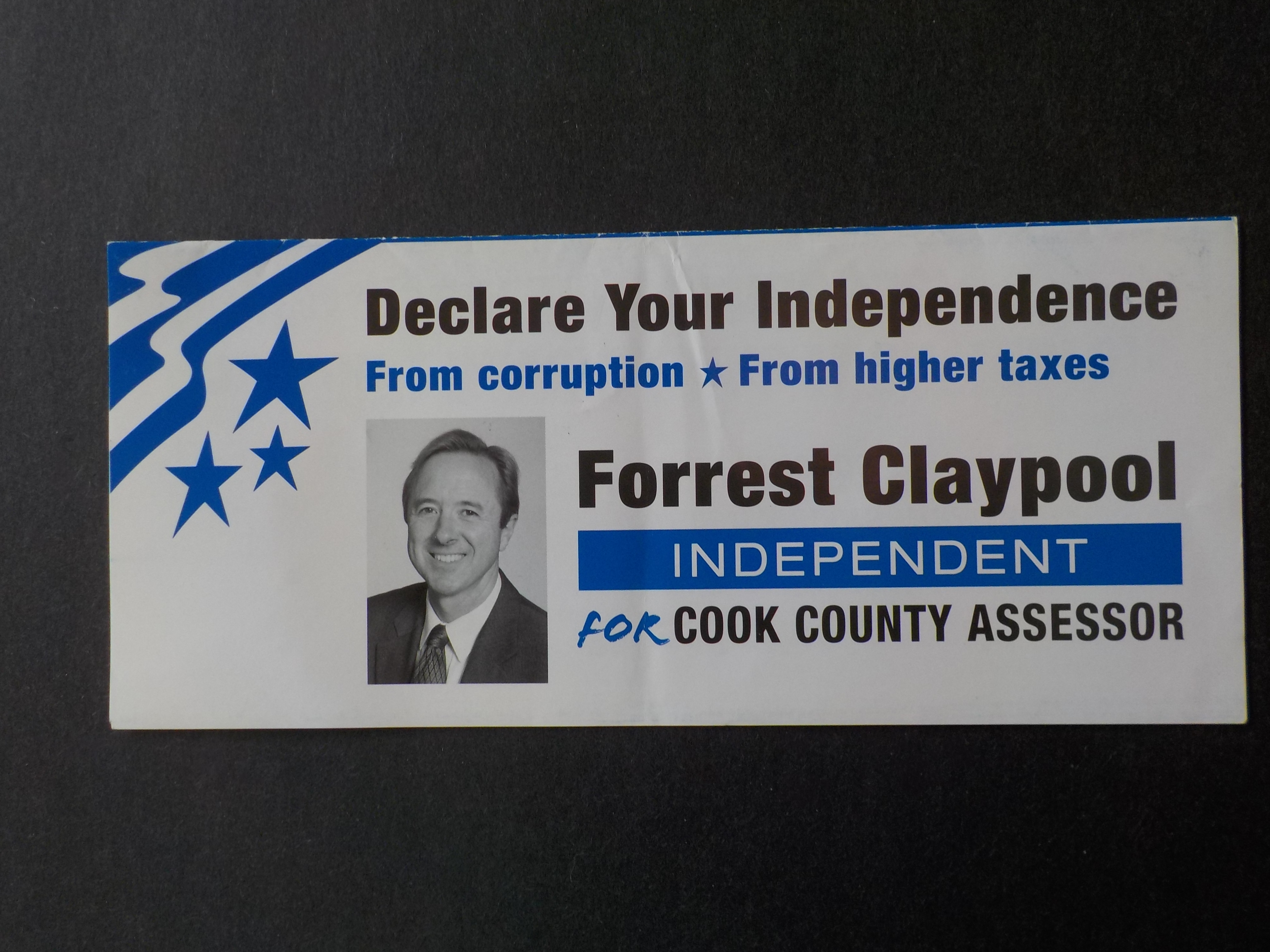 Quinn "orbits", folks who worked with him and then ran themselves. Lisa Hernandez and Theresa Mah are both now in the Illinois House. Pete D'Alessandro recently lost a race for Congress in Iowa. Missing Dave Wilhelm, Andrea Raila, others.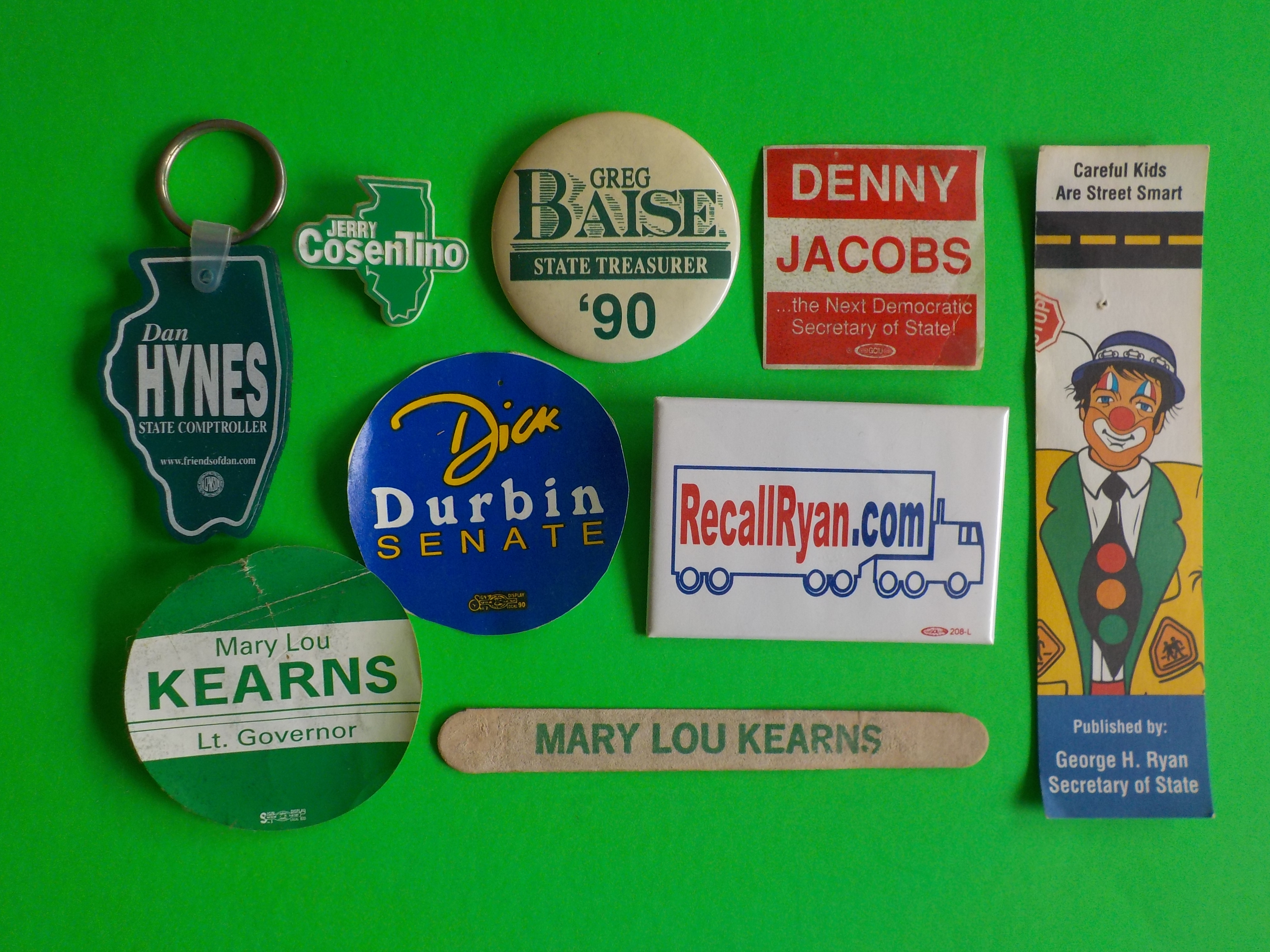 Quinn election opponents. My Peg Breslin & Bill Brady buttons are misplaced. (For more George Ryan, see Gallery #2 - BUSTED!)  They say in politics, there are no permanent friends and no permanent enemies. In 1996, before they ran against each for Lite Guv, Kane Co. Coroner Mary Lou Kearns joined Quinn on a fly-around to promote safe prom nights. As we boarded a tiny Buddy Holly plane, one staffer said he didn't like flying, but was relieved to be with Mary Lou, a Registered Nurse. "Yes, Mike," she cracked, "But I'm also a Coroner."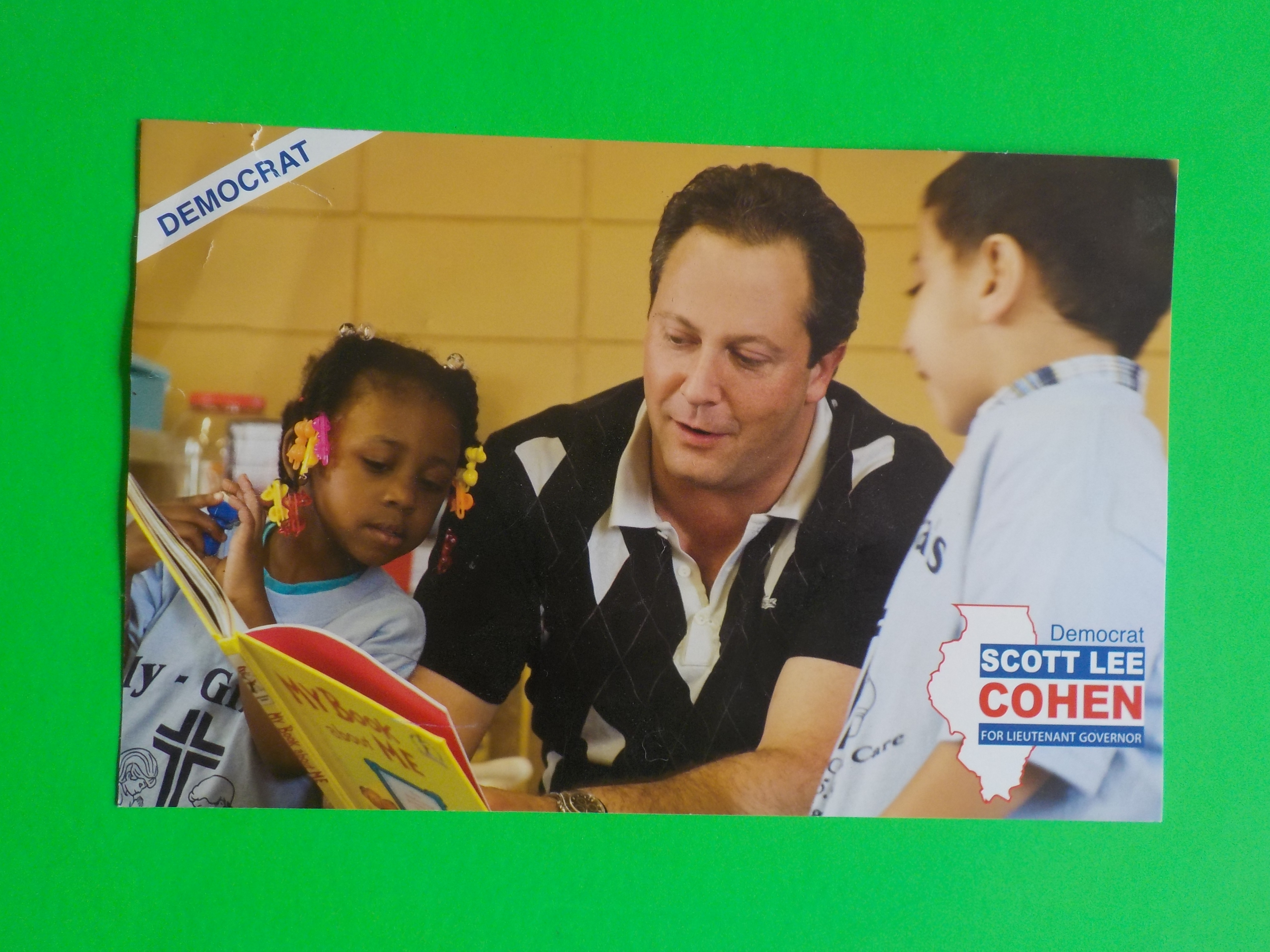 Pawnbroker & political newbie Scott Lee Cohen held "job fairs" and spent $2 million to beat established candidates in the 2010 Lite Guv primary, pairing him with Quinn to head the ticket. When an unsavory past became known. he got the old shoveroo and was replaced by Sheila Simon.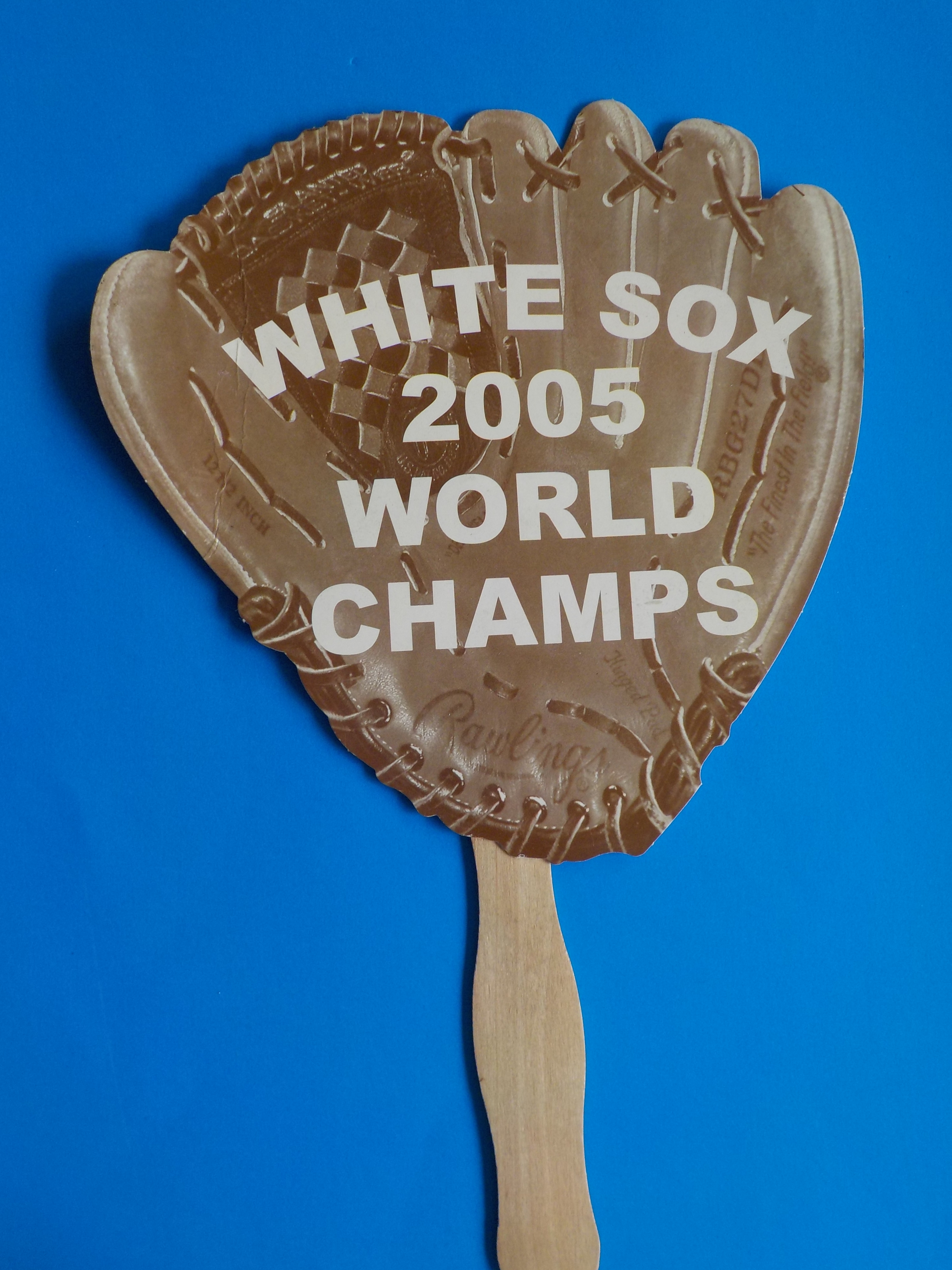 - Claude Walker. Bicentennial-by-Buttons: 200 Years of Trailblazers, Rascals and Felons