Your Bicentennial reading assignment? "Illinois Governors: Mostly Good and Competent" by Robert Howard, updated by Taylor Pensoneau & Peggy Boyer Long. I can add little. After reading "Illinois Governors", you'll no doubt share this author's admiration for Governors Edward Dunne, John Peter Altgeld and Henry Horner. "Mostly Good and Competent" may be overstating it for the rest of them.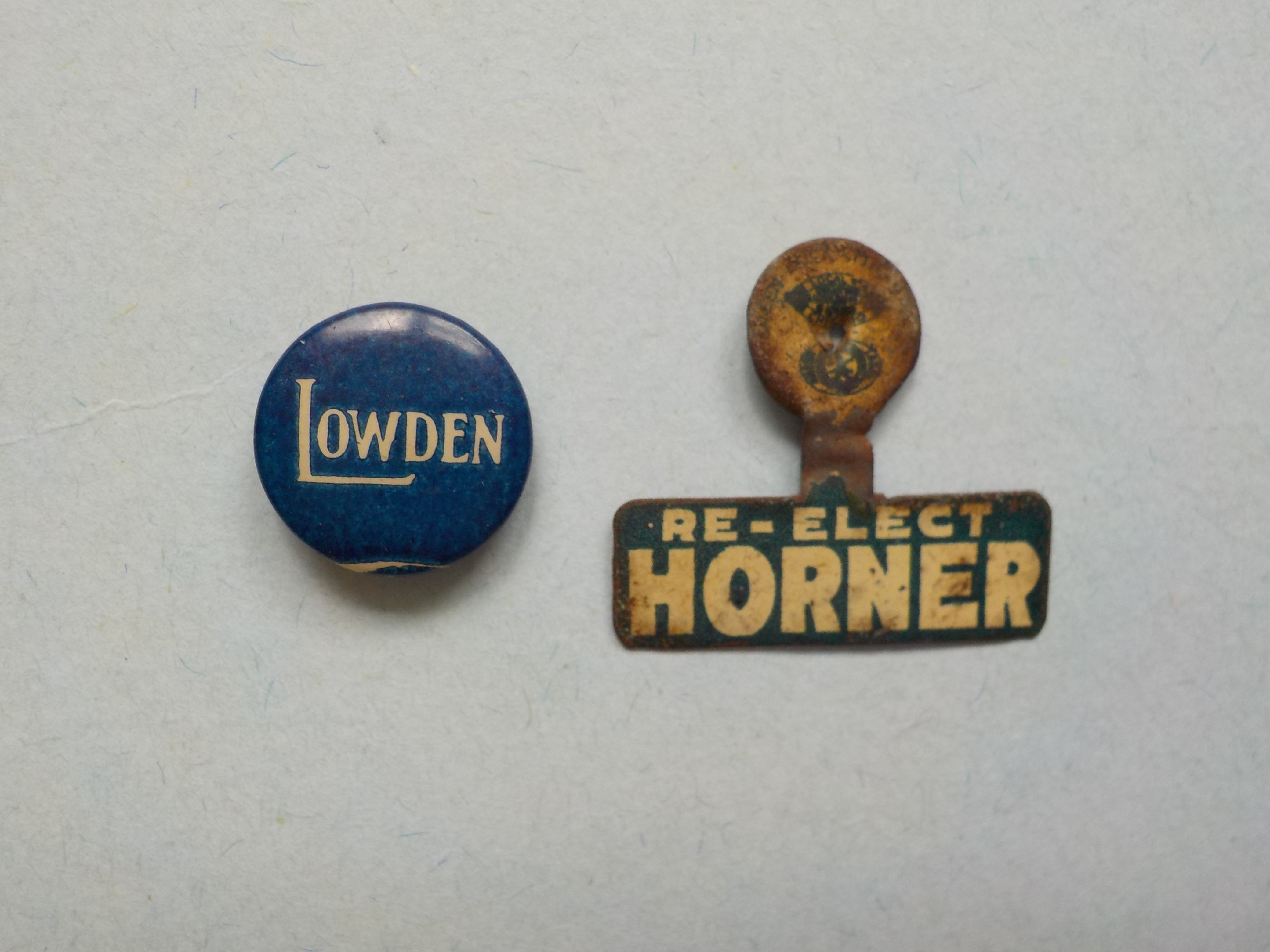 Frank Lowden presided over the 1918 Illinois Centennial. One of several Guvs with famous fathers-in-law (George Pullman), Lowden backed women's suffrage and dipped his toes in Presidential waters twice. NIU's Lowden Hall is named for him; 50 years ago African-American students staged a sit-in there. Henry Horner - recalled today for the sprawling, now-demolished CHA compound near the United Center - was our first Jewish Governor (and a collector of Lincoln memorabilia!) He was a Depression-era Progressive (and "wet") who fought the Kelly-Nash Machine and pushed for a higher sales tax.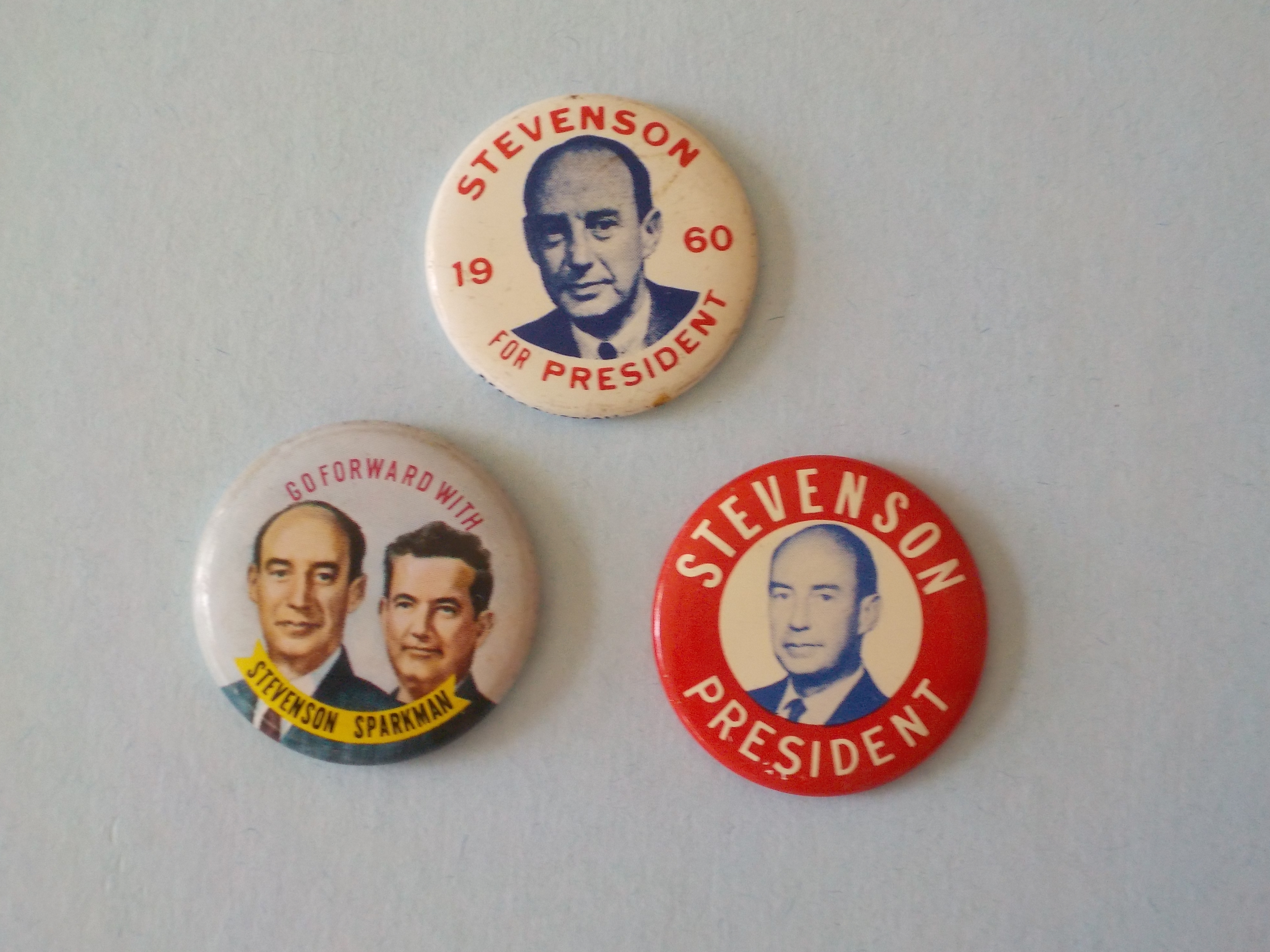 1948 saw the Rise of the Eggheads in Illinois politics. Voters picked Adlai Stevenson as Guv and Paul Douglas for U.S. Senate. Adlai served one term before seeking the White House in 1952, '56 and '60. His son ran for Governor twice. See Gallery #7 (Adlai and the LaRouchies)
"Good politics is good government" is oft-attributed to Daley the Elder, but Bill Stratton is said to have coined it. "Billy the Kid" built roads: 200 miles of Illinois Tollway, 187 miles of Chicago Expressways. He almost didn't make this list (indicted on tax evasion related to campaign funds in 1964, but cleared.) The 2-termer is honored with a pleasant park in Morris and the Soviet-style H-shaped building by the Capitol. (Stratton buttons courtesy of Busy Beaver Museum)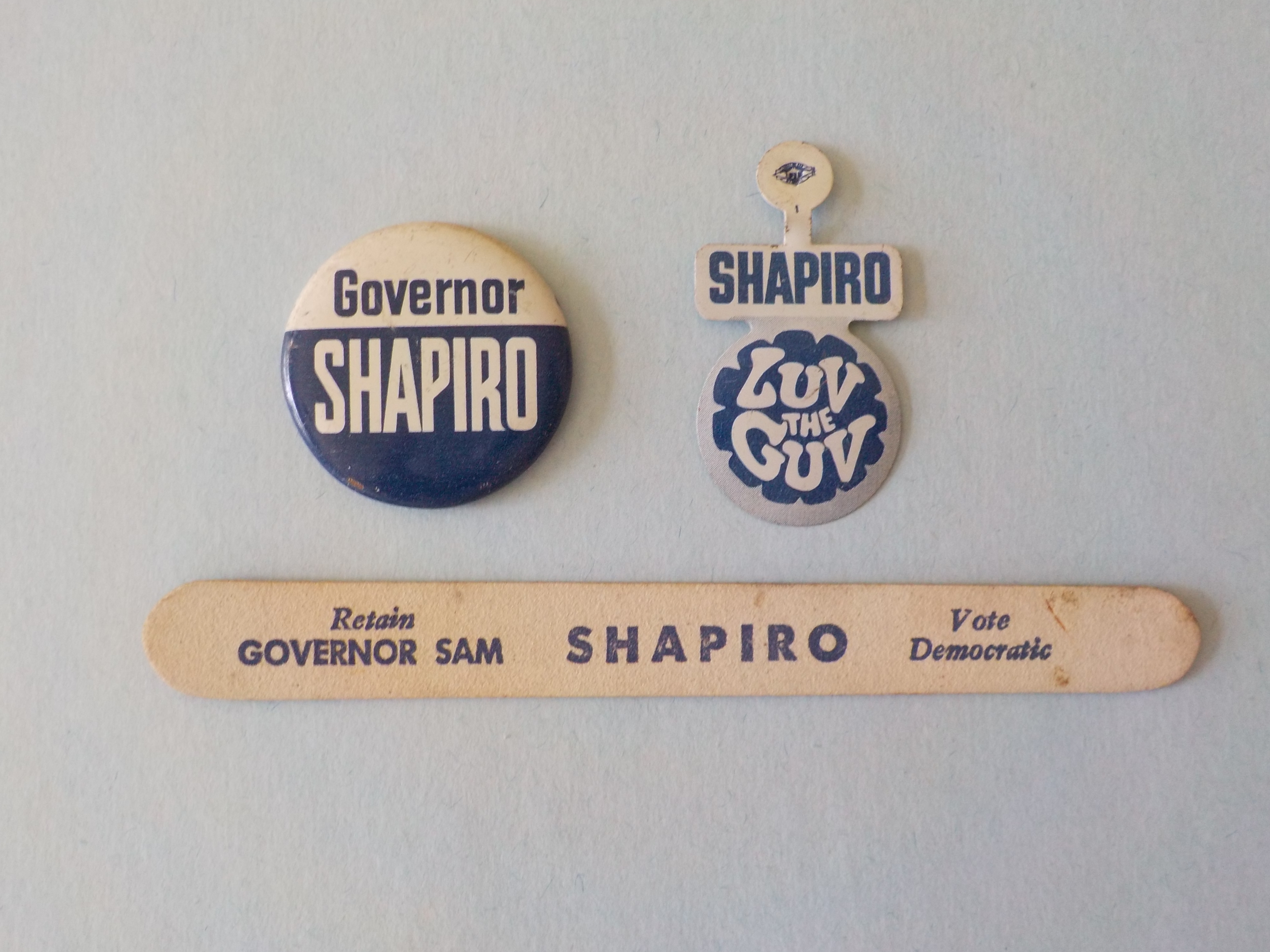 The USA's first Estonian-born Governor, Sam Shapiro had a parallel path to the Mansion as fellow Kankakeean George Ryan: local politics, Illinois House, Lieutenant Governor. He filled-out Gov. Kerner's term when LBJ put Otto on the bench. 1968 was a tough year for Dems, especially incumbents. Despite his groovy appeal to "flower power", Sam lost to Ogilvie by a hair. Oddly, Ogilvie's running-mate (Dwyer?) lost by a hair to Paul Simon, the only time in Illinois history the two top spots were held by different parties.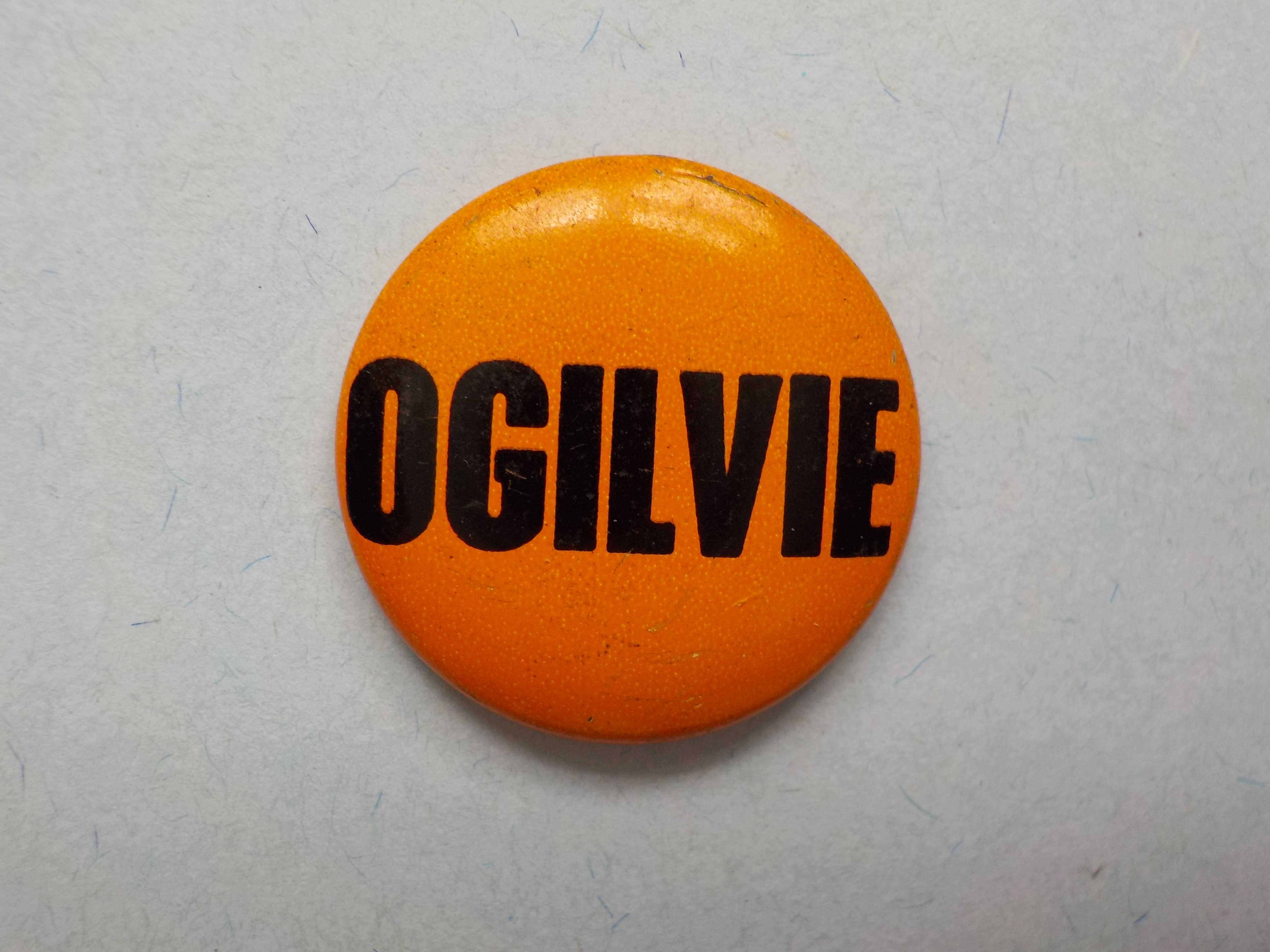 A former Cook County Sheriff and County Board Prez, Ogilvie helped establish IDOT & IEPA. (Ogilvie Sheriff hat, "Thompson '76" & "Dole-Edgar" below courtesy Busy Beaver Museum)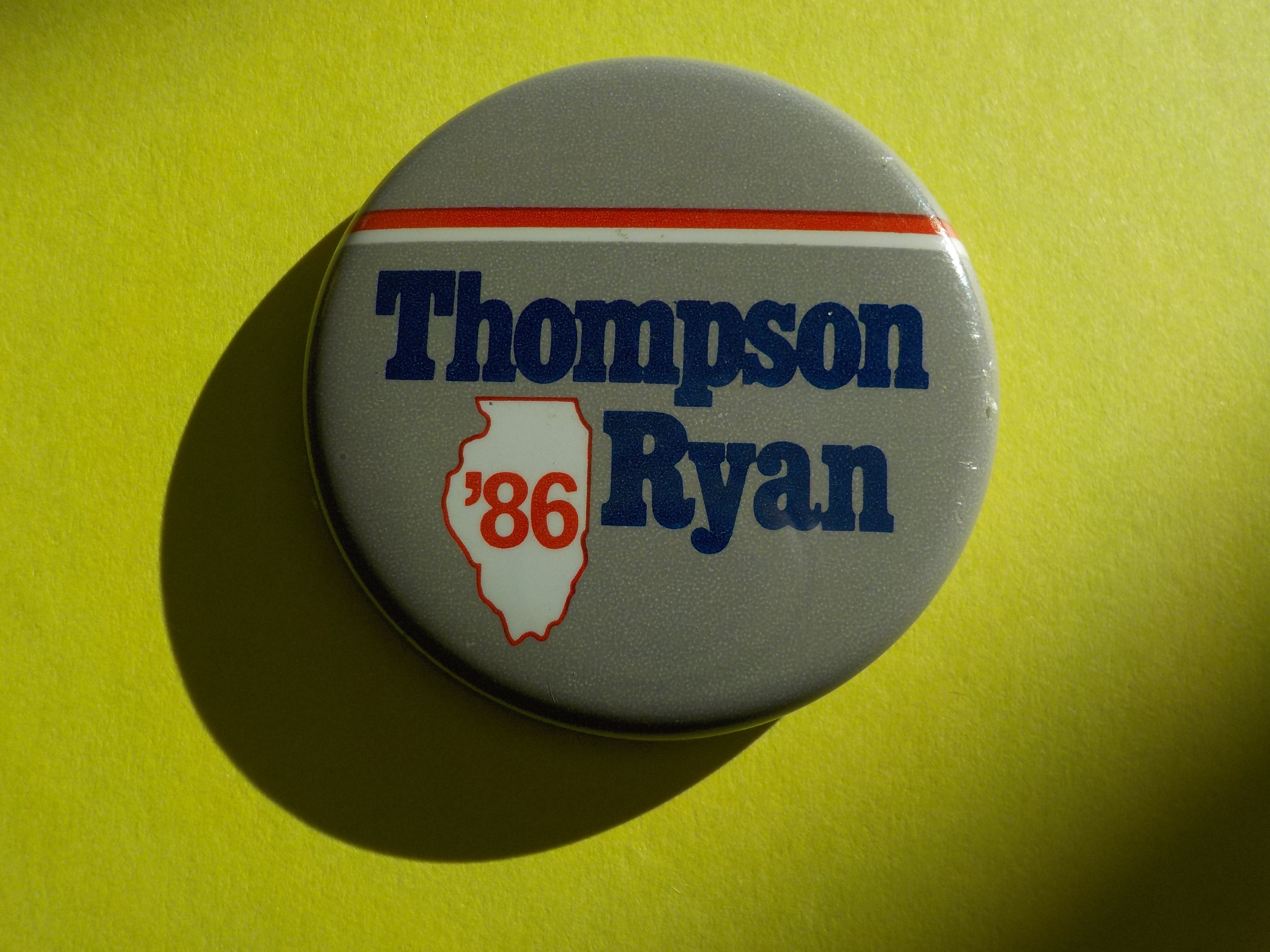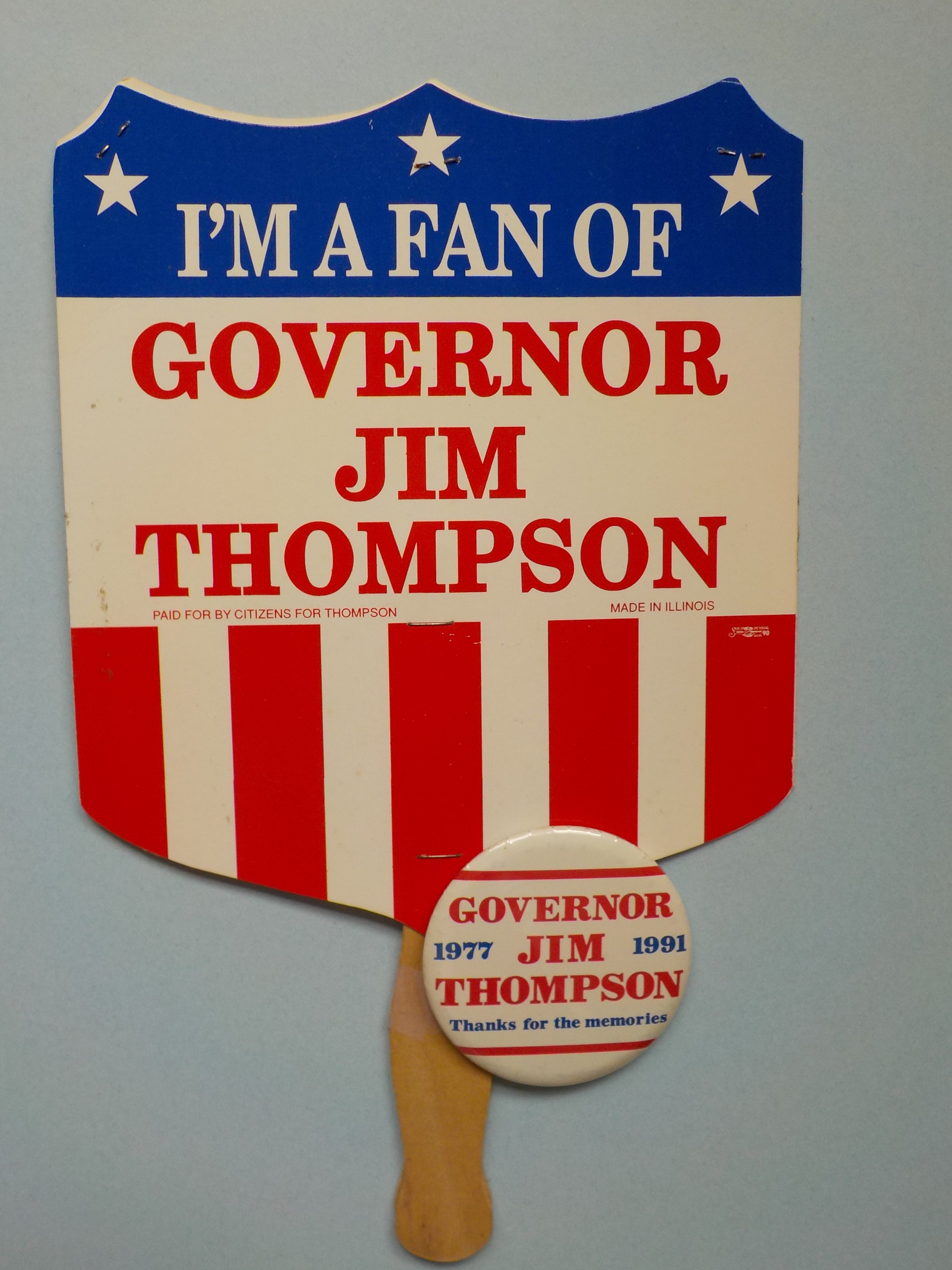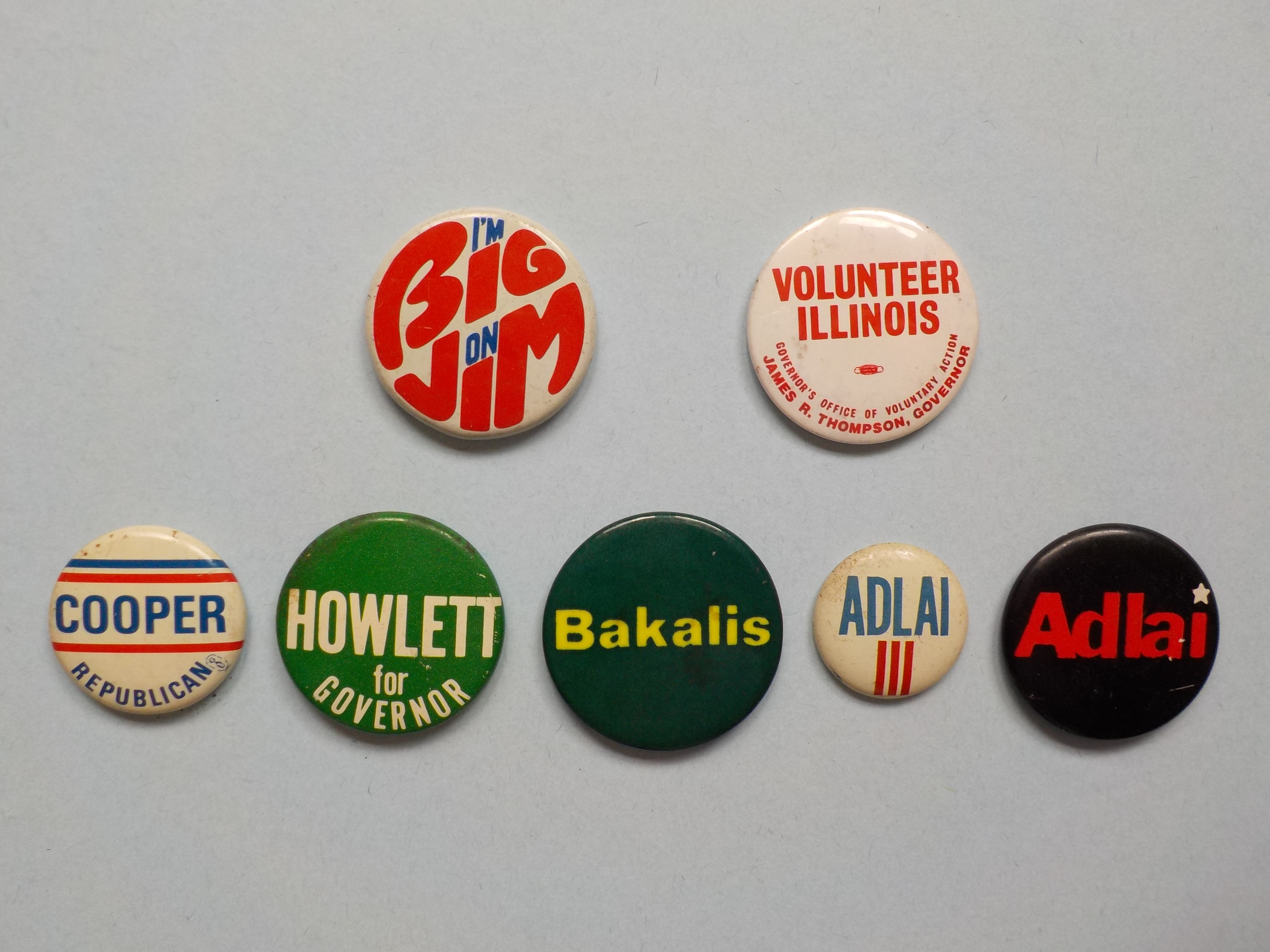 Thompson never lost.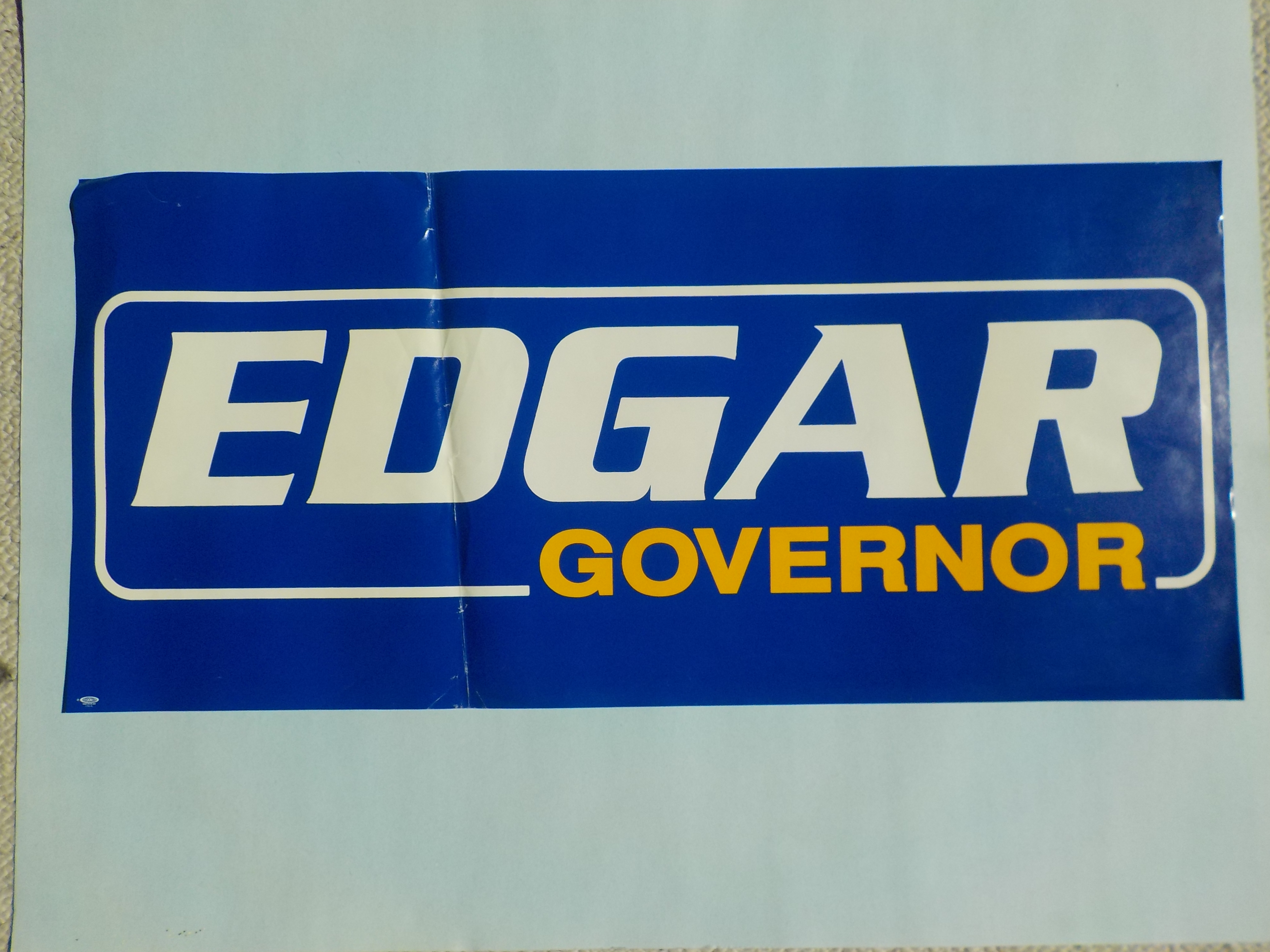 (You don't see campaign matches any more. The Dole-Edgar ticket never materialized.)
Richard Ogilvie, Jim Thompson, Jim Edgar. 26 years among them. They each had a cool place named in their honor:
Ogilvie Transportation Center (many food options in bustling rail hub!)
James R. Thompson Center (the atrium and elevators are the best)
Edgar Panther Creek State Fish & Wildlife Area (NW of Springfield)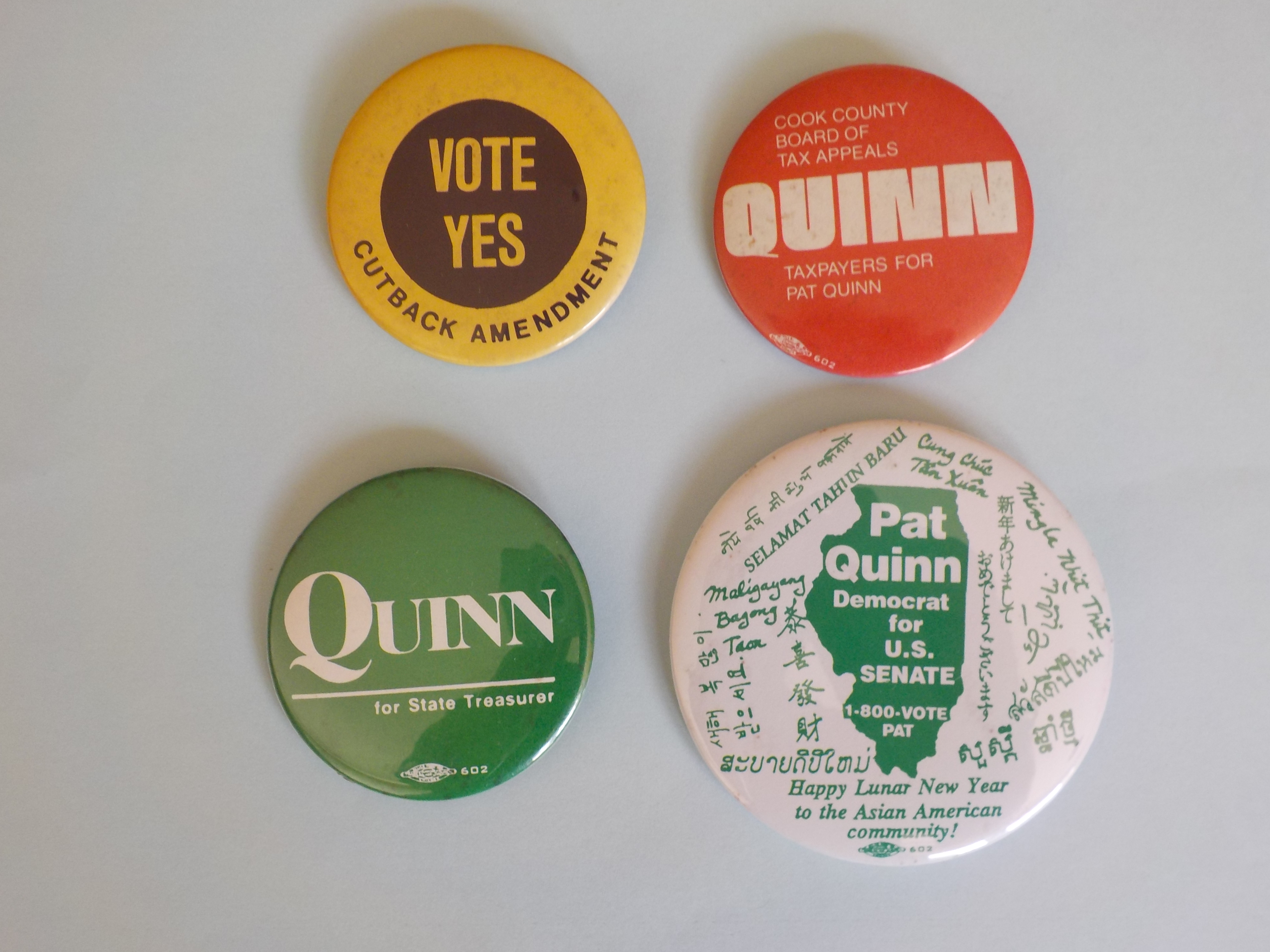 Pat Quinn has had nothing named for him, but will in time. (FULL DISCLOSURE: This Quinn Lunar New Year button was originally designed by this author for the '94 SOS race.) For more on Quinn see Gallery #20 (The Quinn Bin).