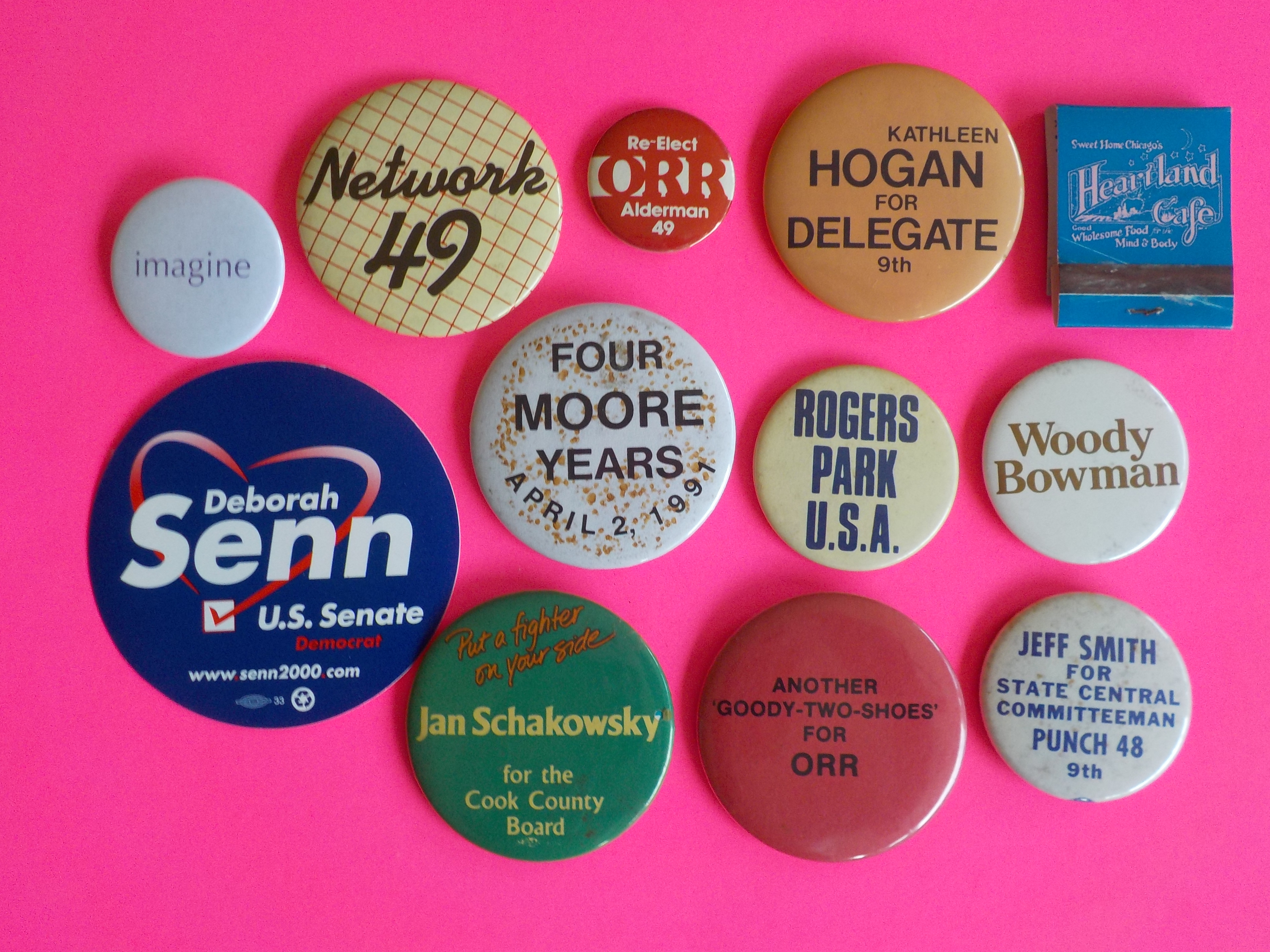 Legend has it our State's first biracial children were born in Rogers Park circa 1760. Potawatomi women and French fur traders apparently found desire among the birches by what is now Pratt Pier...thus the first multiracial settlement in what is now Illinois. Figures. 
Anchored by Jesuit Loyola on one end and lively Howard on the other, and squeezed between a great ridge and a Great Lake, Rogers Park has long attracted newcomers: cheap housing, beaches, the L. Immigrants & refugees fleeing countless places have landed here, plus those fleeing other parts of the Midwest and college kids who stay (how this author ended up in Rogers Park for 35+ years.) 
The result? A free-flow of backgrounds, food, music, ideas. More languages spoken and more eateries from distant lands than anywhere in the Midwest. An embrace of diversity, multilingualism and inevitable mixed romances such as that of those lusty barrier-breakers Frenchy La Pelt and Kewaunee the Potawatomi. The result of THAT is a vibrant political culture, one which tends left and is oft-called "The People's Republic of Rogers Park".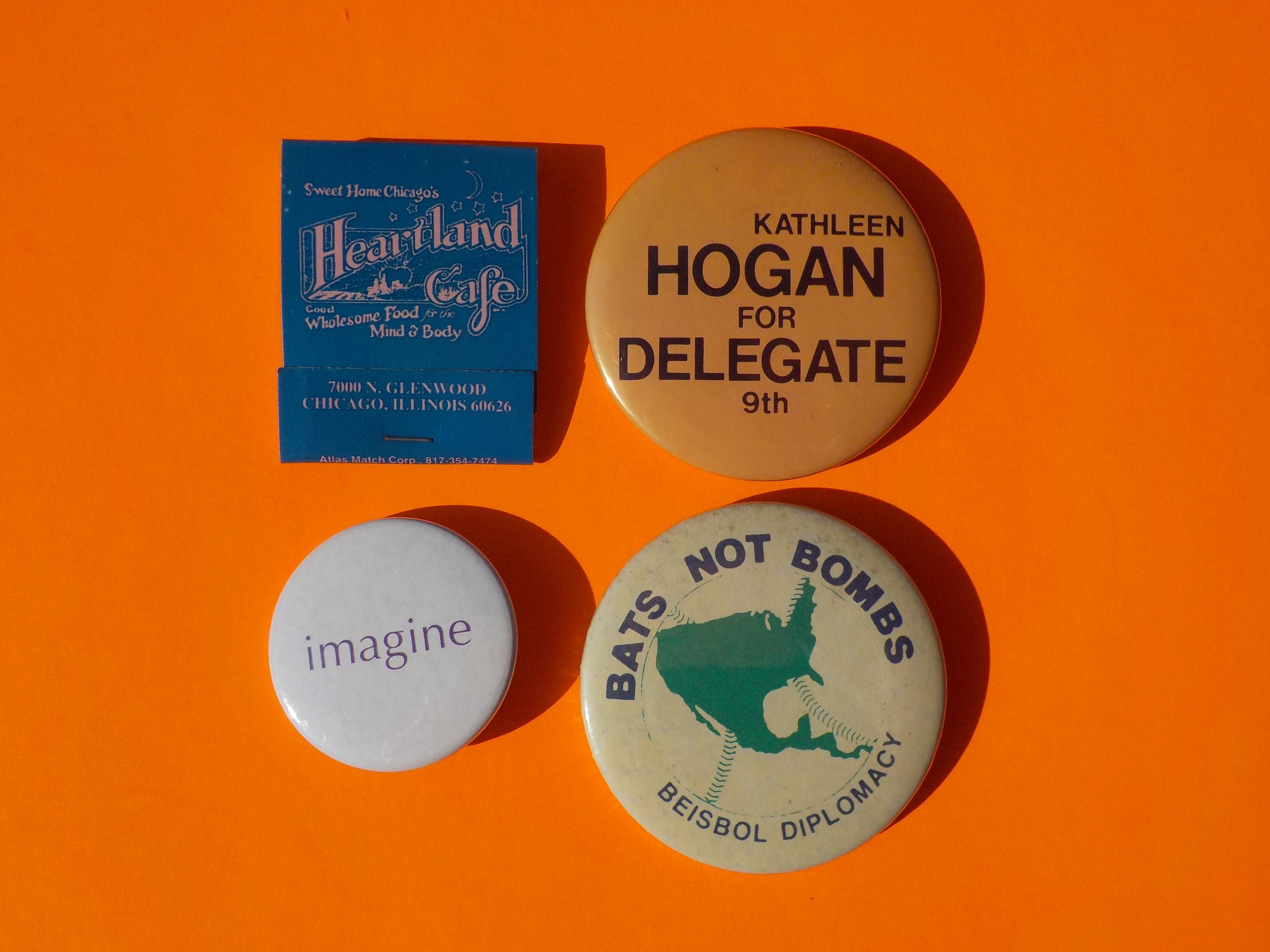 Since '76, the Heartland Café has been the epicenter of the Revolution, while serving up tasty bison burgers. (See Gallery #17 - "When Harold Came to the Heartland")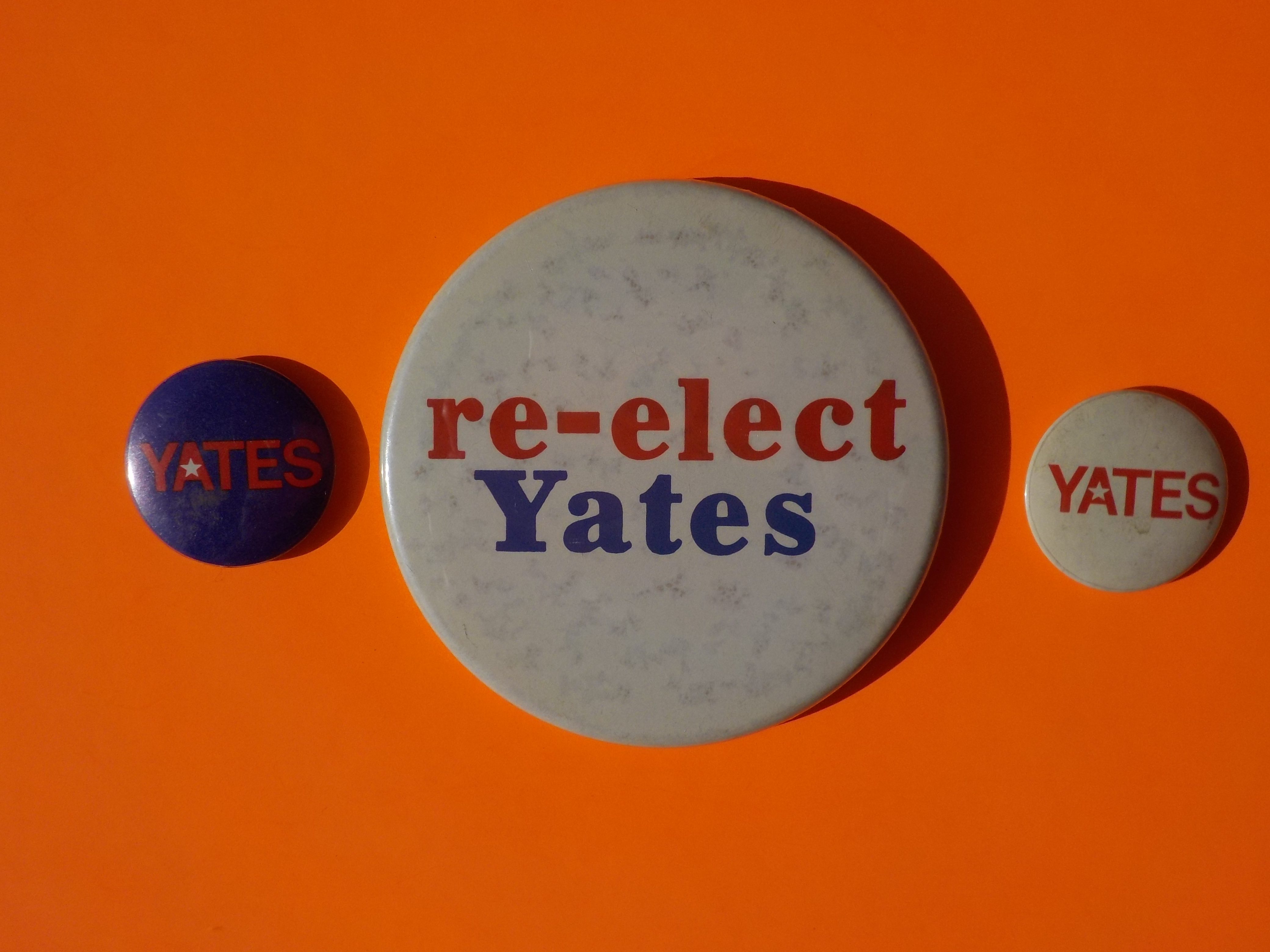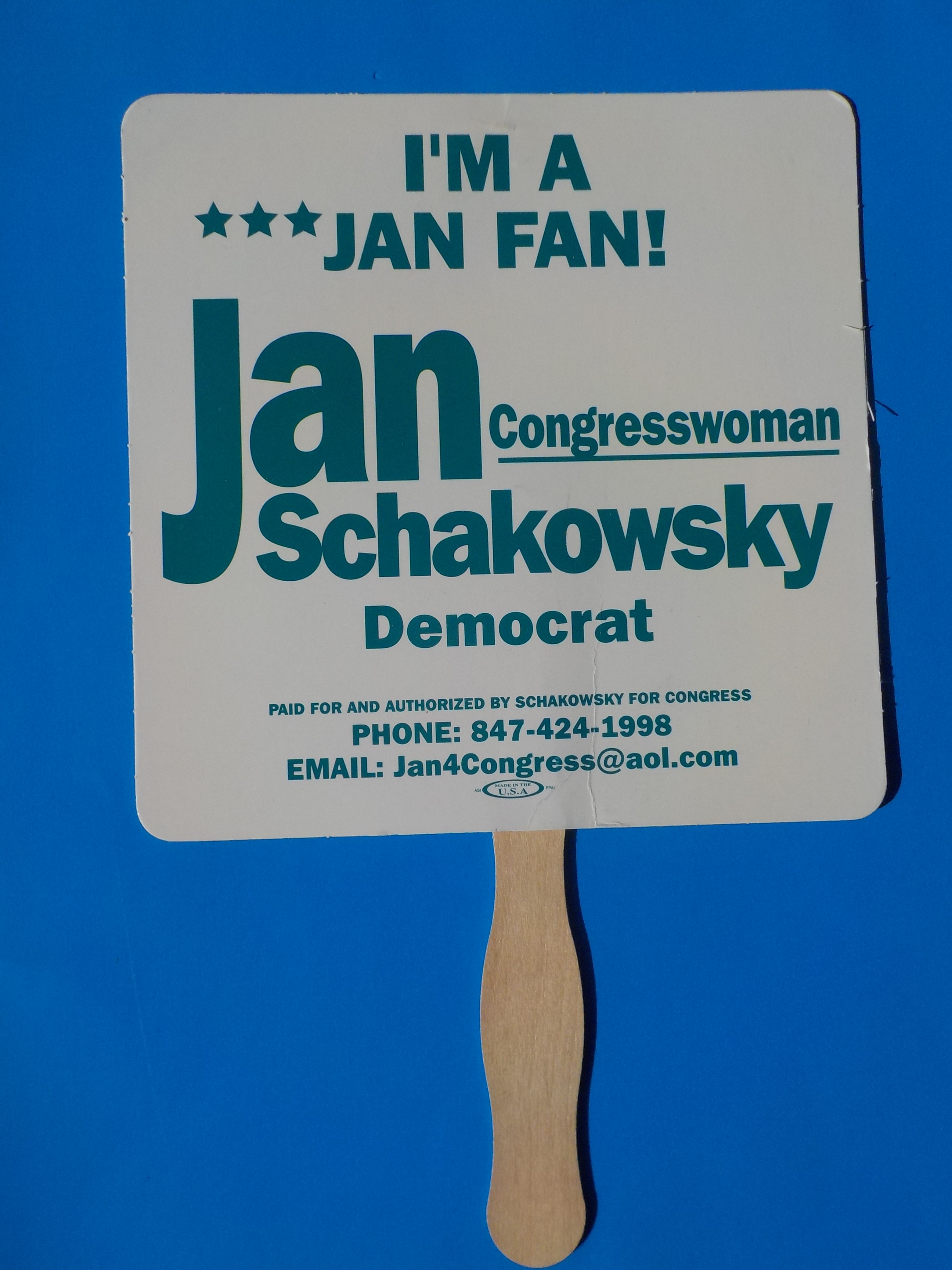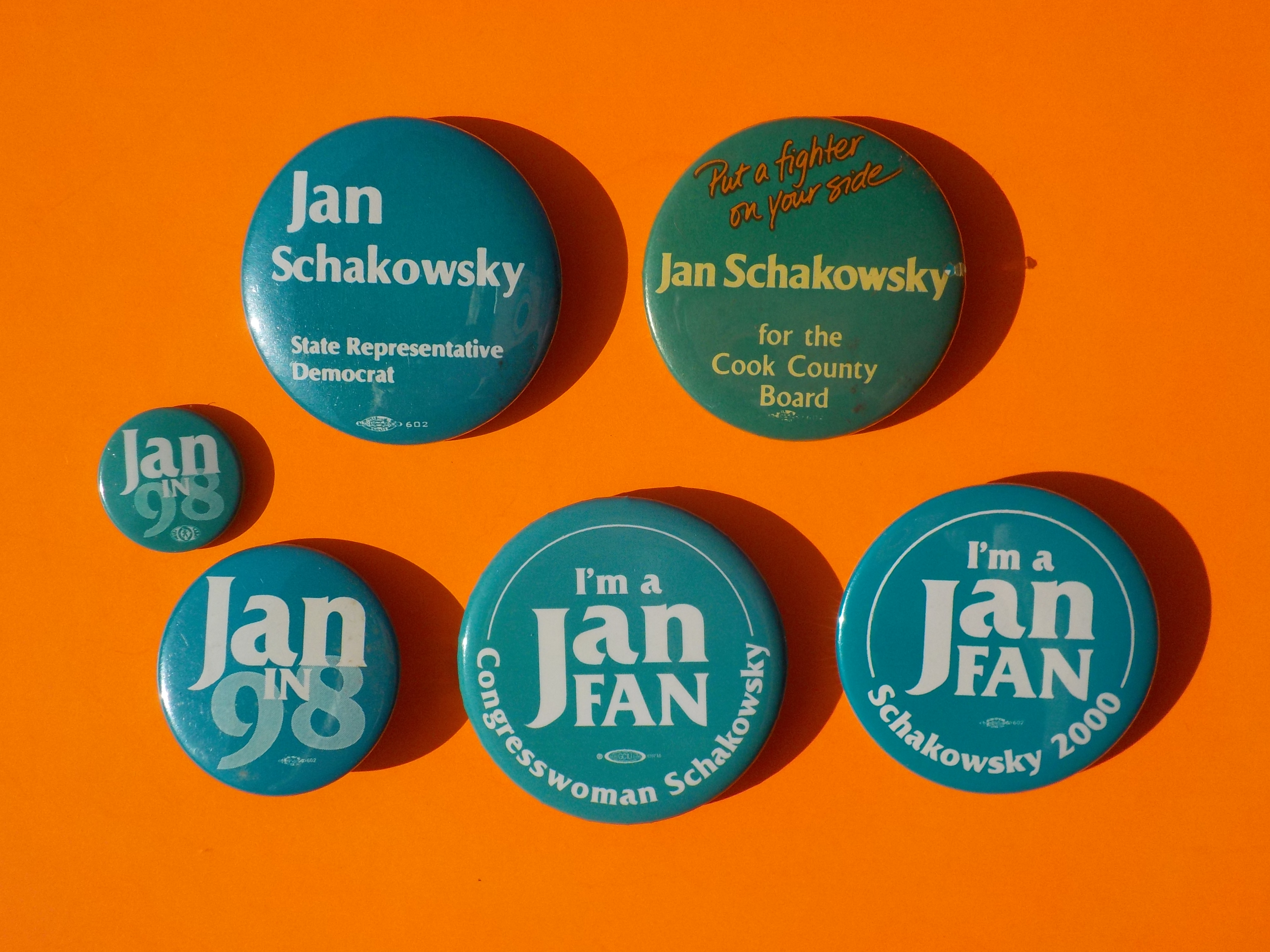 Since the 1940s, Rogers Park has enjoyed enlightened representation in Congress. (In 1962, long-time Congressman Sid Yates was slated to take on venerable Sen. Everett McKinley Dirksen. Yates lost, then got his old House seat back. "Yates for Senate" courtesy of Busy Beaver Museum.)
Oh, it hasn't always been Utopia. The Machine had a long grip on 49. Frank Keenan was Dem Boss for decades, became Cook County Assessor and went to the slammer for "selling" his sketches of Loop buildings to owners seeking reassessment. (Keenan's also known for his 1947 race, when he beat 7 foes including Hugh Rodham, father of you-know-who.) 15-year Alderman Paul Wigoda was part of a Daley Trifecta: Tom Keane, Wigoda & Earl Bush were all indicted of political corruption in the SAME WEEK in 1974! Then two generations of Hartigans & Prestons. 
A spark was lit in 1952 as developers planned high-rises at 13 street-end Rogers Park beaches. Community residents organized by legendary Tobey Prinz sent hundreds of bags of sand to Daley the Elder, who finally agreed to a City purchase of those parcels. (For more Tobey, see Gallery #17 - "When Harold Came to the Heartland") That spirit intensified in the early '80s, as "Independents" and "Regulars" battled throughout the Harold Era. "Network 49" was the progressive instrument; patronage was still the Machine's.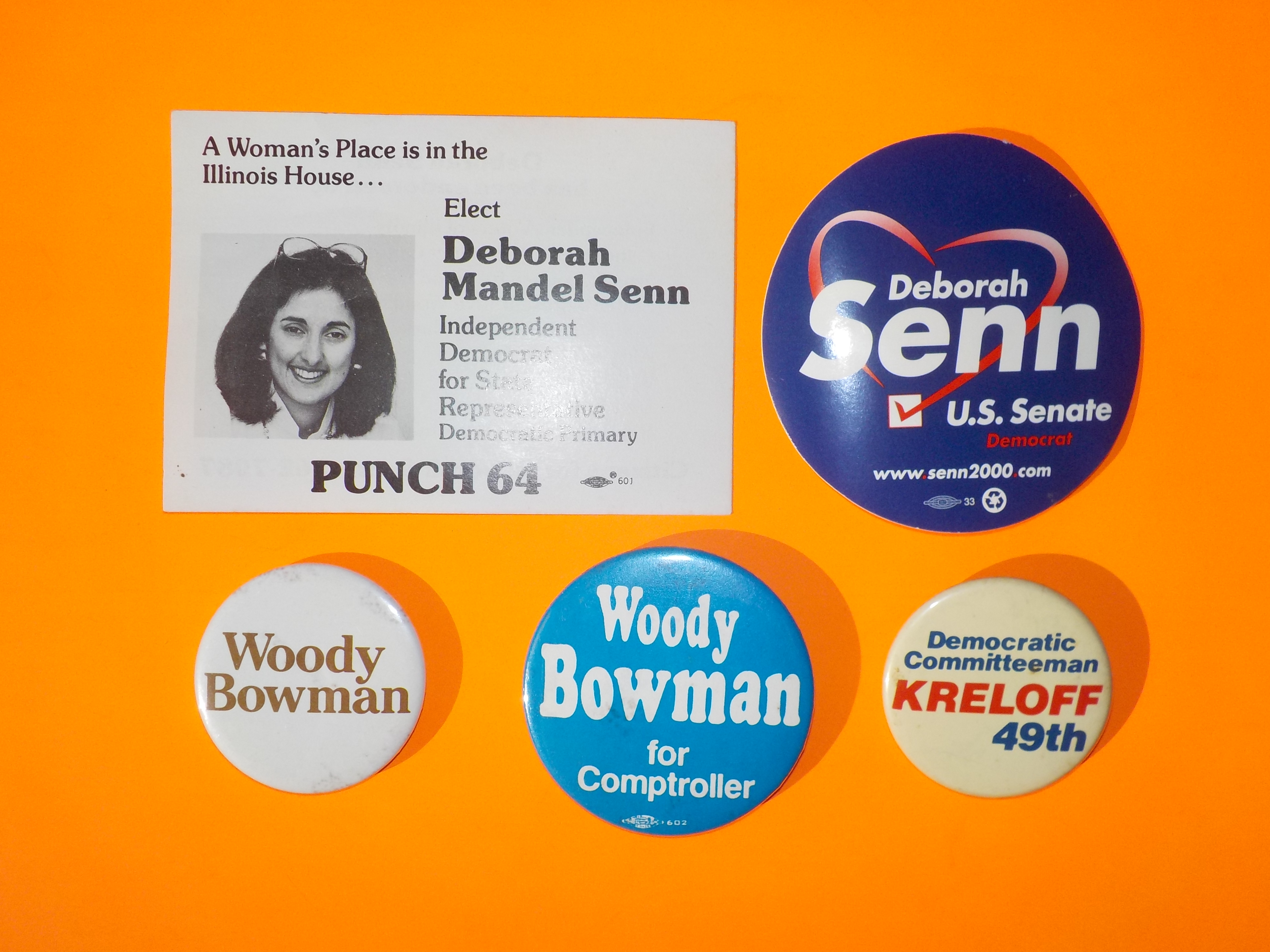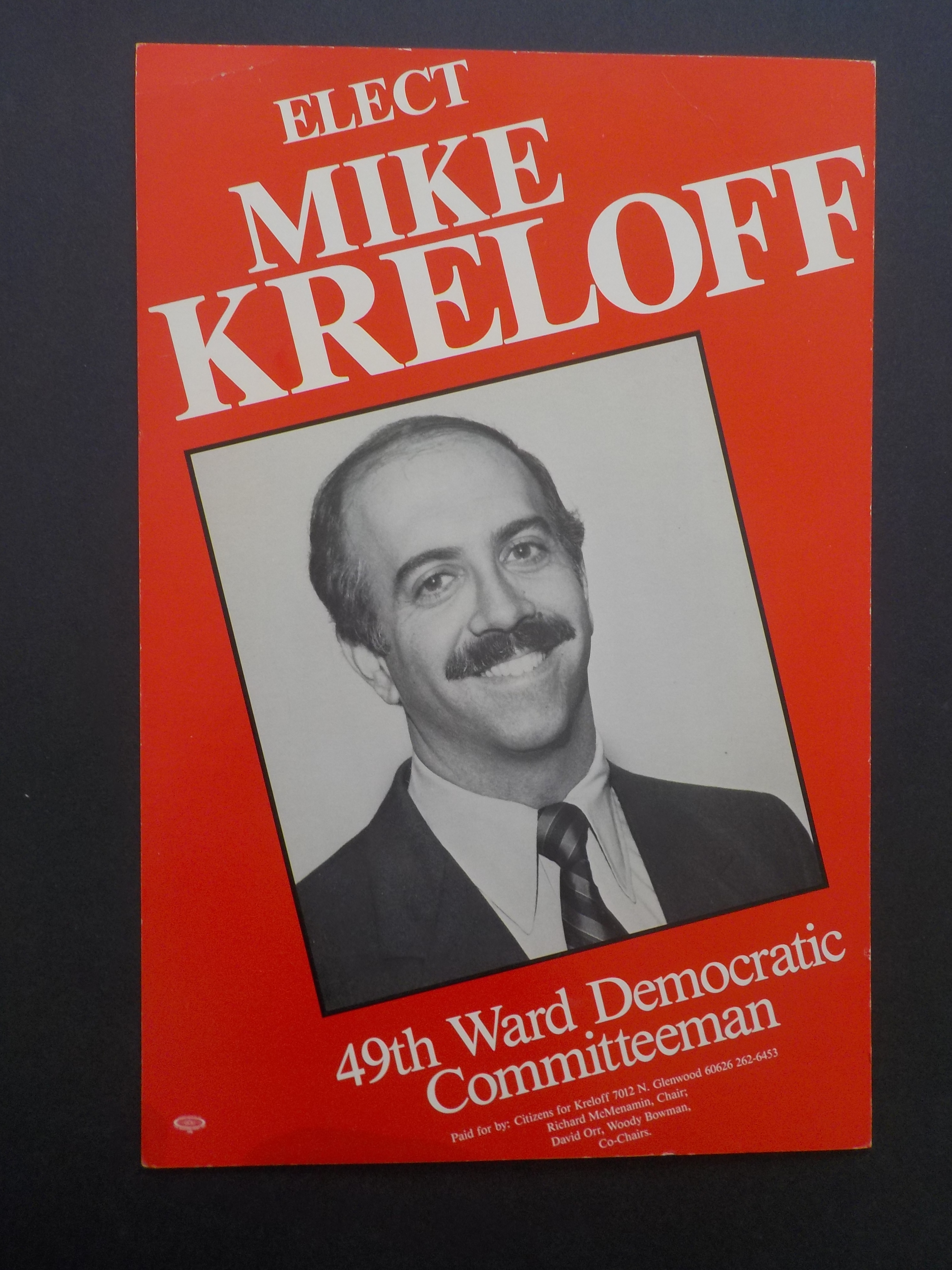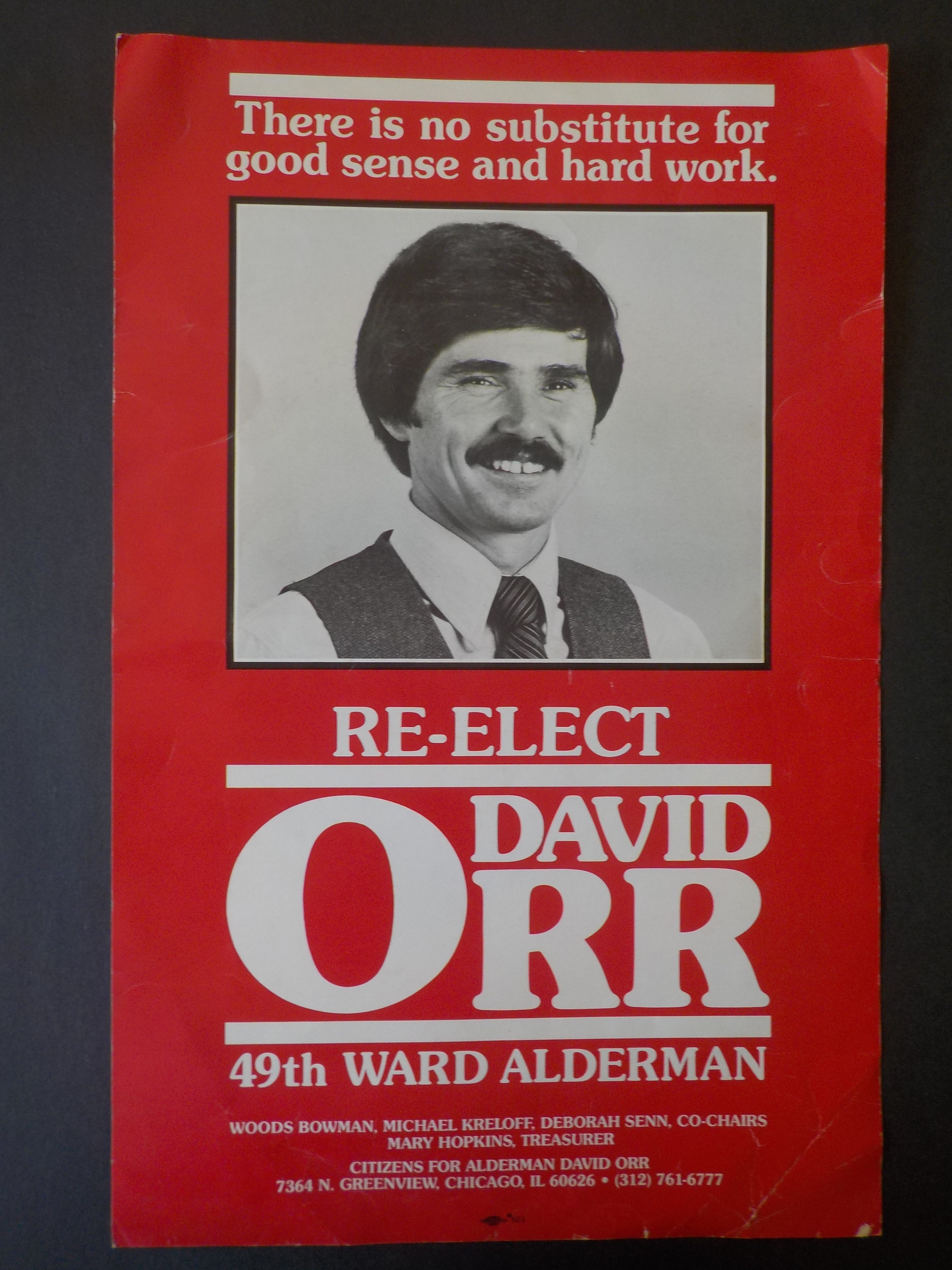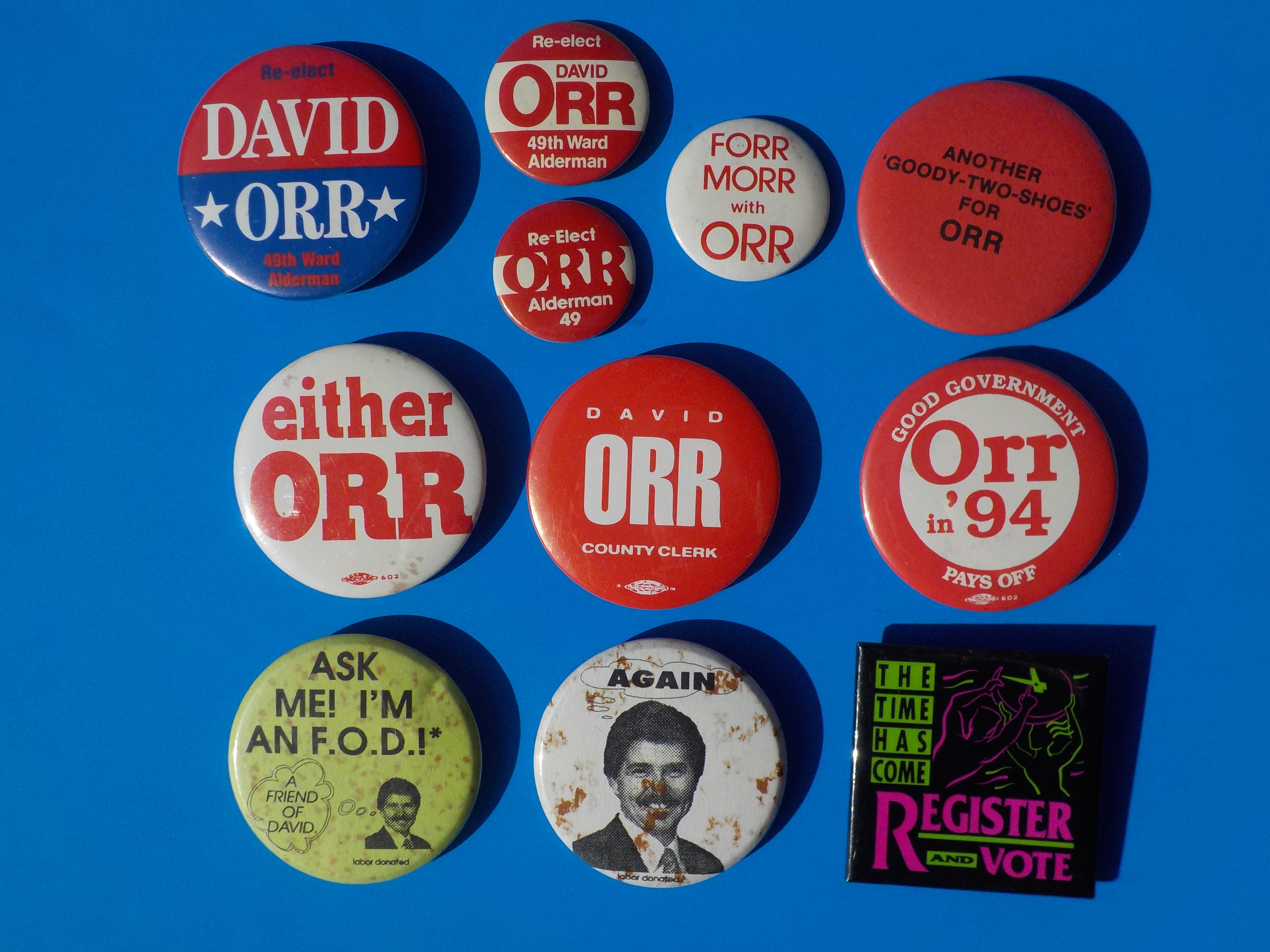 Early insurgent candidates included Deb Senn, who lost her Illinois House bid, got elected as the first female Insurance Commissioner in the State of Washington, and lost a U.S. Senate race (for which this author spent 3 months in Seattle doing Field). State Rep. Woody Bowman said he was "born to be Comptroller". A person incapable of dishonesty or even fudging the truth, Woody mentored many, included this author for a 1984 State Rep run. He died way too young in a car crash. Mike Kreloff? Guru (see Gallery #30). After 4 decades, David Orr is moving on.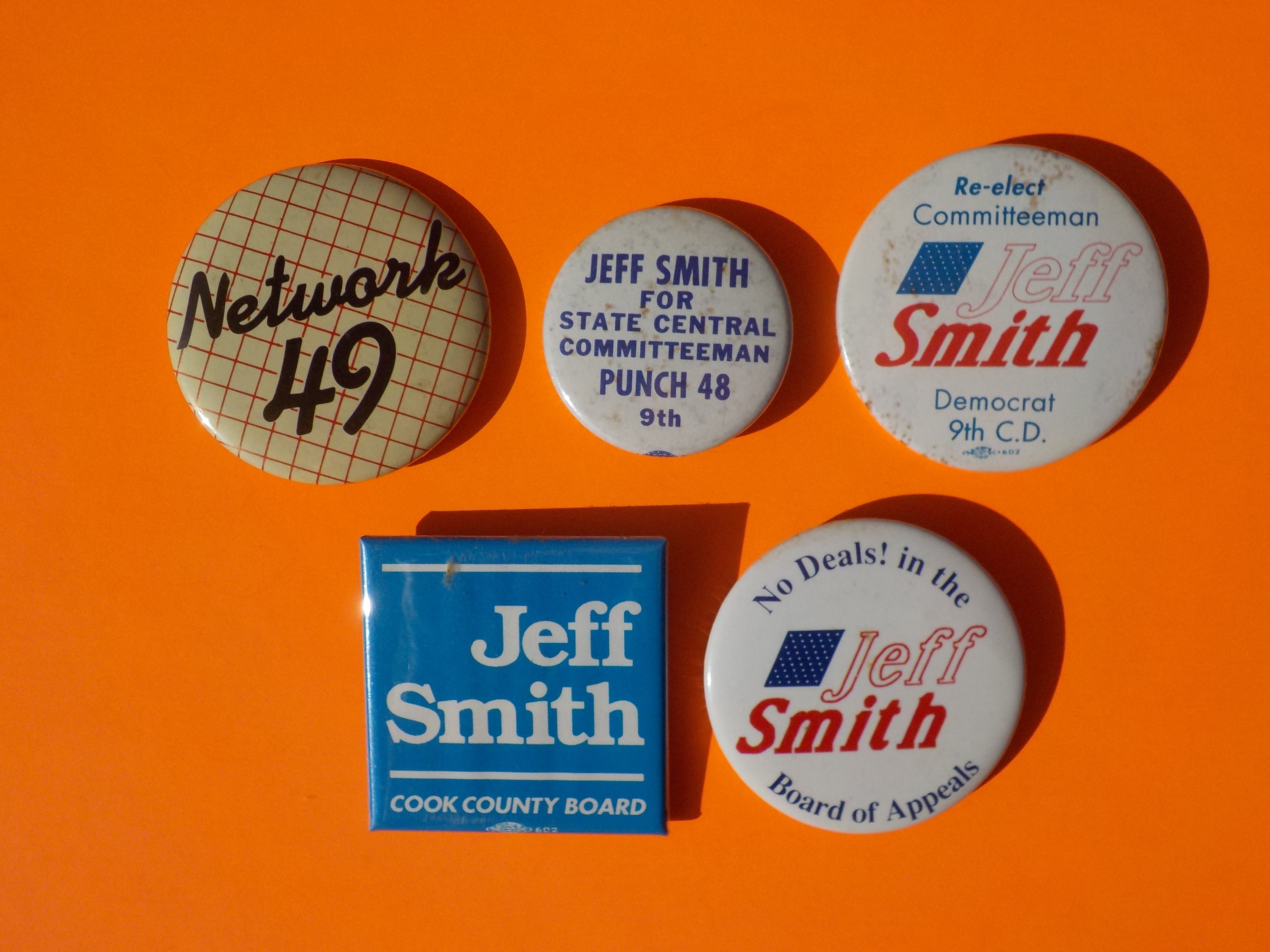 Jeff Smith's upset win for Dem State Committeeman ousted the State Party Chair.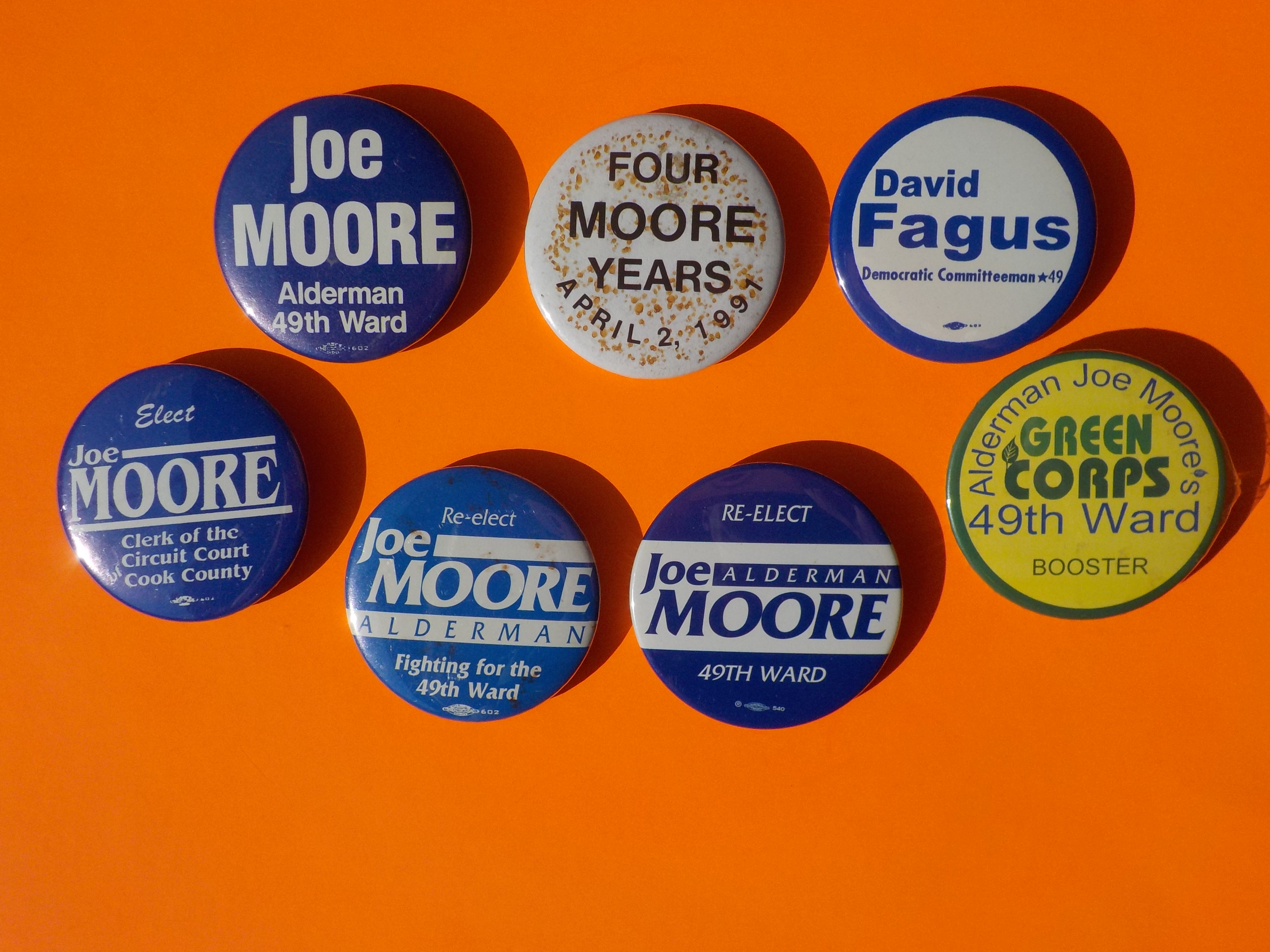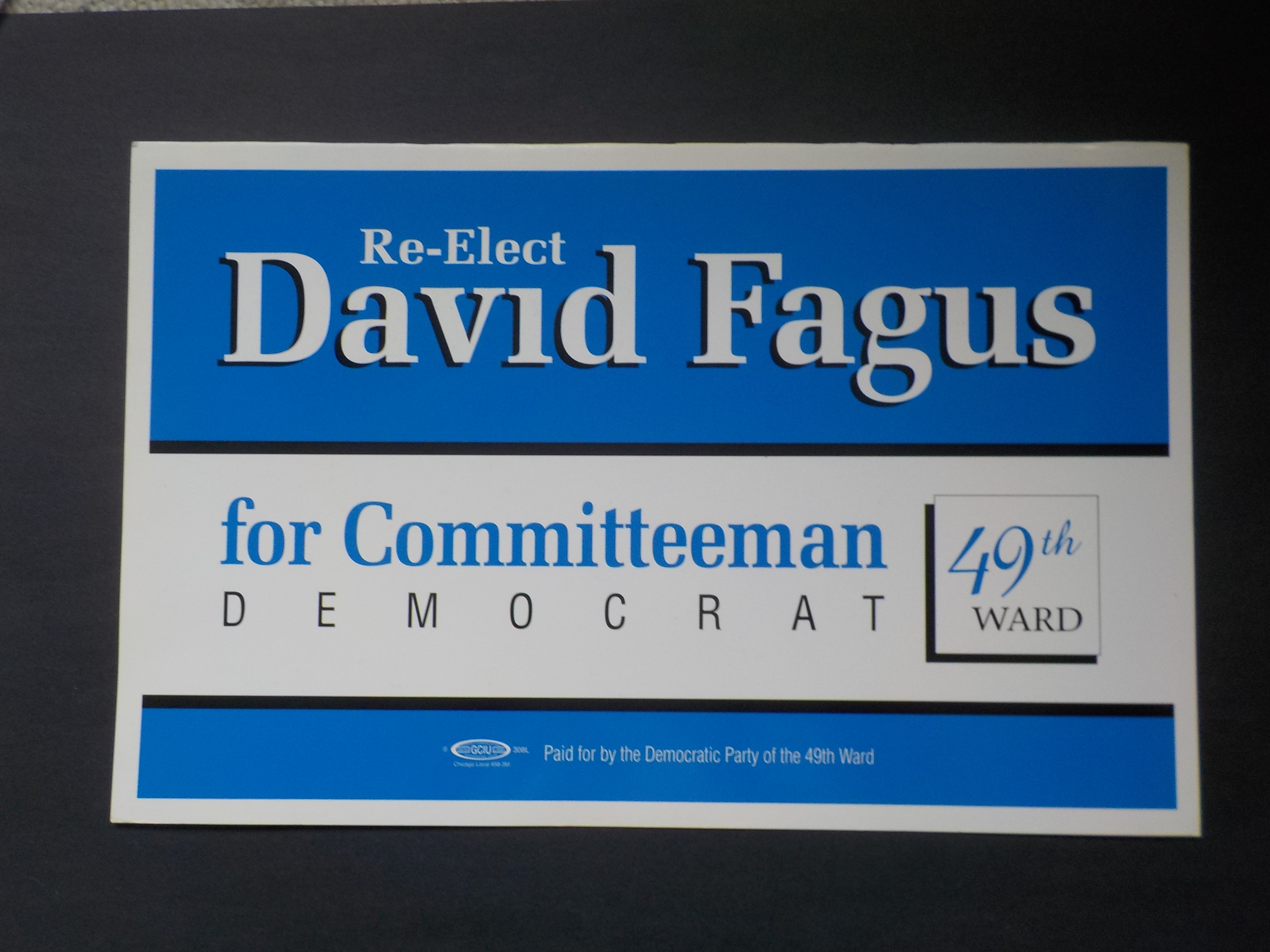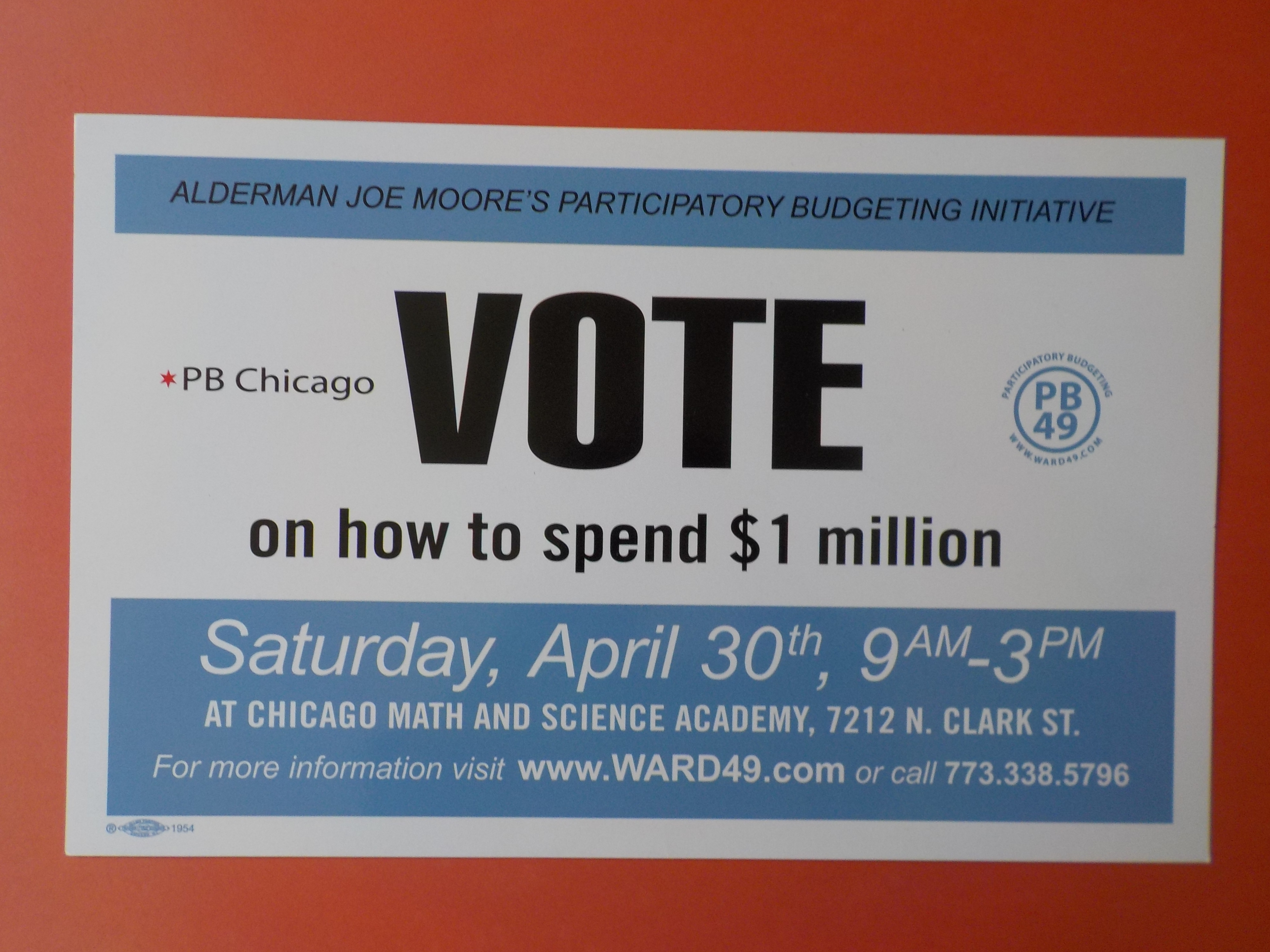 In the mid-'90s, Ald. Joe Moore and new Ward Committeeman Dave Fagus smoked the peace pipe (perhaps in the spirit of our old Potawatomi neighbors). The various factions worked together since then, more or less, though Fagus's untimely death and the Sanders movement rattled things. Moore has become a global champion for "participatory budgeting", an innovative form of local democracy in which residents vote on urban planning improvements.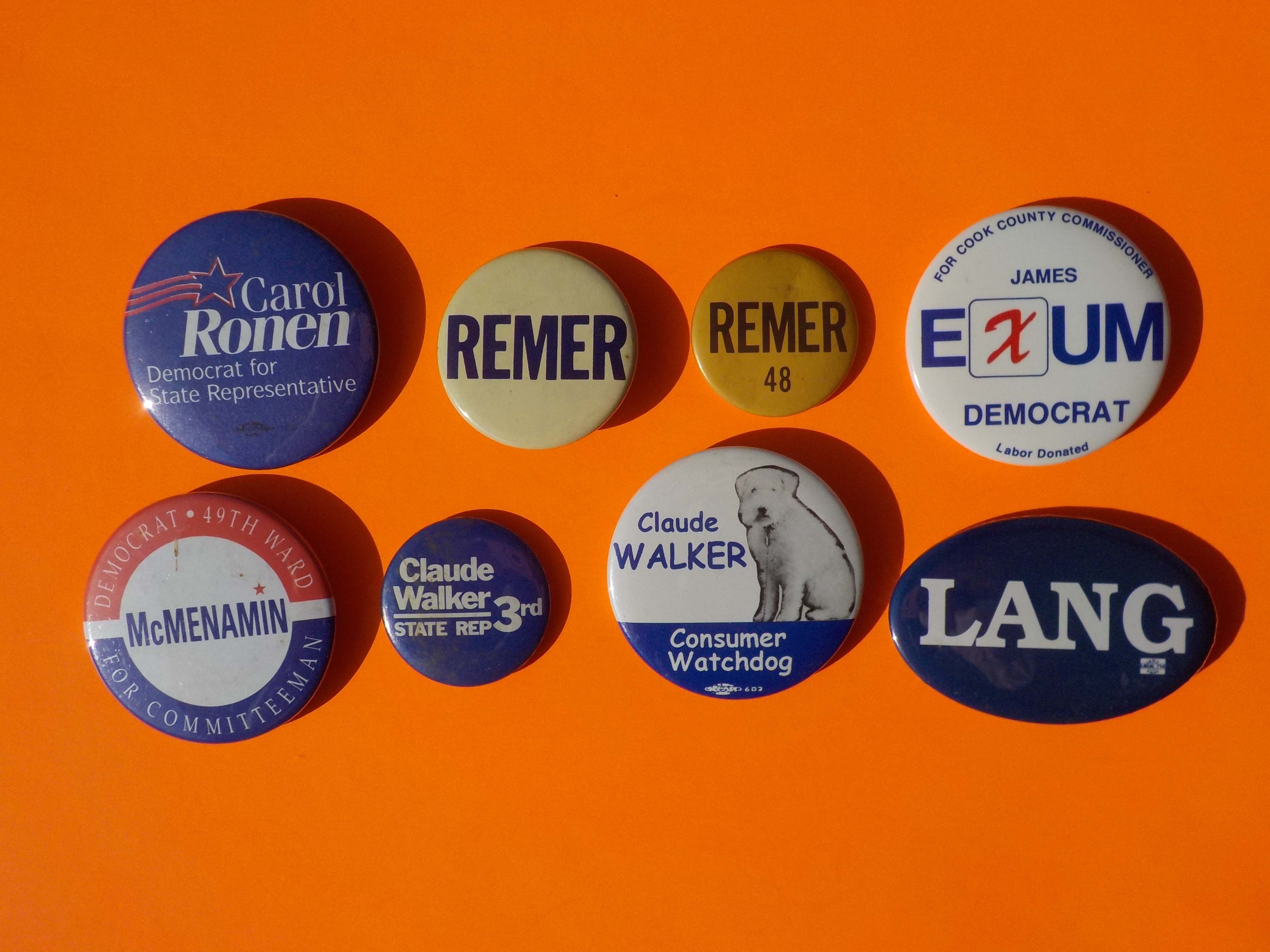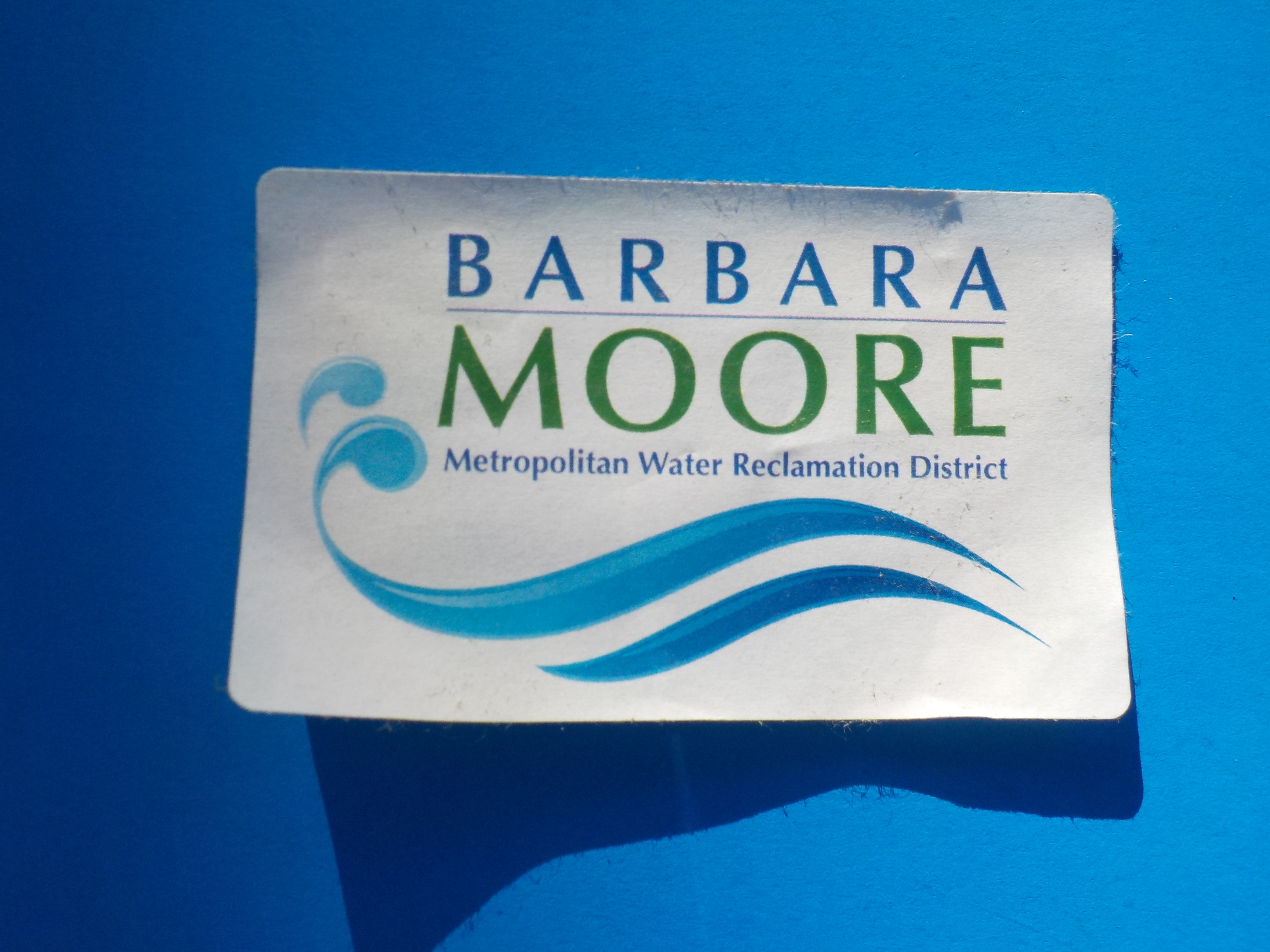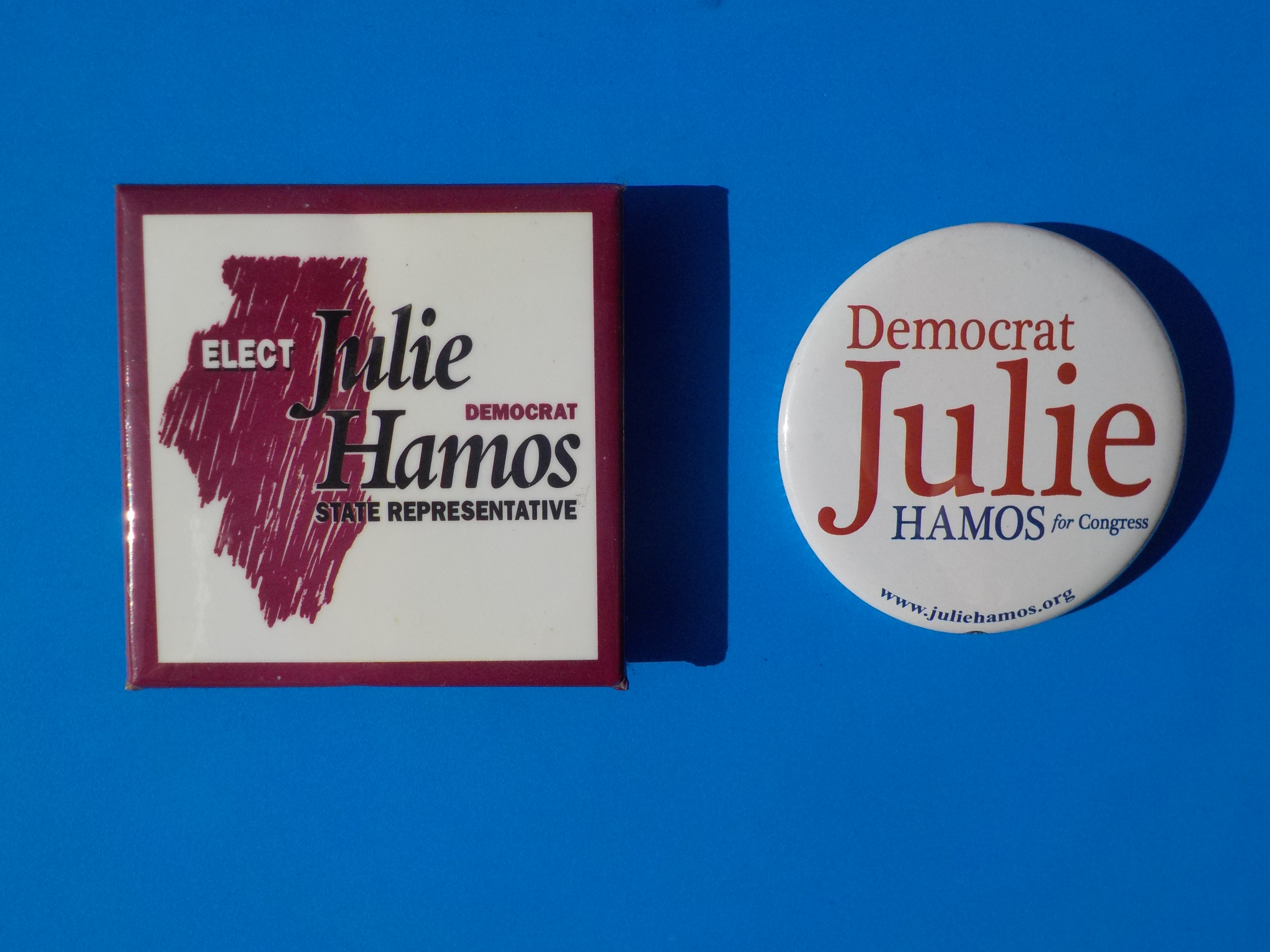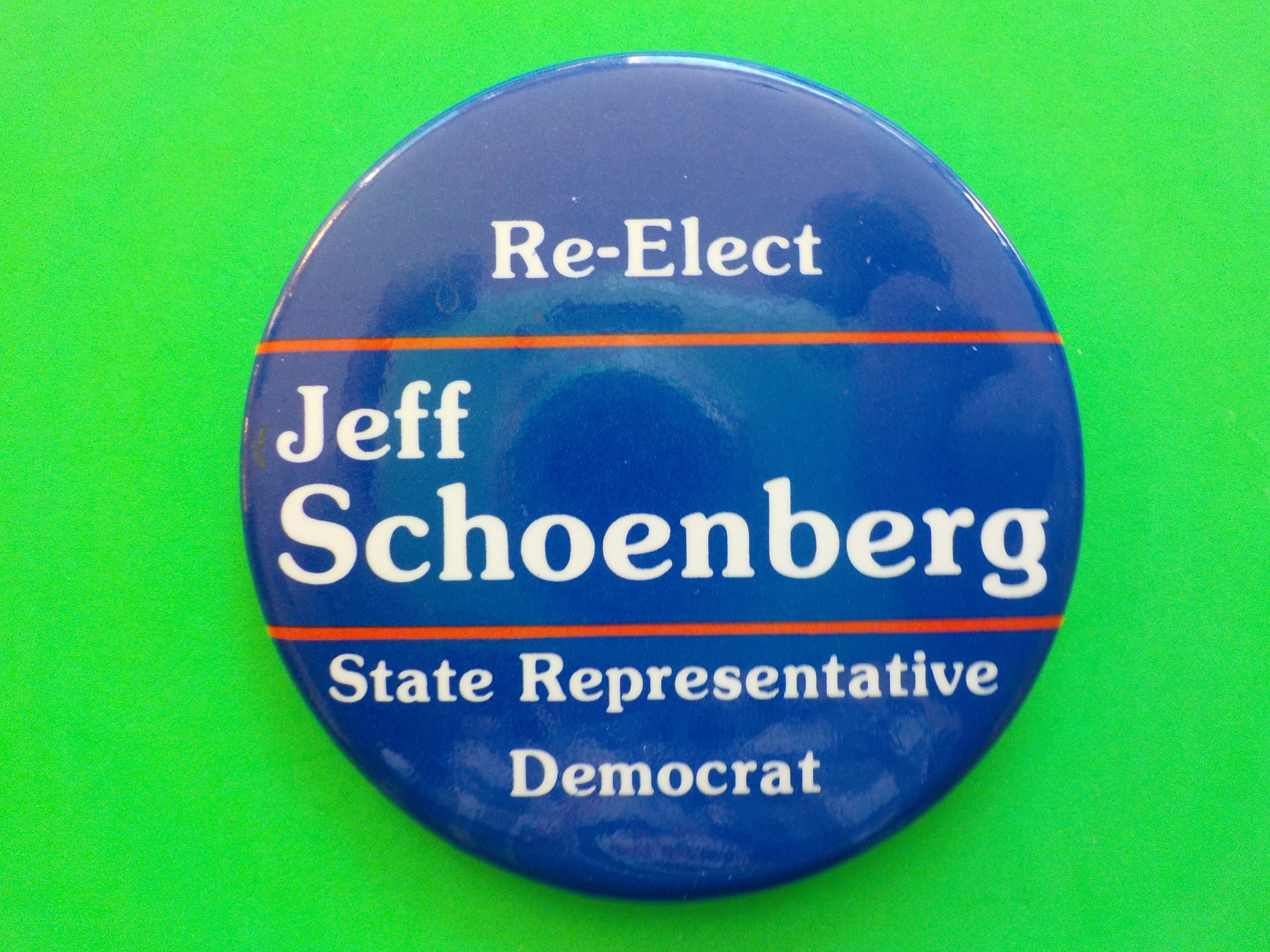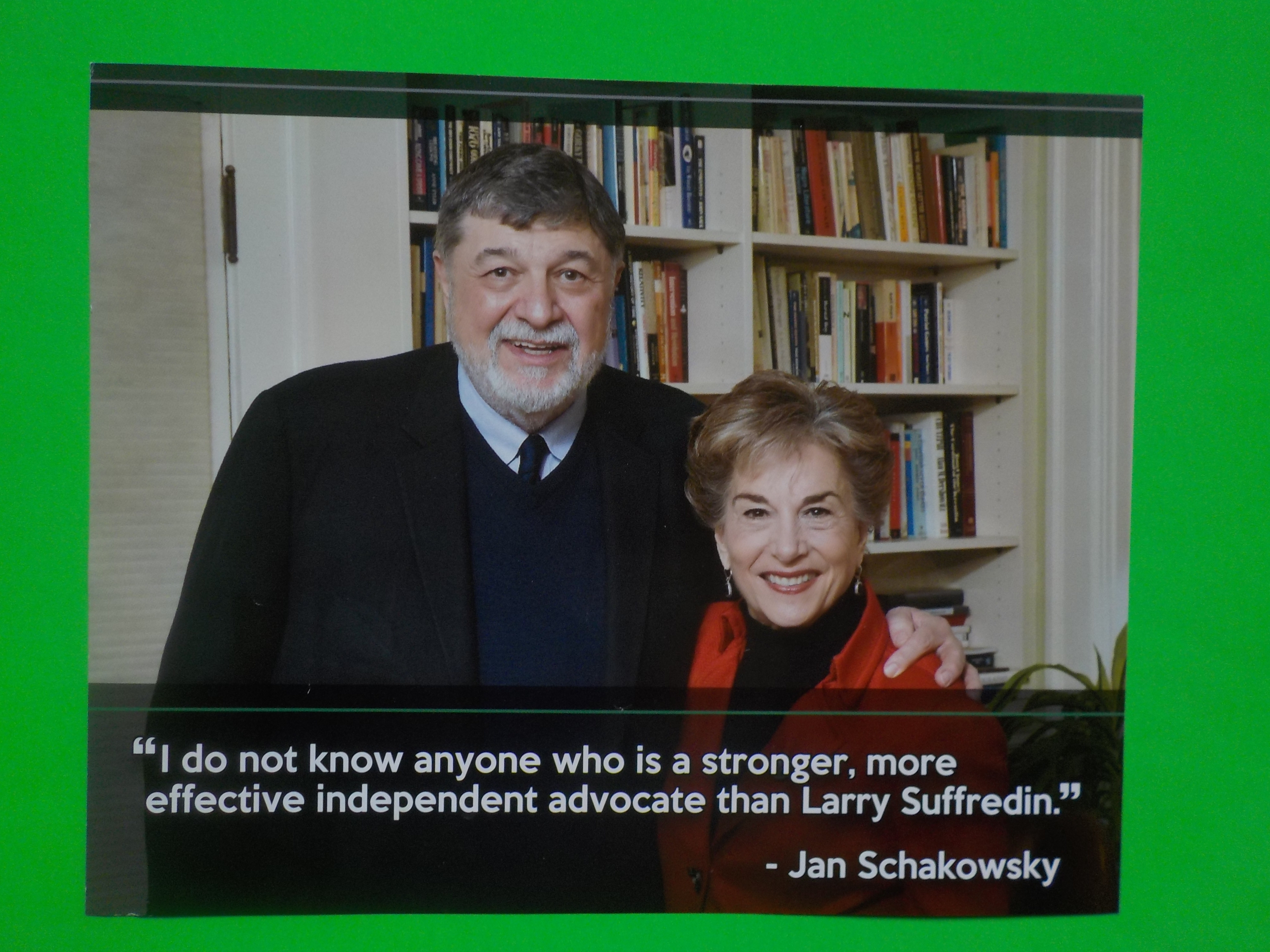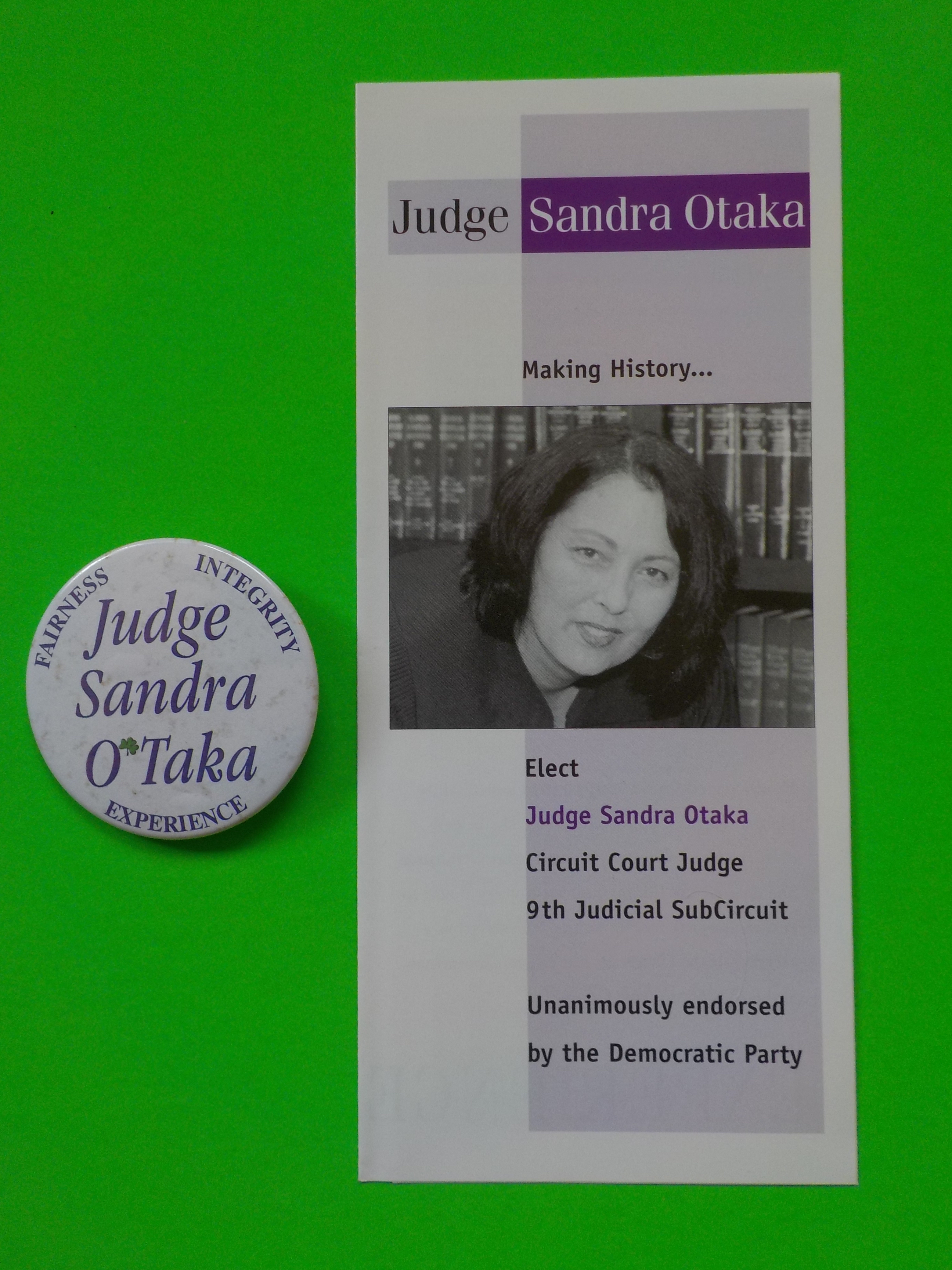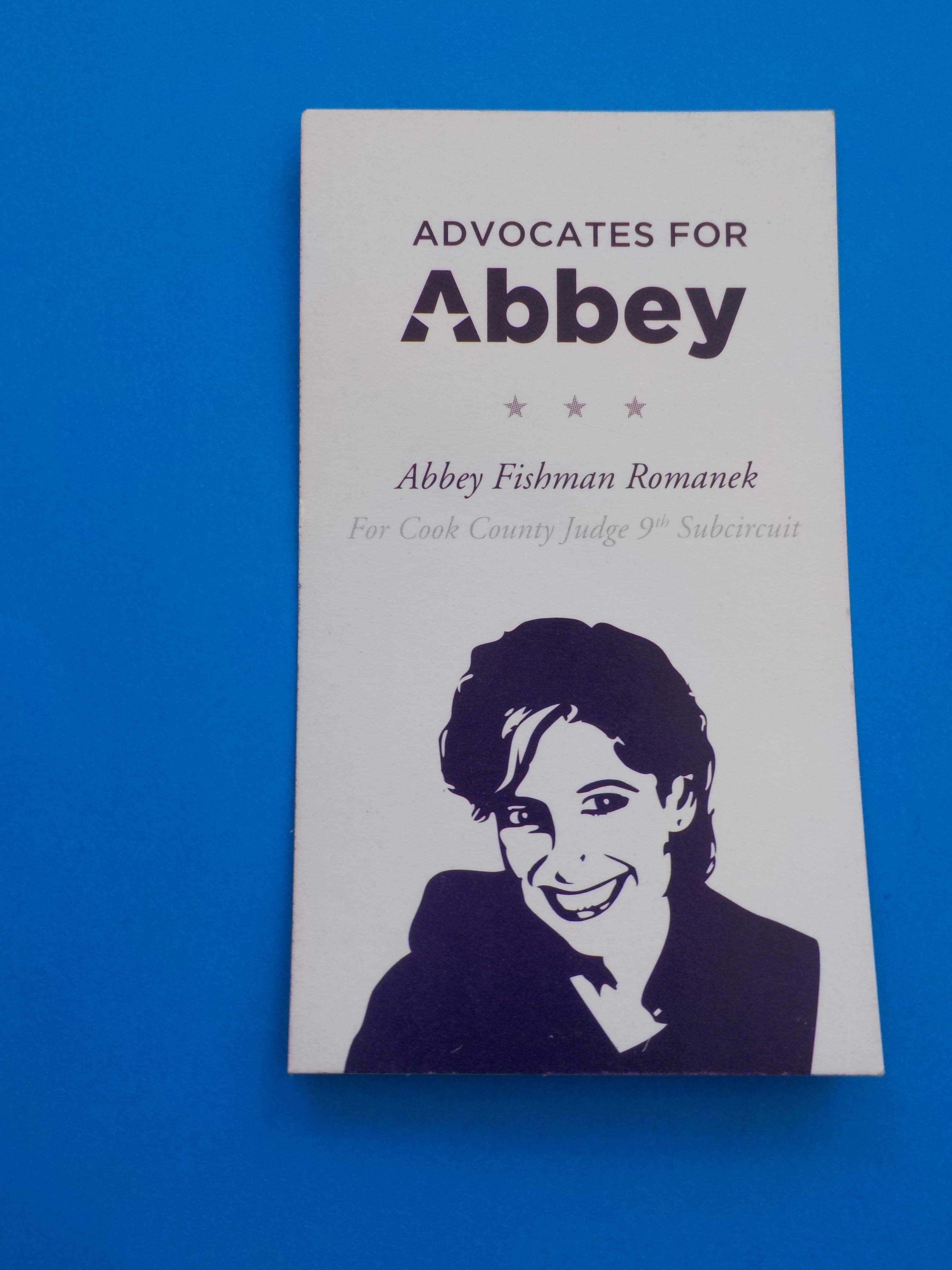 Rogers Park pols (and pols who represent Rogers Park) come in all shapes. (The Hamos button is one of my faves: square, purple, a sketchy State. Also like the Abbey silhouette.)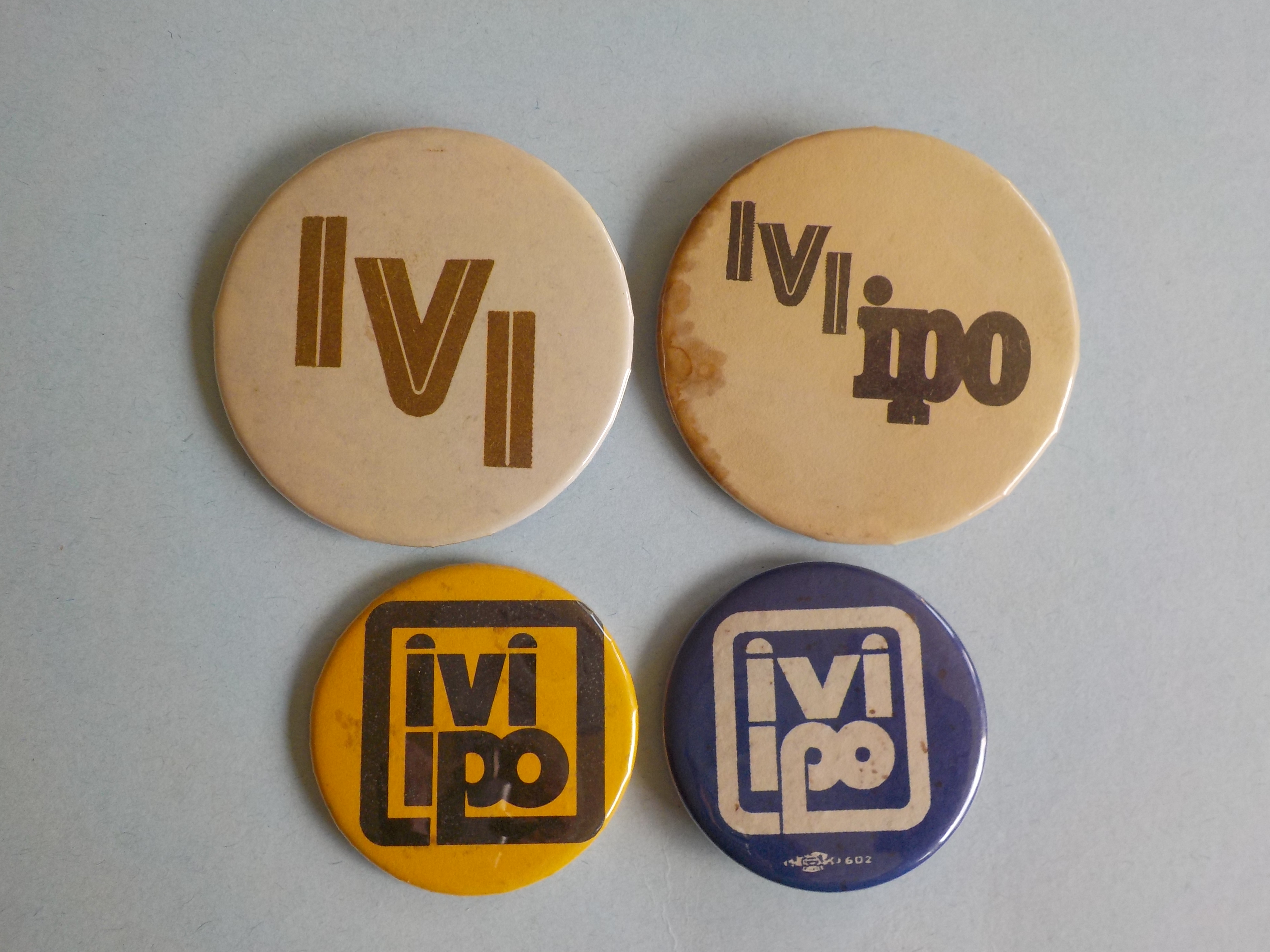 The Far North IVI-IPO Chapter has been a presence for decades, driving candidates crazy. (See Gallery #15 - "Goo-Goos").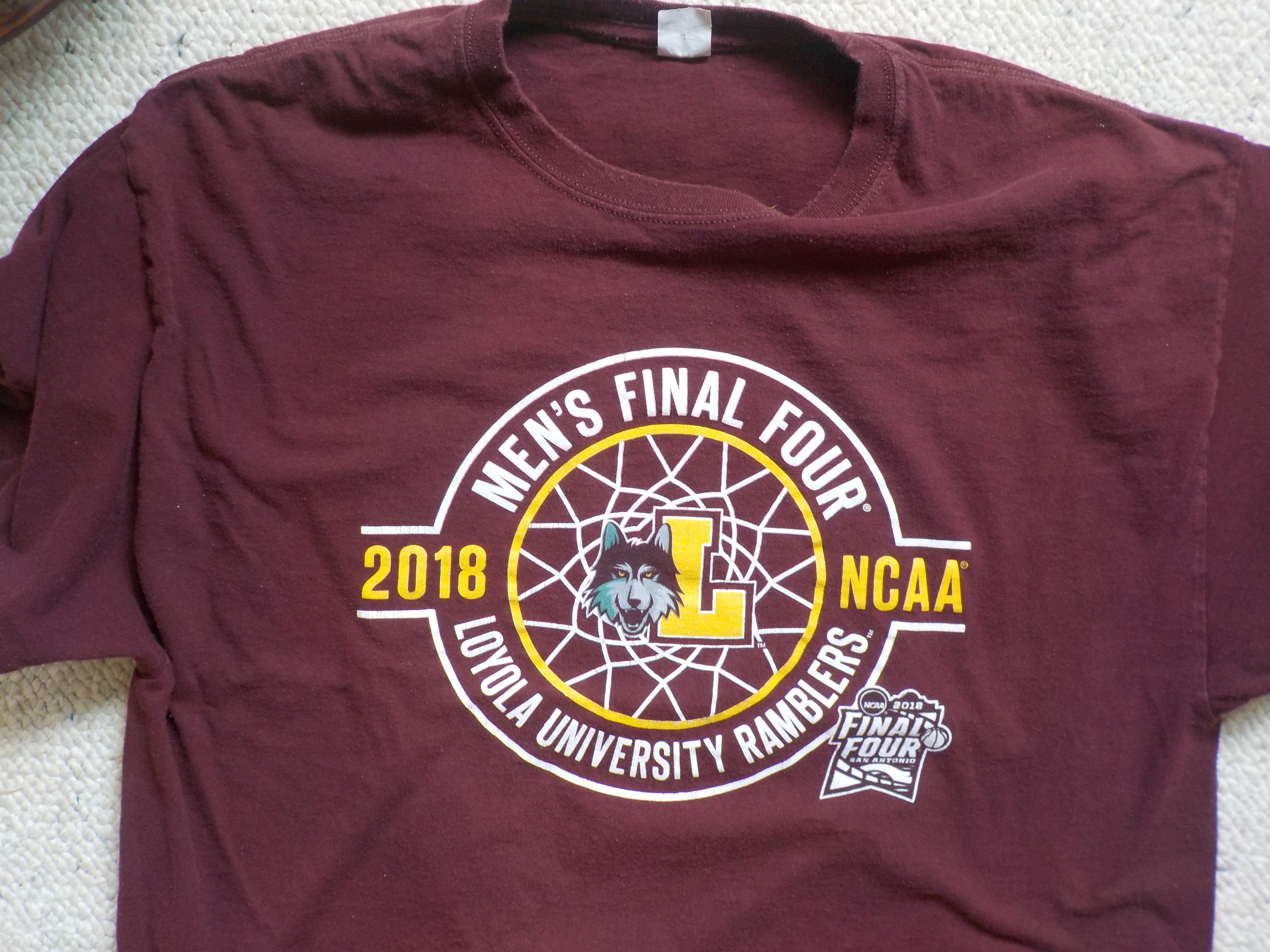 Sister Jean, yeah!
WLUW, RPCC, Young D's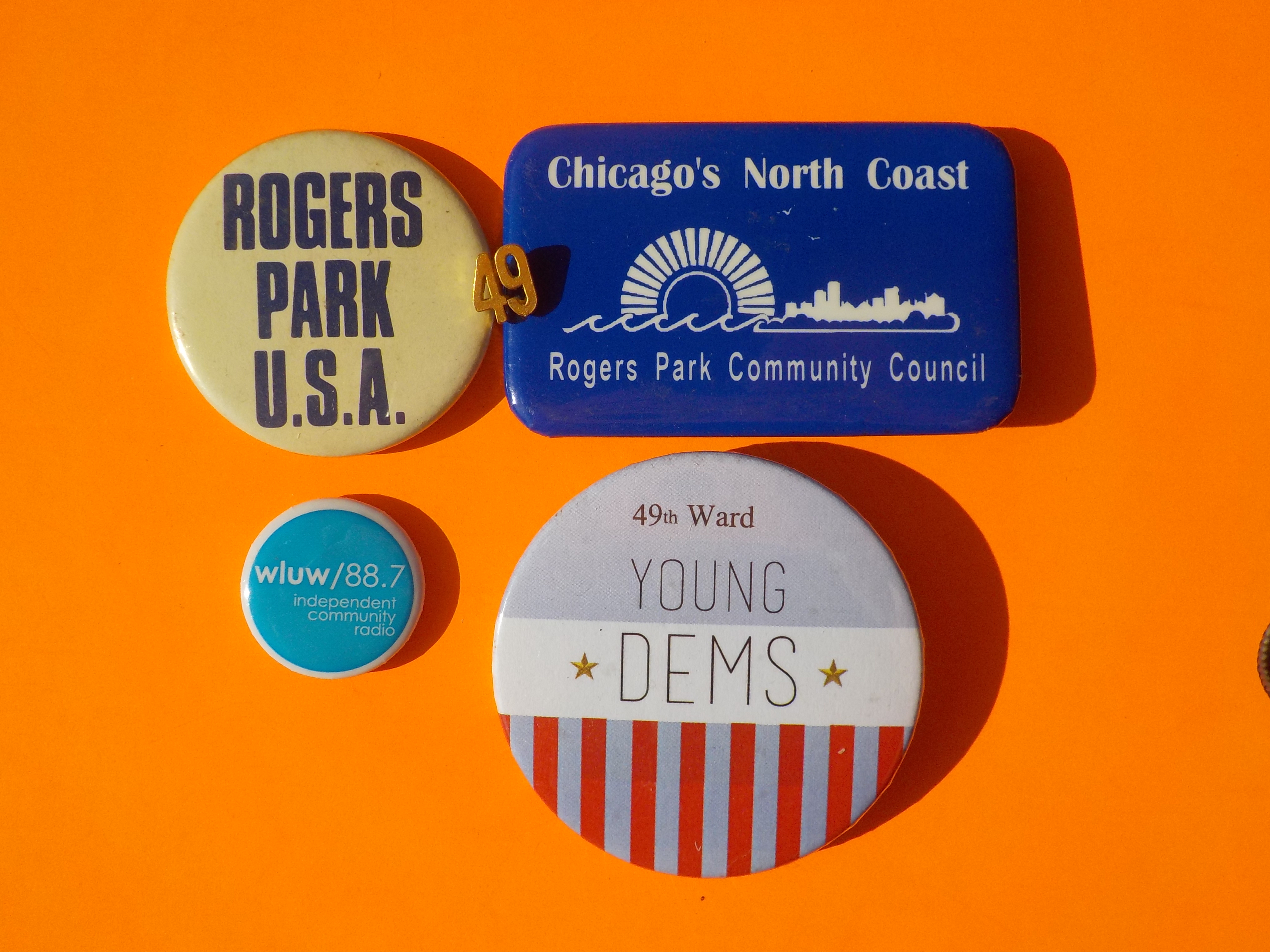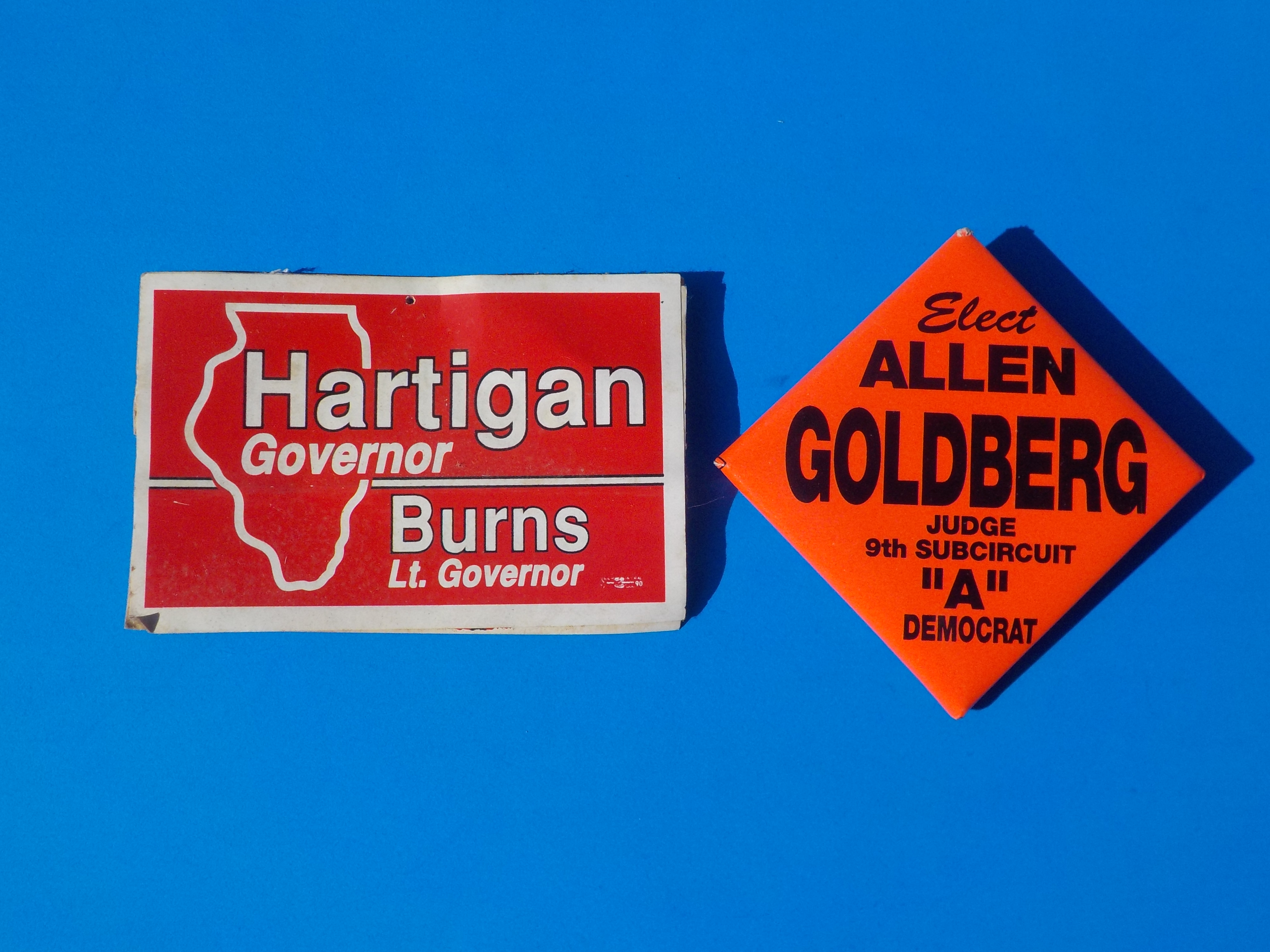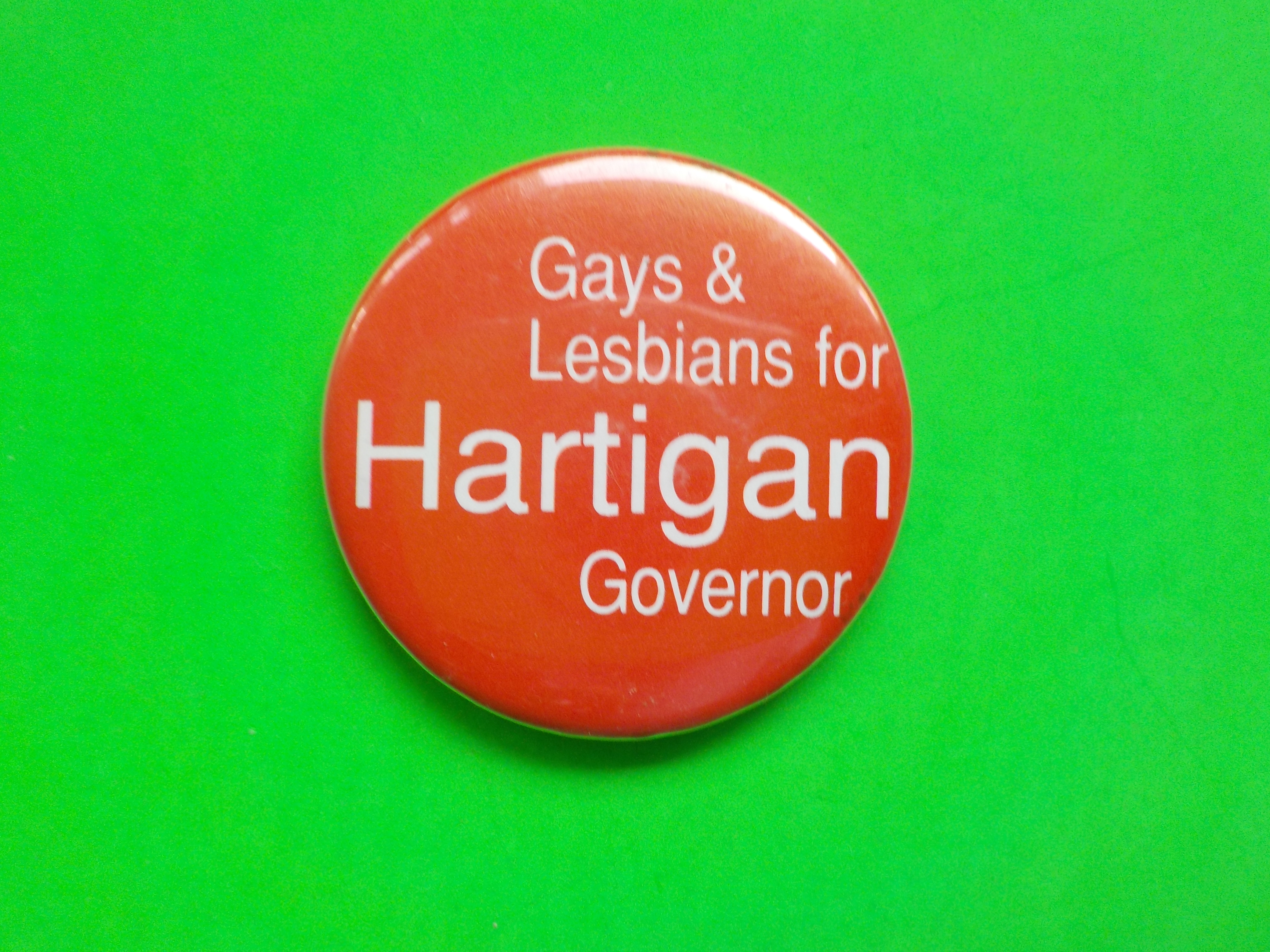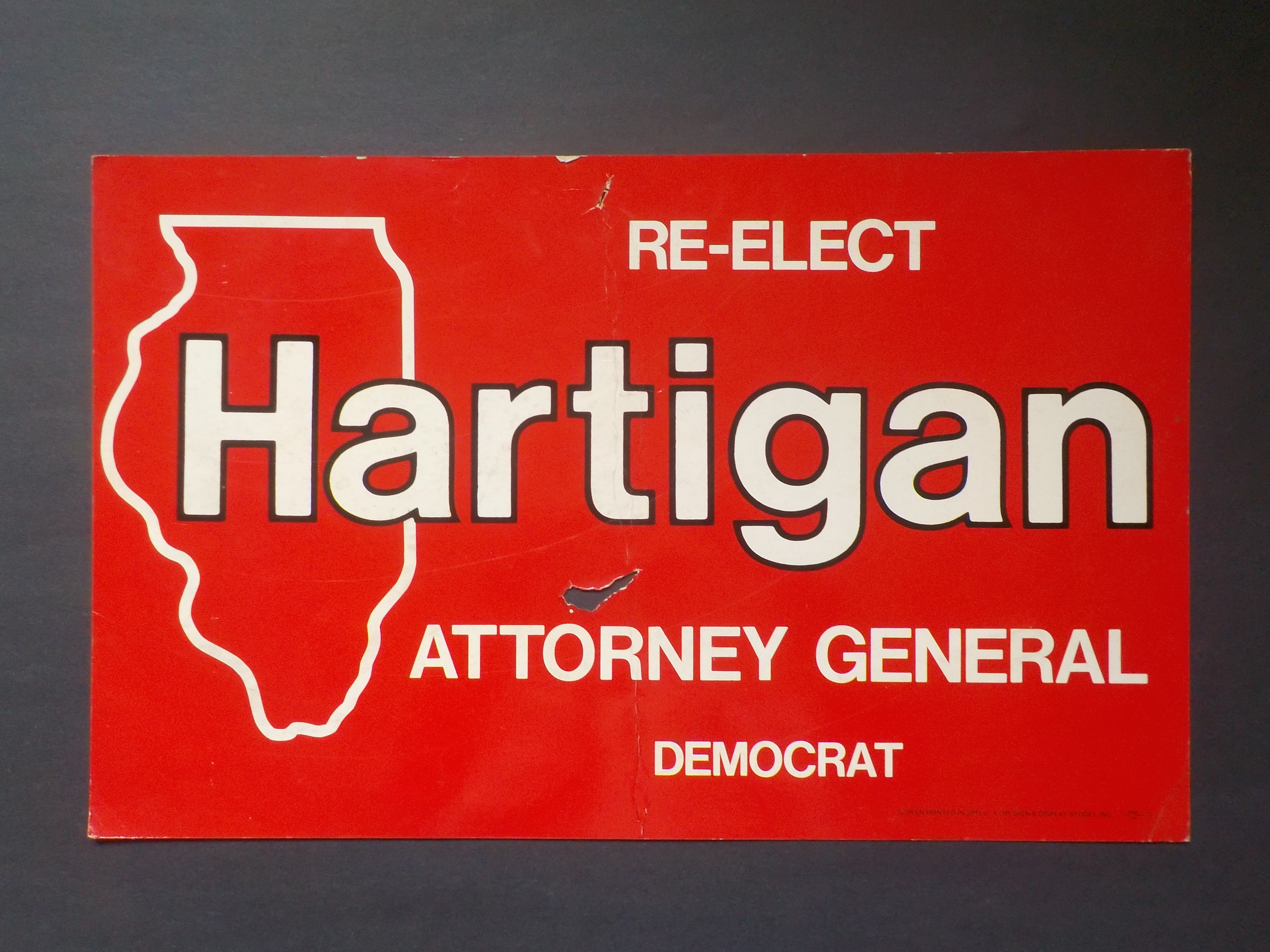 - Claude Walker. Bicentennial-by-Buttons: 200 Years of Trailblazers, Rascals and Felons